Sadly we sat in the wrong seats. We were too far away from the action and the sun was in our eyes. But we still had fun. The big boys participated in the boot race (they take one of your shoes, make you turn around, then they scatter all the shoes and you race to find your shoe, get it on, and make it back to the fence).
The fair was sad as far as fairs go. I hate to bash on Shelton because I love it, but this was a lame fair.
When we had all had enough of the cowboys we left and all the boys rode the giant slide 3 times and then we made our way home.
Rodeo. Check!
free hats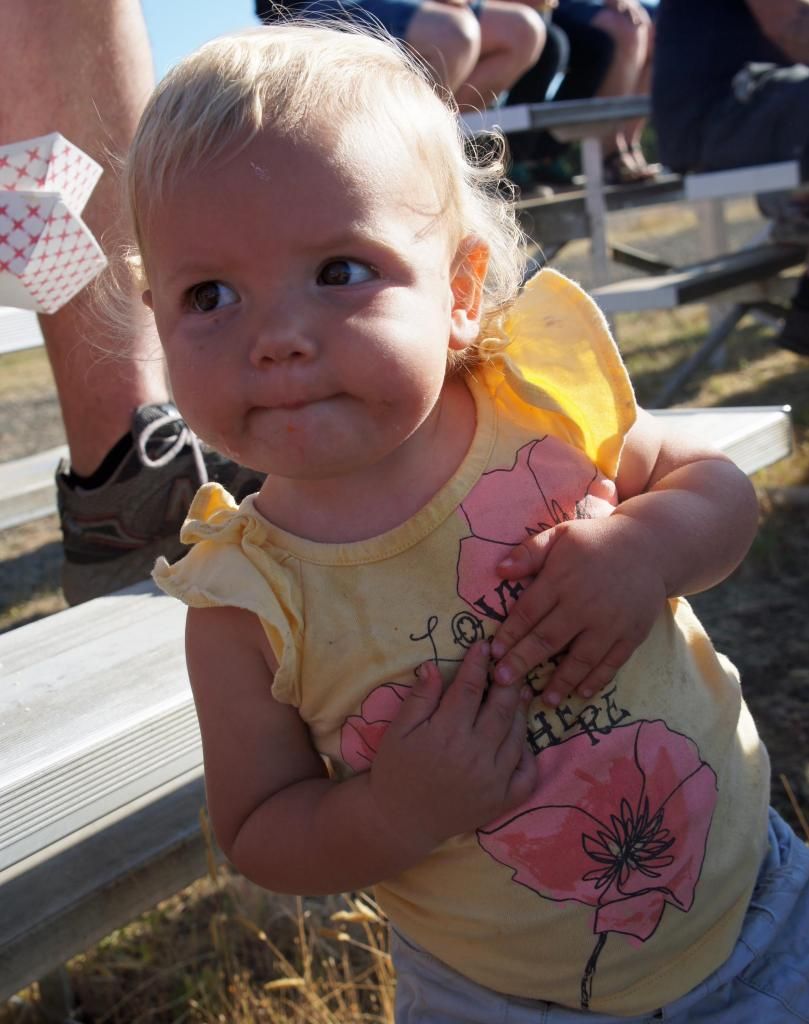 I love my Aunt's perspective: "
Hair is a great way to be adventurous. It always grows back!"