It really is amazing how fast these little chicks are growing. I feel like if I stared at them long enough I would be able to see their feathers coming in. One more week or so and I should be able to move them outside full time. I think they are about 4 weeks old now (Jemimah a little younger, Hazel a little older). Every day I try to take them outside and let them run around the yard. They must know they are small because they pretty much stick to this little "ditch" (created when we pulled out more of those pesky railroad ties) and those tall weeds. They definitely prefer being outside to their lame box inside except when it's too cold...which it has been the last few days! BRRRR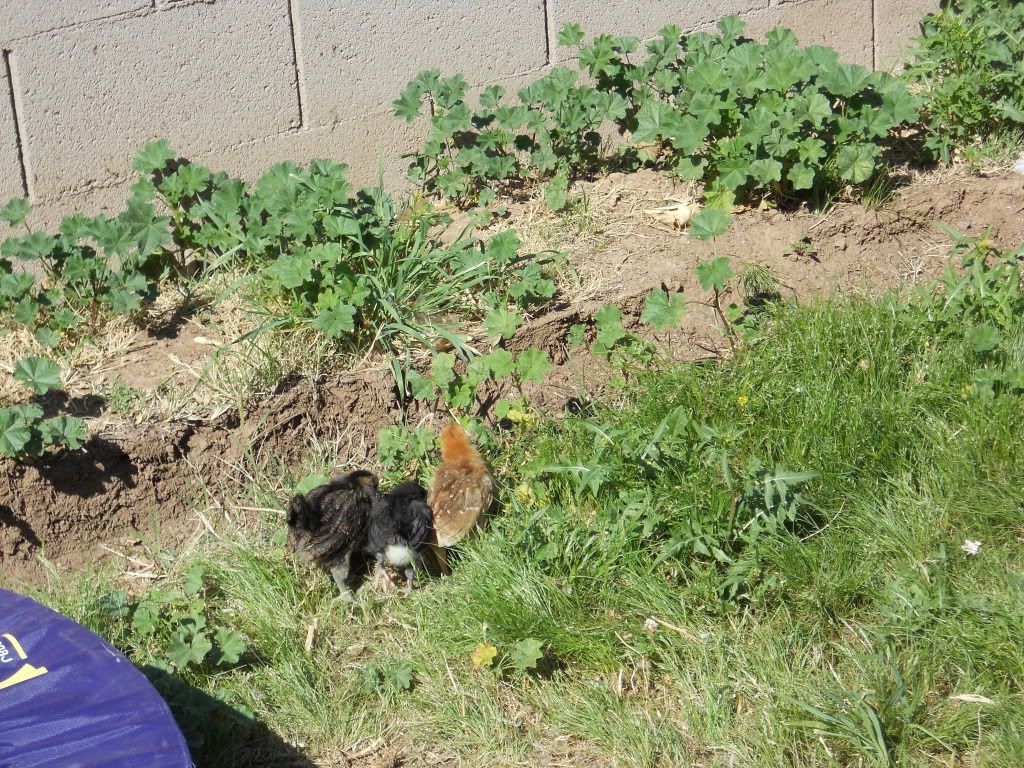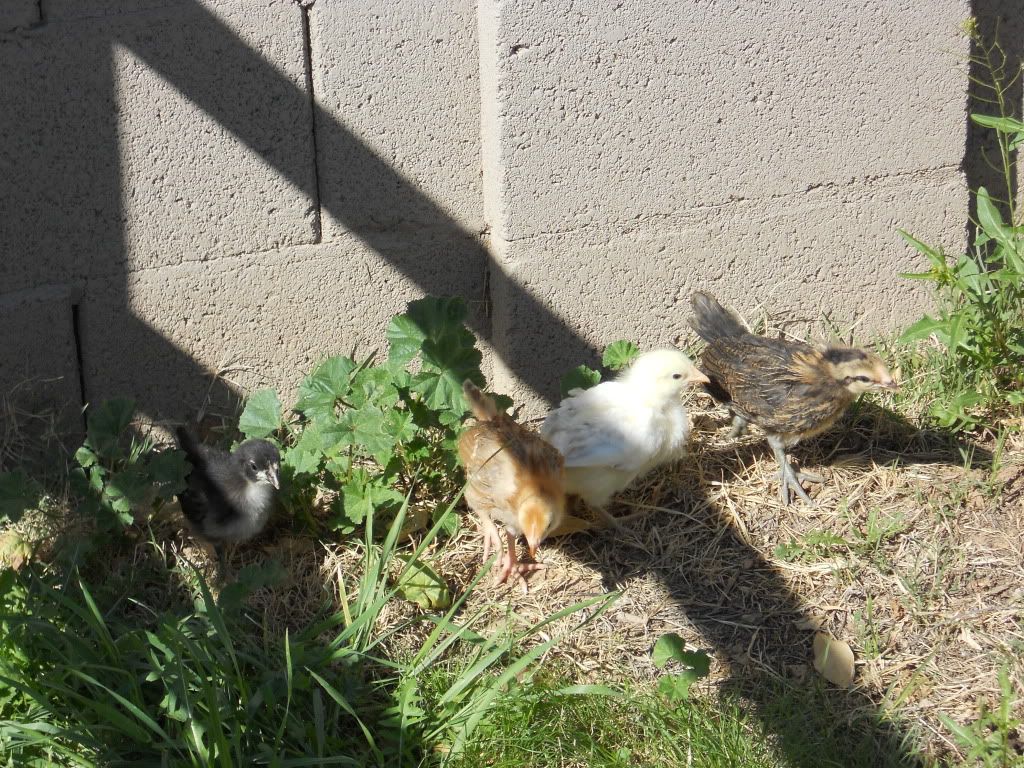 I'm pretty sure the little black one is at least half a week younger. This is how they sleep when they are little. Freaks me out because they totally look dead. None of the others are sleeping like this anymore, but this is how I found Jemimah last night when I checked on them. (Iffy looked just like that and she
was
dead)
Nope. Alive and well :)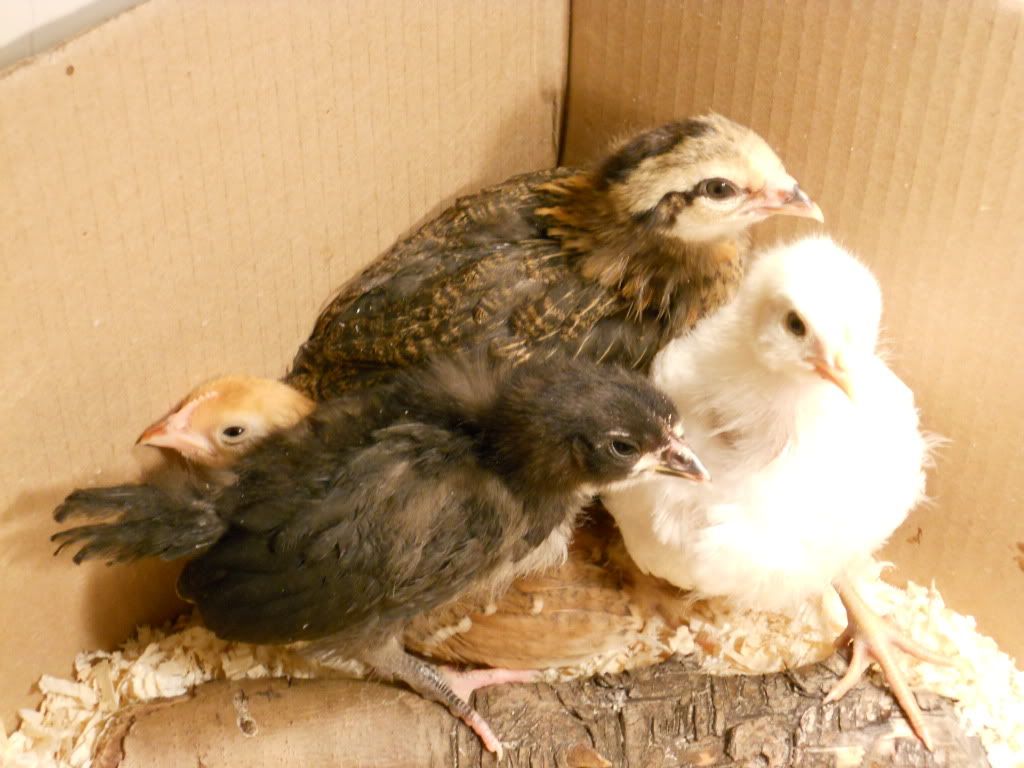 Our little yellow one is getting quite white! She will be all white eventually with a little bit of black markings on the tips of her wings and tail.
The mystery bird. Still not positive what she is. Pretty sure she isn't a Rhode Island Red because she has such speckled wings and she's not getting dark enough. Maybe a New Hampshire Red? Chime in if you have a clue!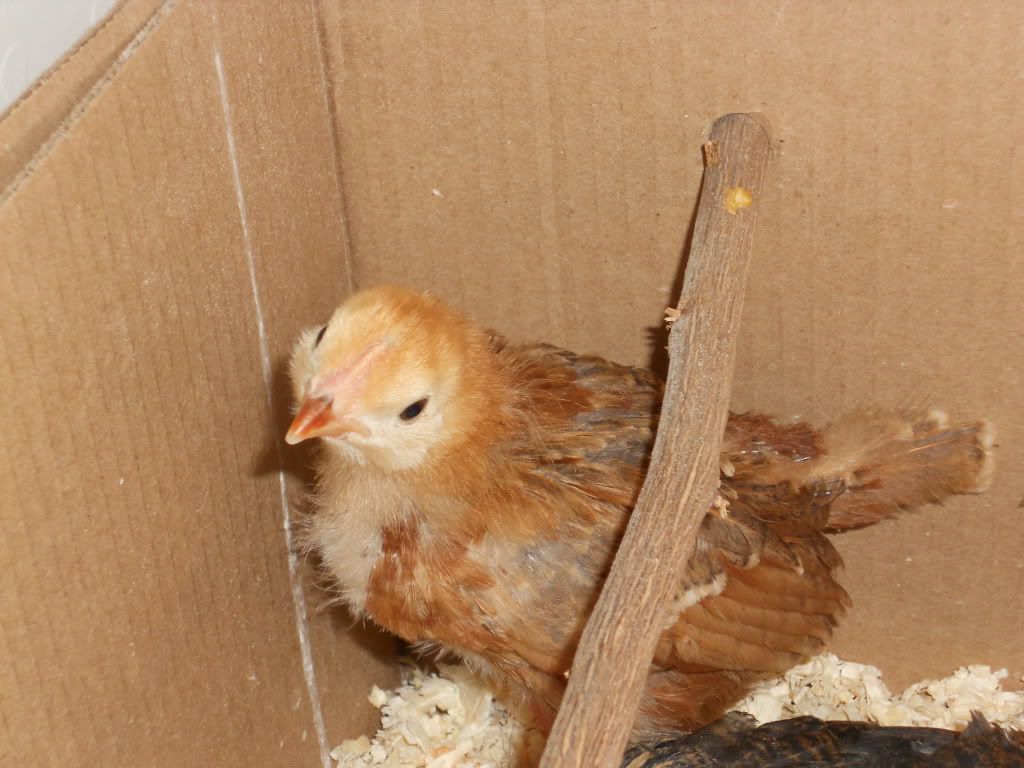 Sister Hazel has got to be about a week older than everybody else. She is a lot bigger and is a step ahead of the others on the amount of feathers she has. See all the new feathers around her neck!?
Newly painted coop!