Well darn it all. I apparently have too high of expectations for myself. It is September 2 and Brendan's birthday was nearly a month ago. Slow down world!!!
Brendan is 11.
sigh
We had Grandpa Mike with us and actually had to take him back to the airport on Brendan's actual birthday. Sad. But we tried to make it fun and managed to pull Rand away from work early that day (I think it was a Thursday). We made our airport run and then took the kids to a surprise dinner at Rainforest Cafe in Seattle. I swear they had been there before, but no one really remembered it. It was hilarious because they were all just a little freaked by all the mechanical animals, noises, fake thunder and lightening and rainstorms. Some of the pictures I got there were hilarious! It was really fun and we gave Brendan some gifts and then went to a movie after.
We had an extended family party the next Monday when everyone was free from work.
Brendan is officially in the 6th grade now which technically makes him a Middle Schooler. So weird. I'm happy to have him home becoming more and more aware of how quickly it all goes and how soon he will just up and fly away. His own life just around the corner.
Brendan continues to be a good helper. Full of interest in many things and bordering on obsession with whatever it is that he happens to be into. It has been many things. Today it is fishing and learning piano. If you run into him, no doubt he will tell you about one or both of those things!
We love you Brennie!!!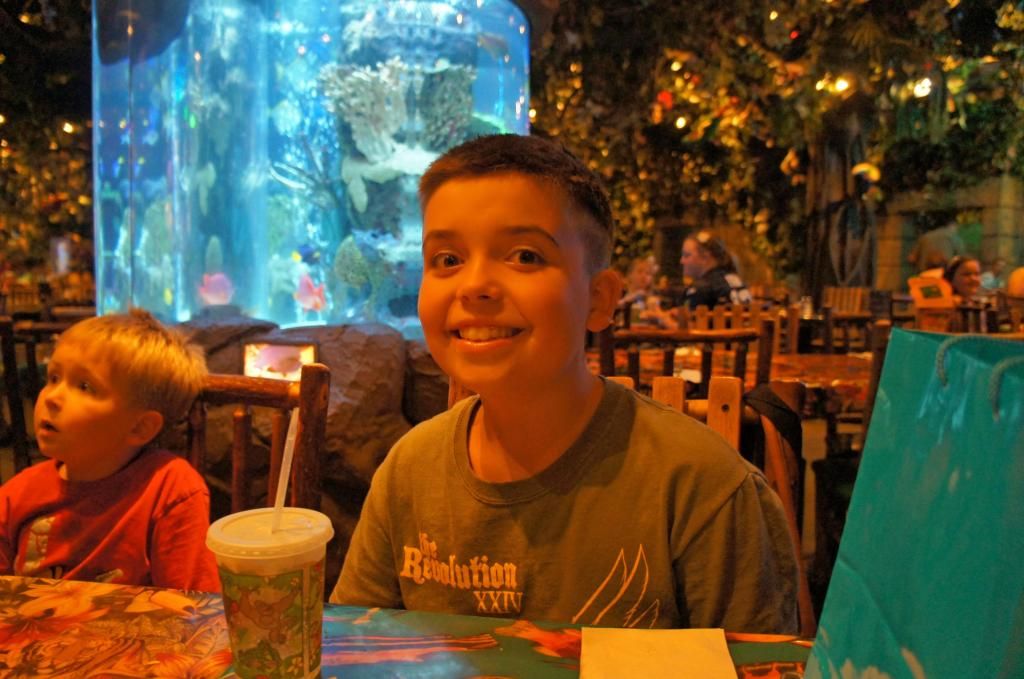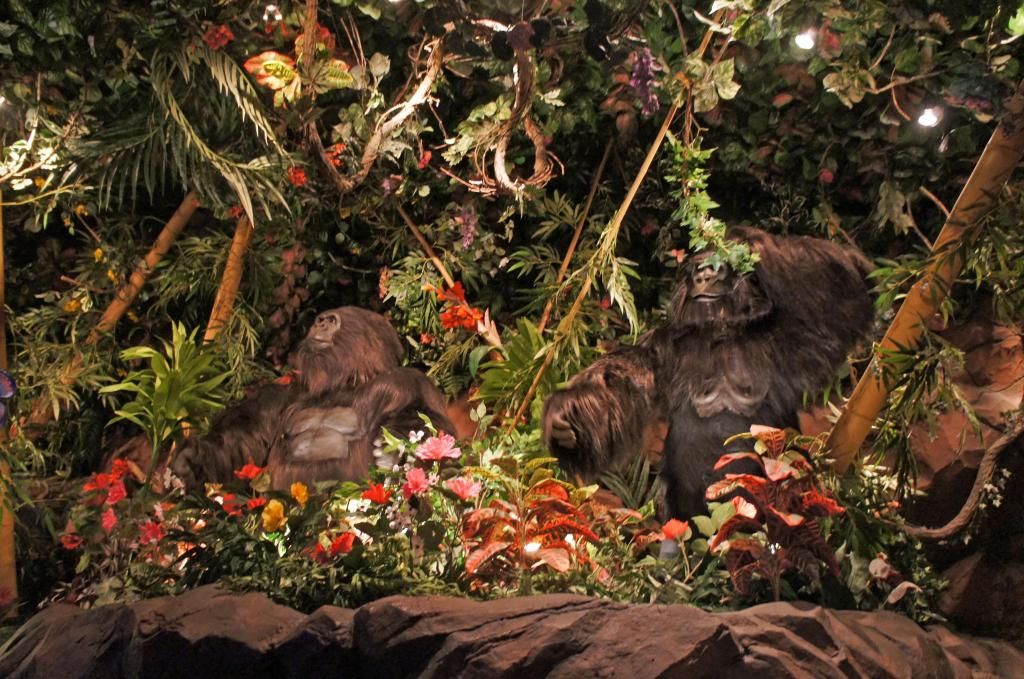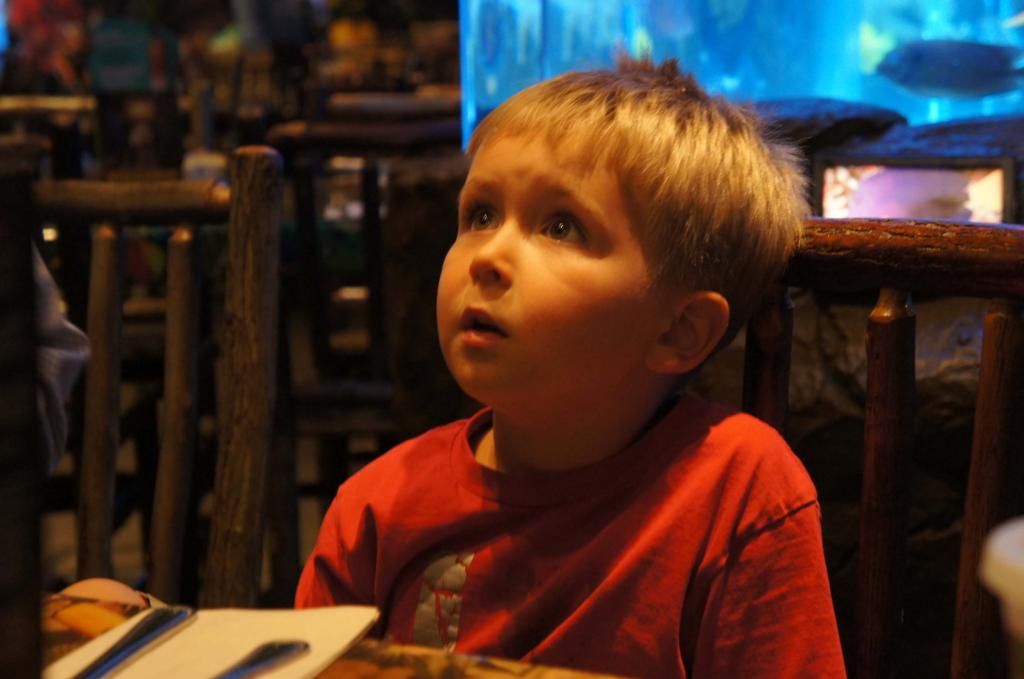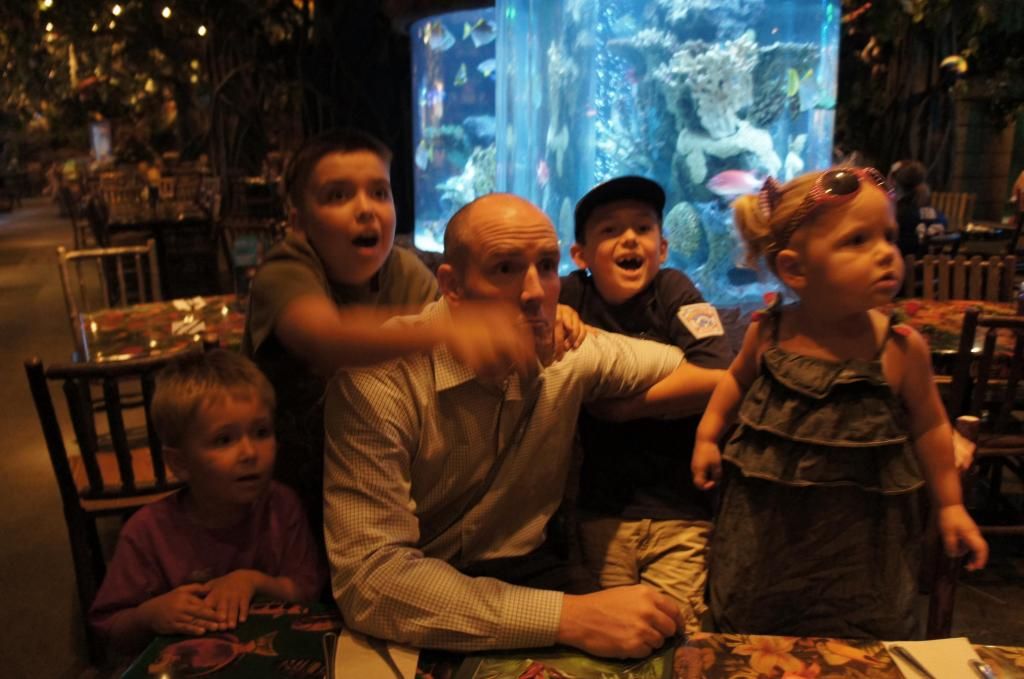 I'm an awesome mom and got my new 11 year old his own manly soap and deodorant. :)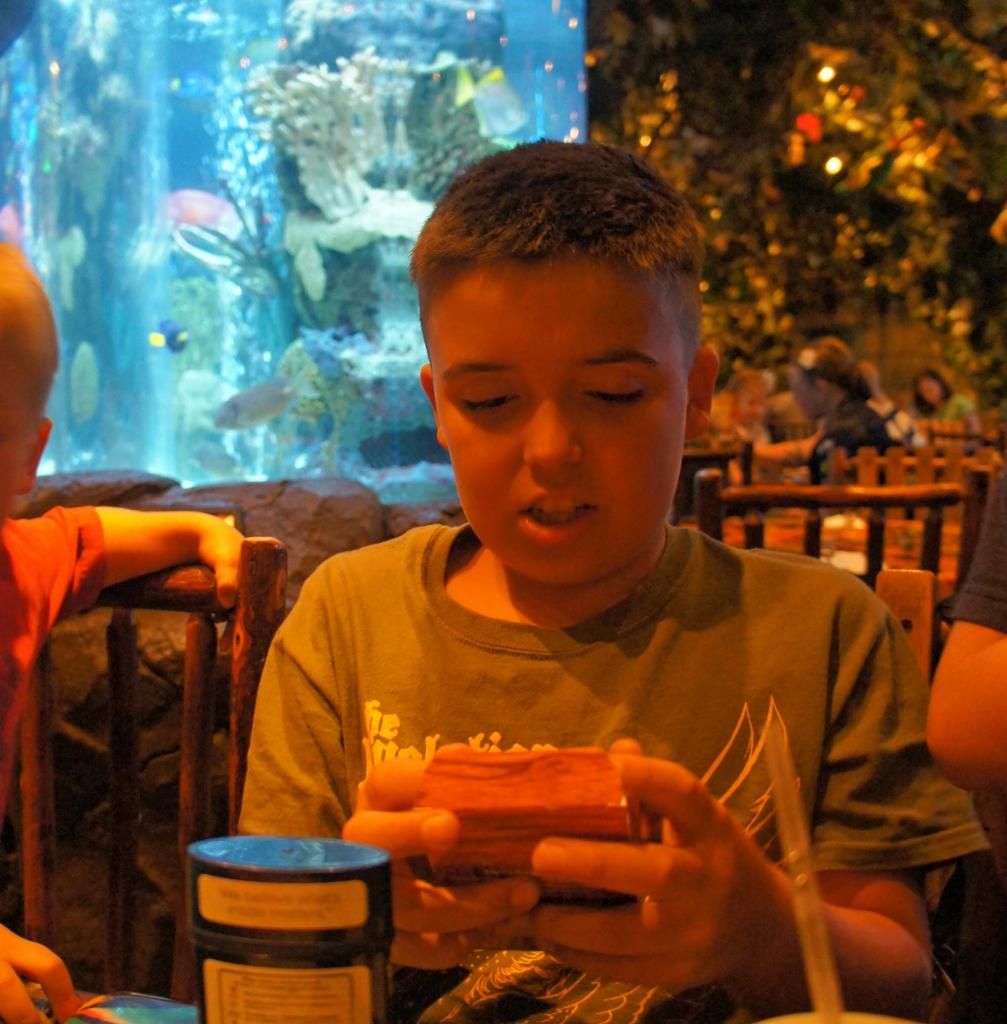 Look how freaked they are about the sparkler on top of the cake!!!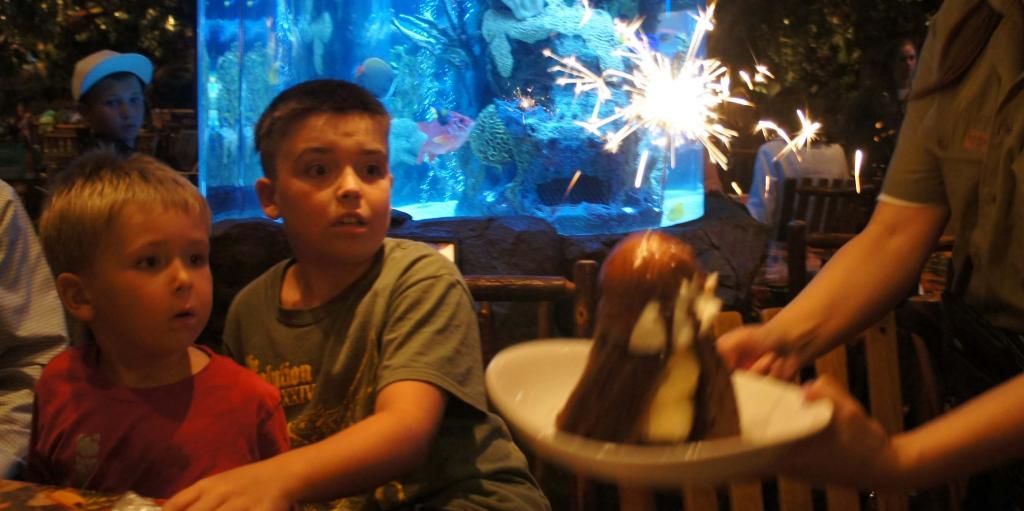 "not so sure about this, Mom" (these pics crack me up!)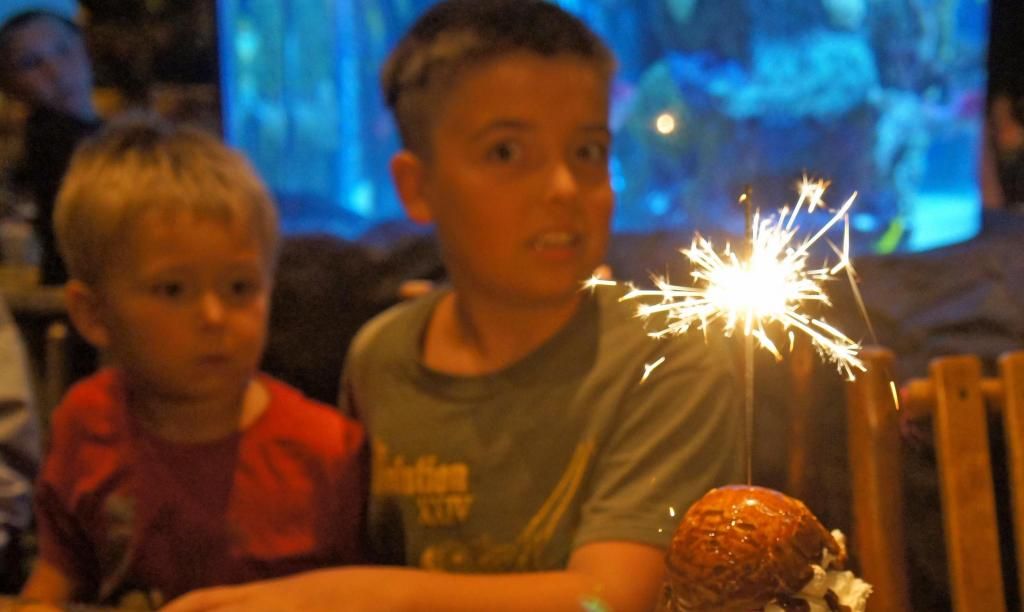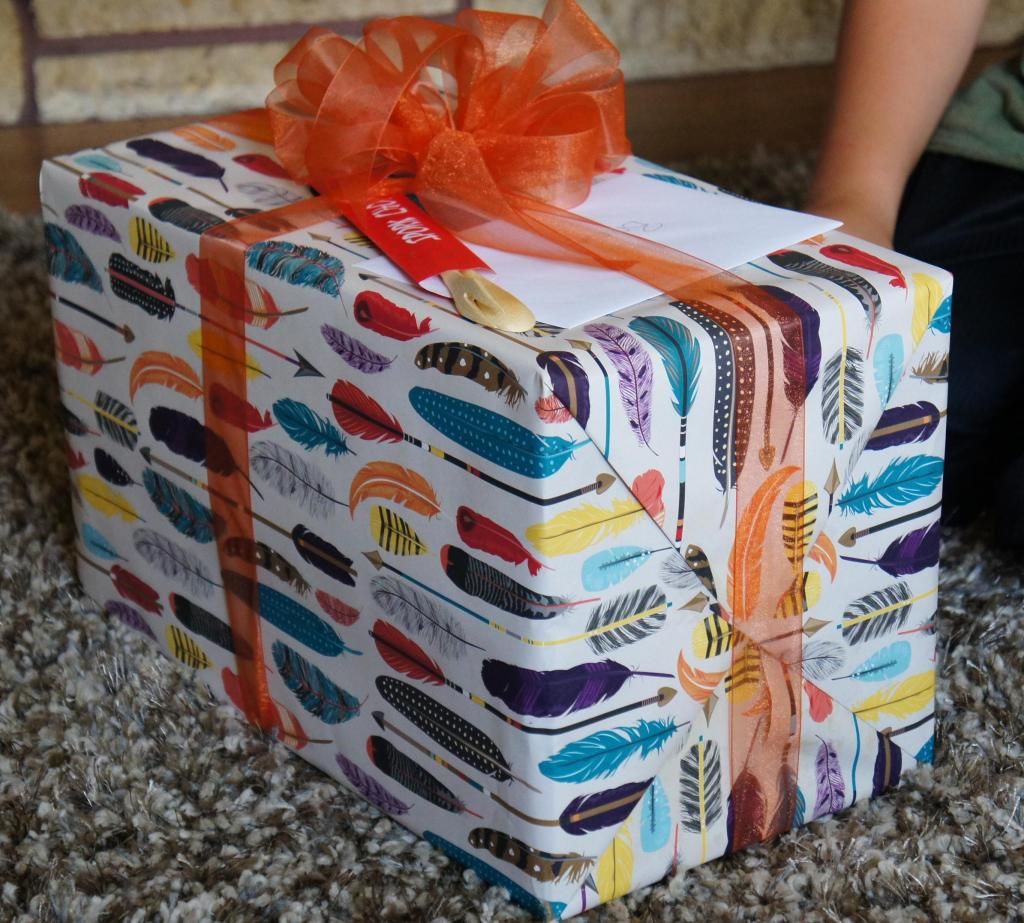 Tackle Box!