I have a story to write, but not tonight.
Here are a few pics from our first 24 hours. It is a blessing to be at home, but I sometimes forget that most people get those first couple days in the hospital to recover. No dishes, no cooking, no diaper changing older siblings, that kind of stuff. So I'm trying to just take it easy.
My dear friend,
Jessie
, was present at Annabel's birth and took pictures for us. I'm hoping to get to see them soon and post them with a little story.
Until then....here's a few taken from my camera and my sister's phone after the fact.
4am (just an hour old)
8am (Easton waking up to a whole new life)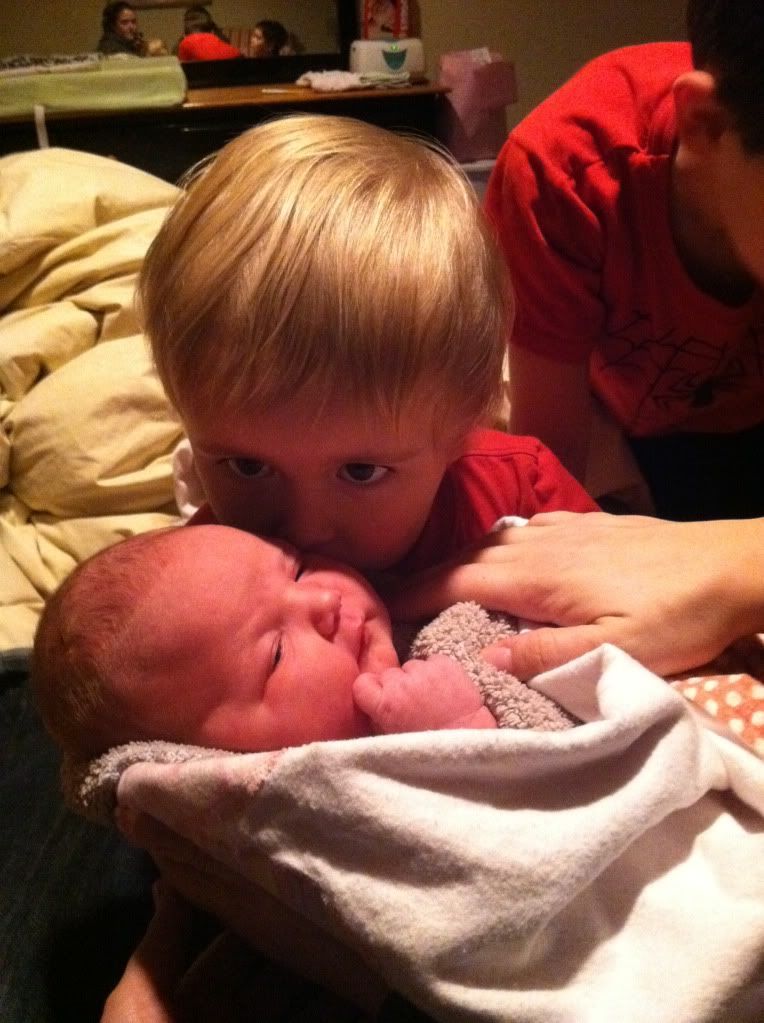 My Grandma