Thanksgiving was late this year and I had every intention of getting the Christmas tree before Thanksgiving, but it just didn't happen. :( The day after Thanksgiving (which is traditional for us) didn't work out either. So we went the next day. Which ended up being for the better....big time. It POURED Thanksgiving and the next day and was beautiful the day after. So much more fun in the chilly, sunny air! We measured our spot in the house before we left (we're smart like that) and found the perfect tree right away!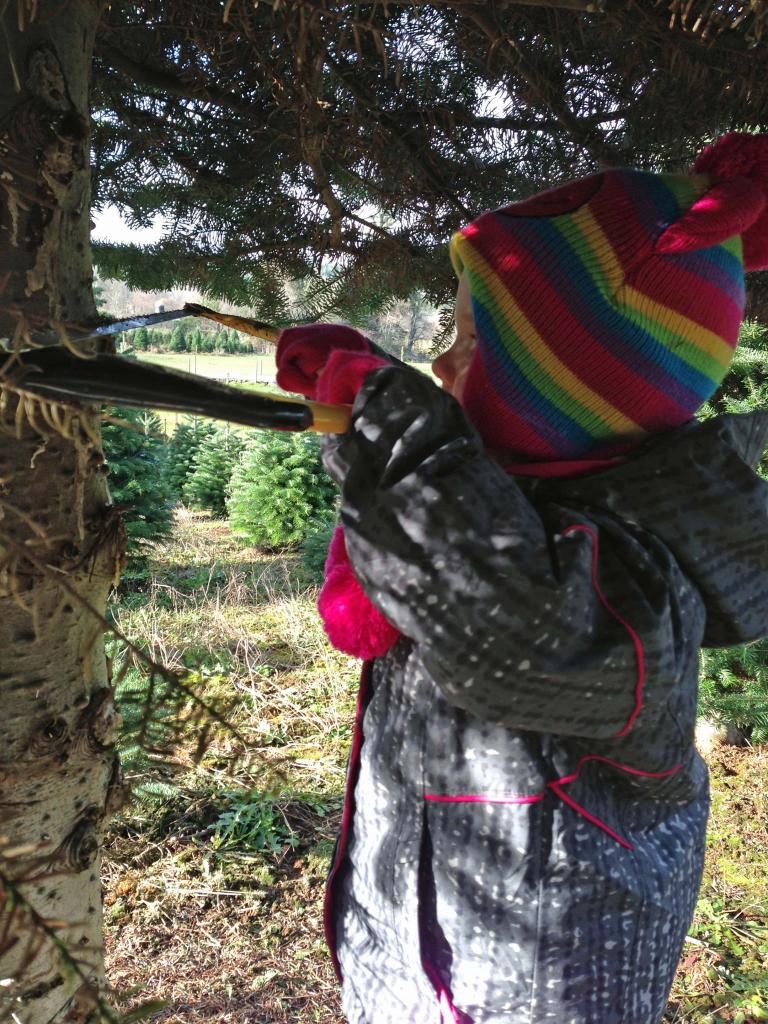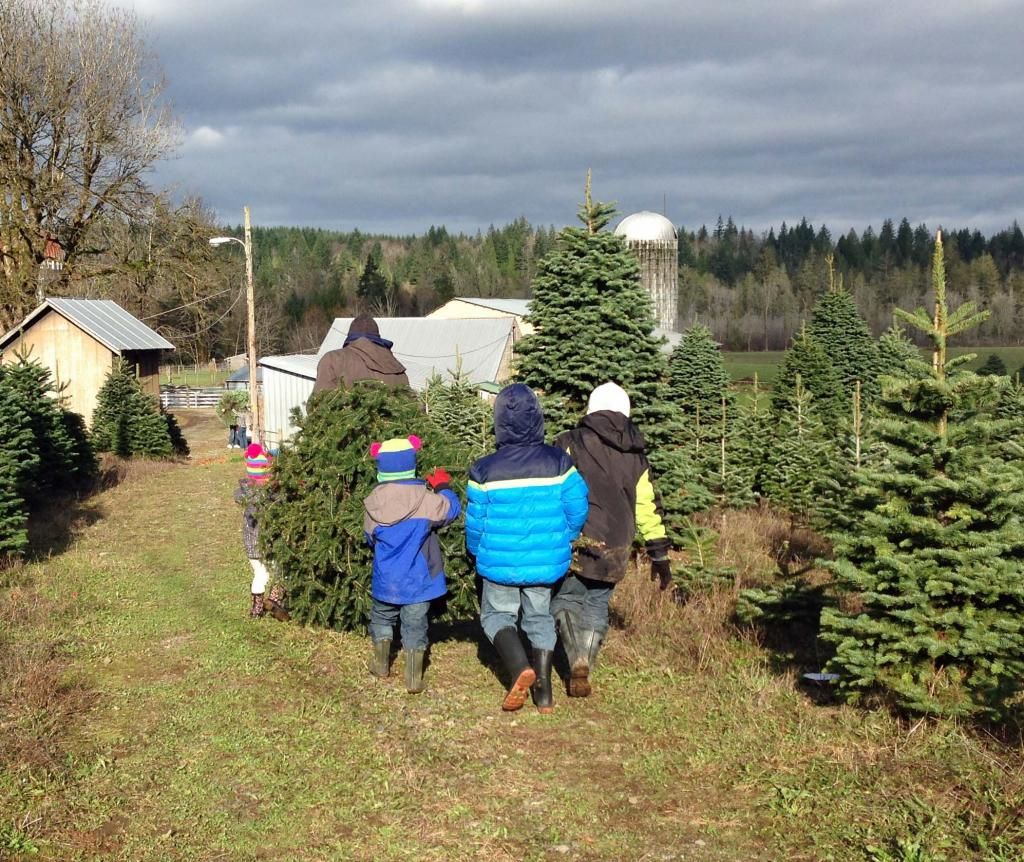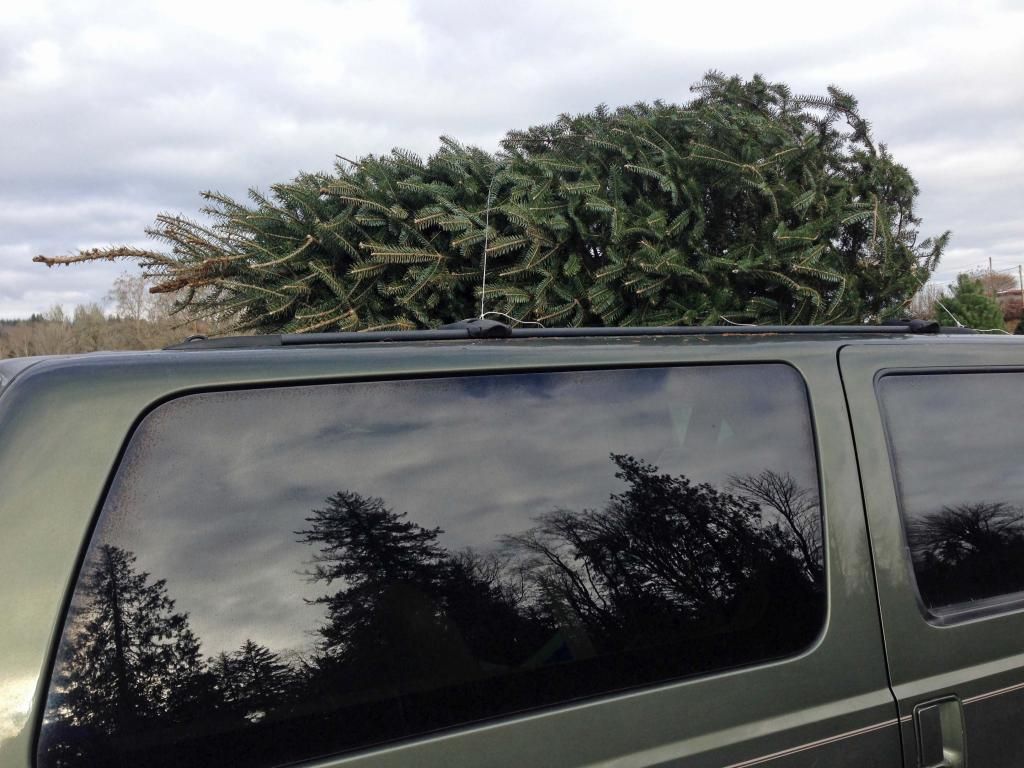 We picked up our Christmas wreath too!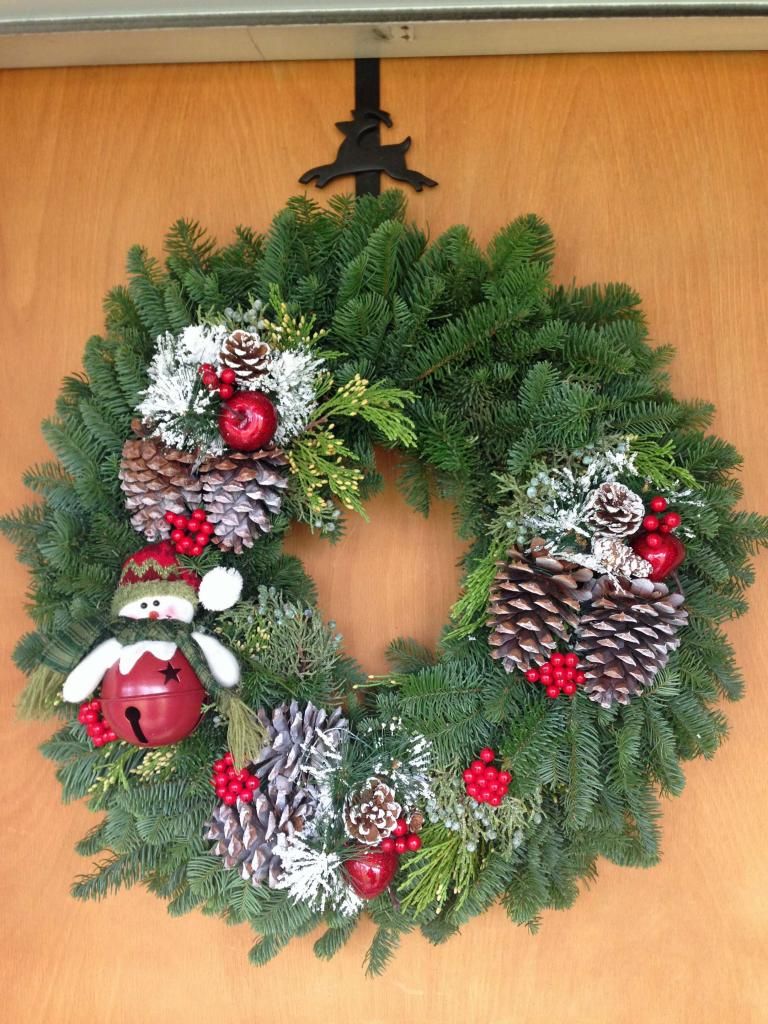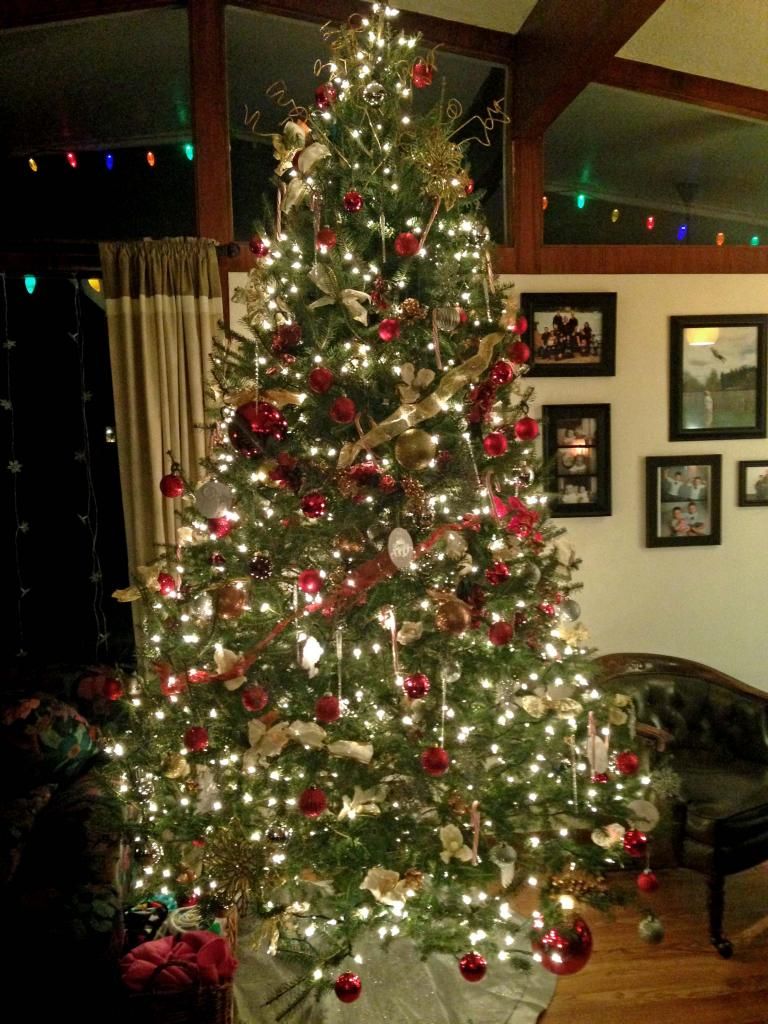 We've enjoyed doing all our winter activities by Christmas tree light.
Reading our Jesse Tree nightly Christmas devotional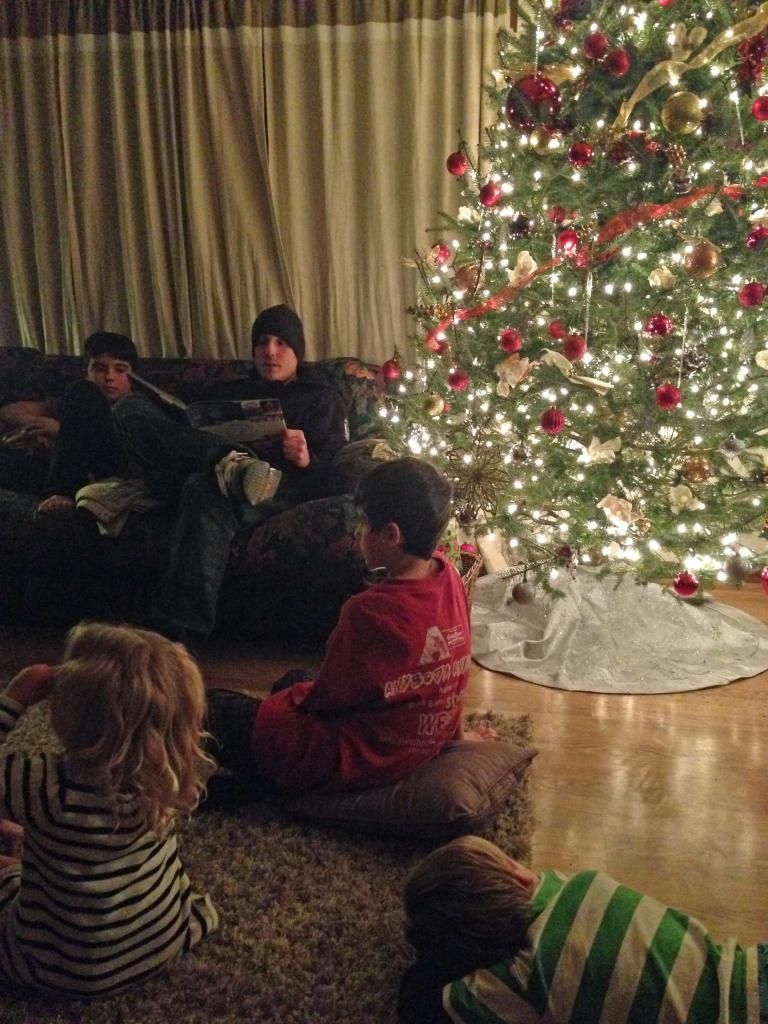 Game night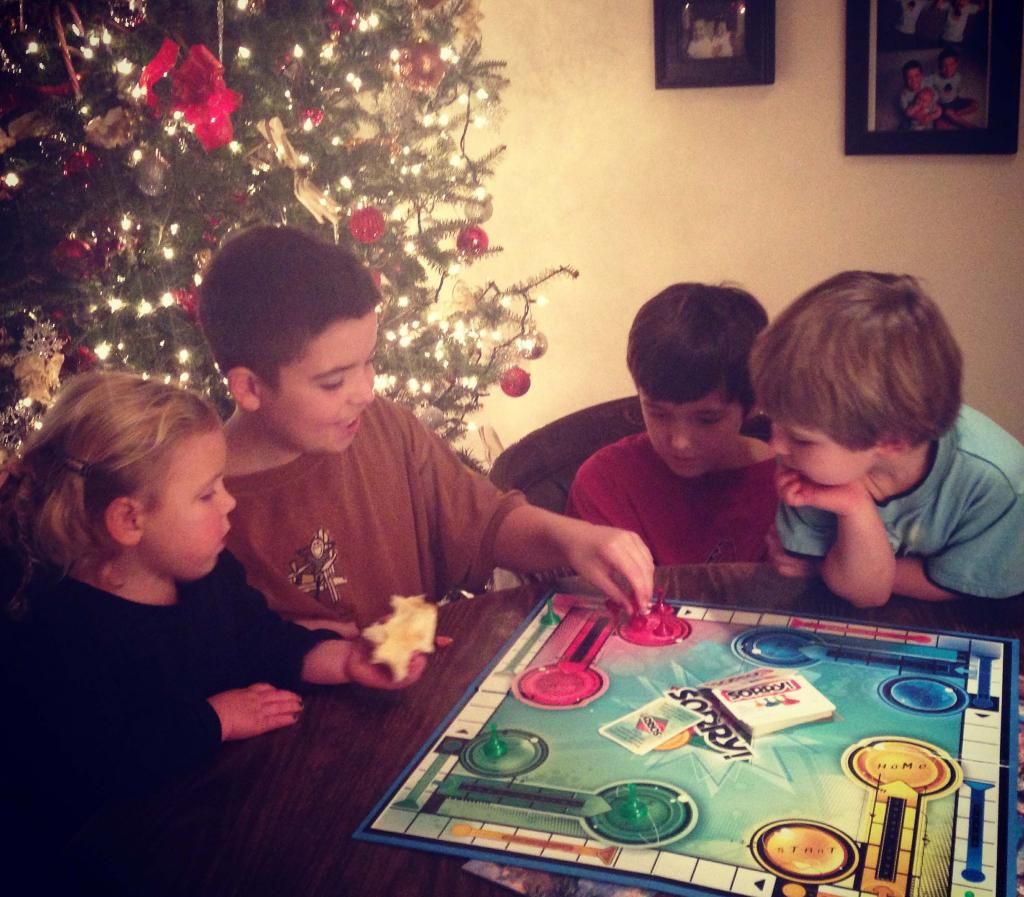 Cocoa drinking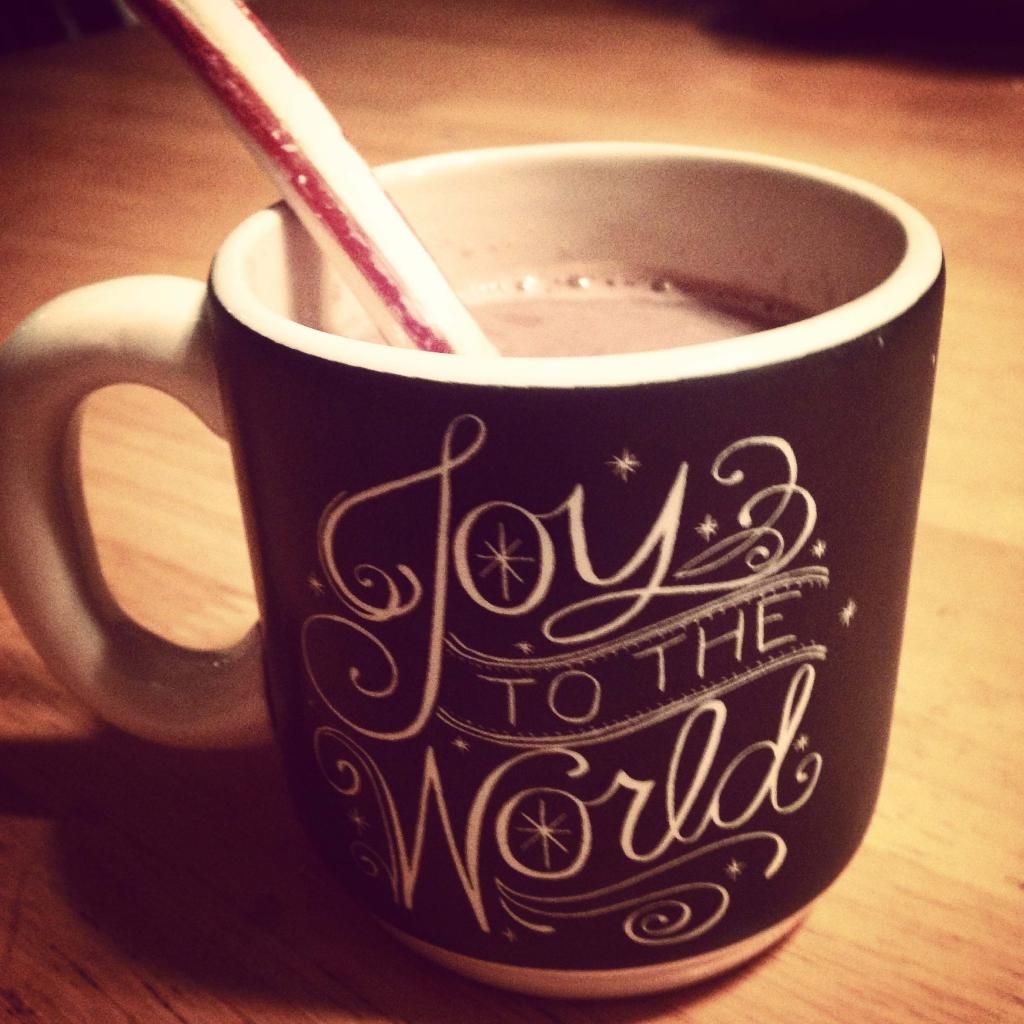 Christmas puzzle. Last piece never appeared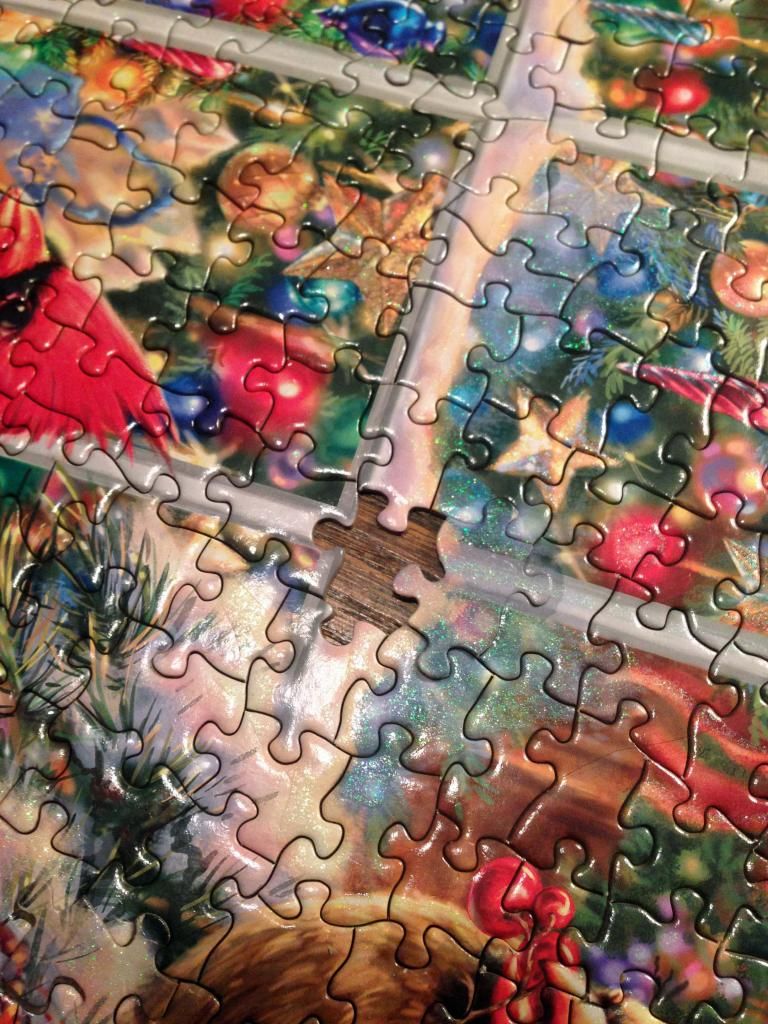 We had fun helping Nana with her tree, too.