For his birthday, Brendan decided he wanted to have another camp-out with his friends. We planned it for a Sunday night so that Rand would be available, and me for that matter! Since it's summer we can get away with a sleep over on a Sunday night! We invited 8 boys (3 brother sets!) and the neighbor girl (poor Ella! She didn't get to camp), plus my boys...that made 12 counting Easton (he also slept in his own bed). Everyone zip lined, trampolined and ate. I decided to contain the chaos and kept everyone to our end of the property.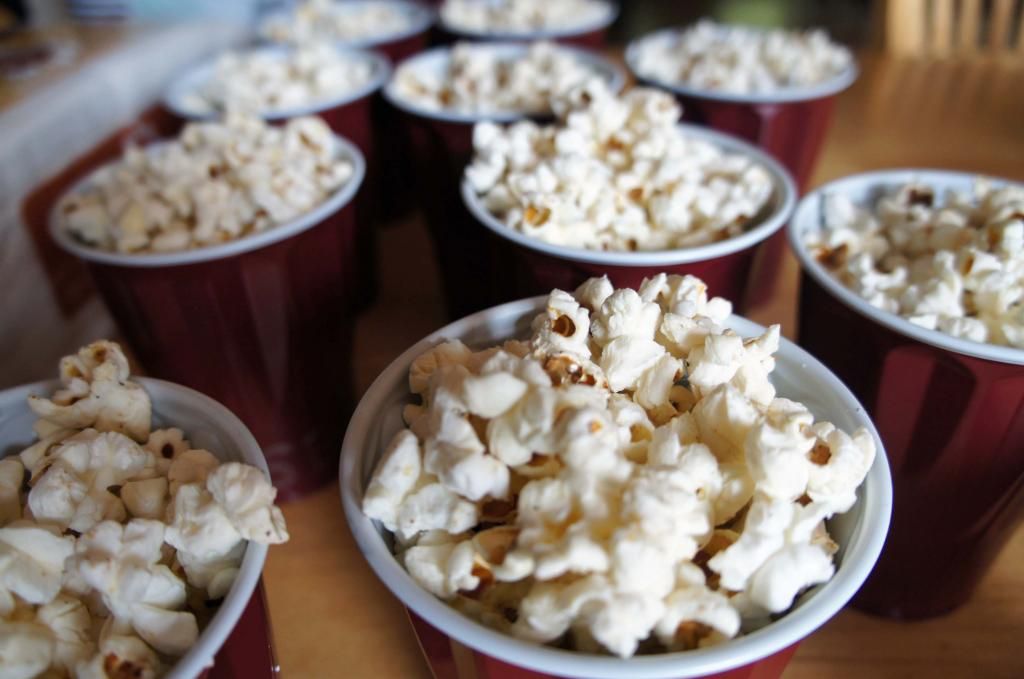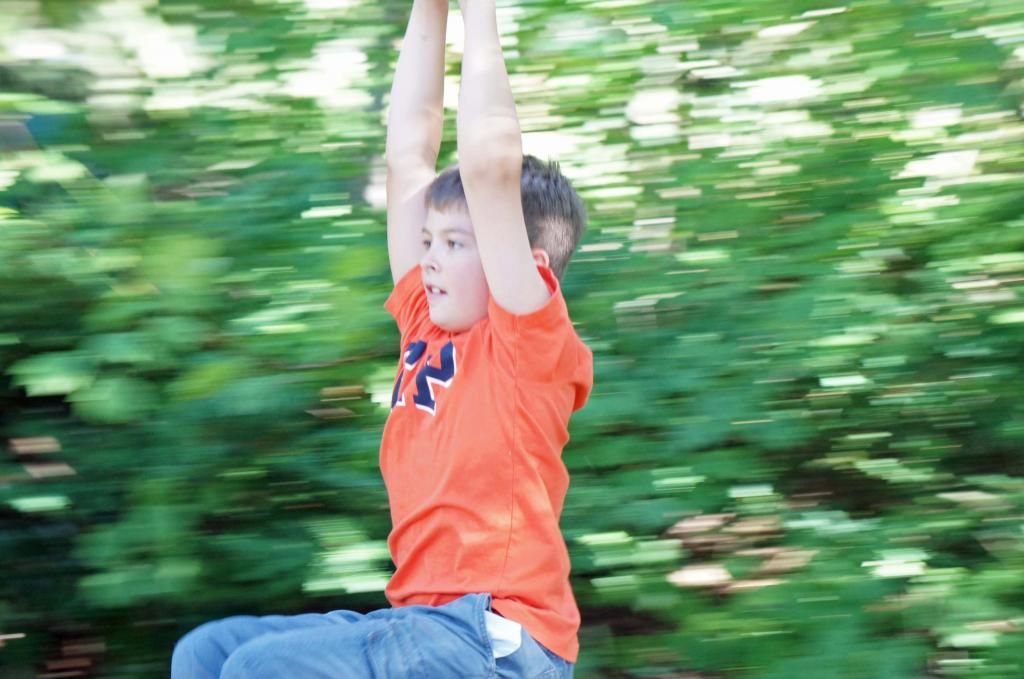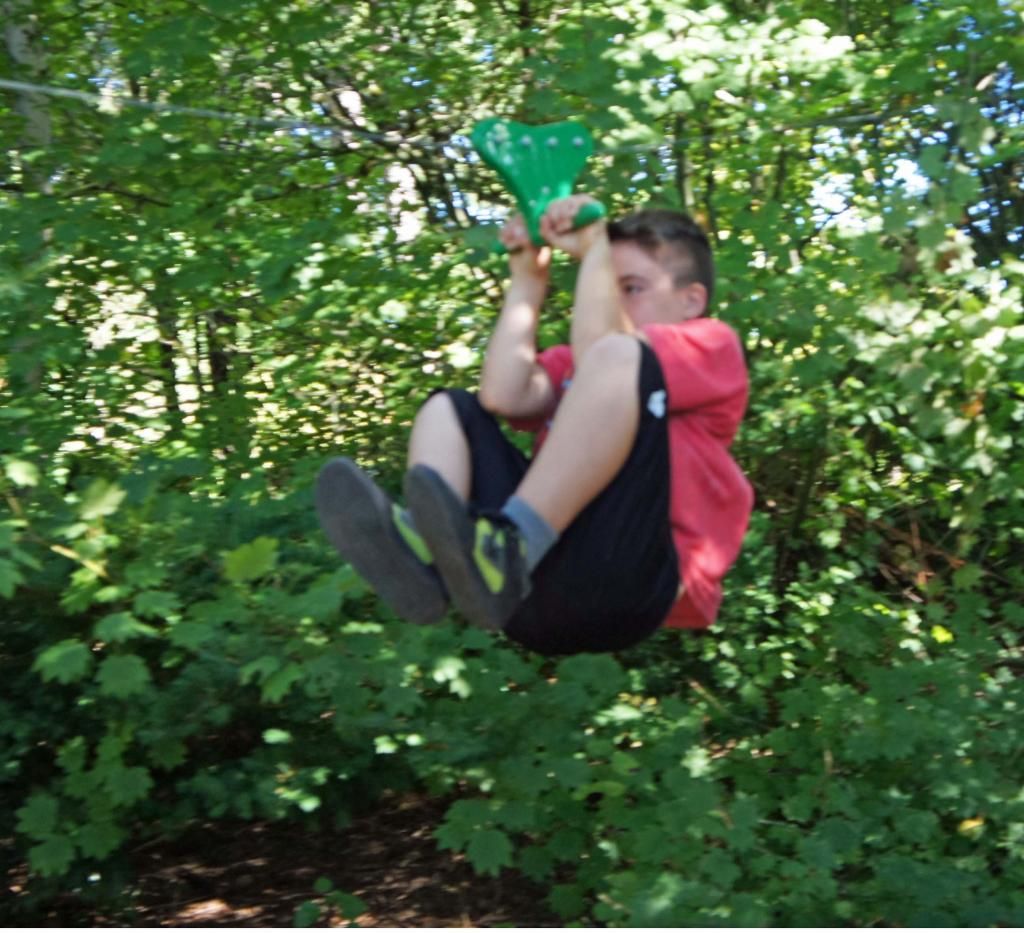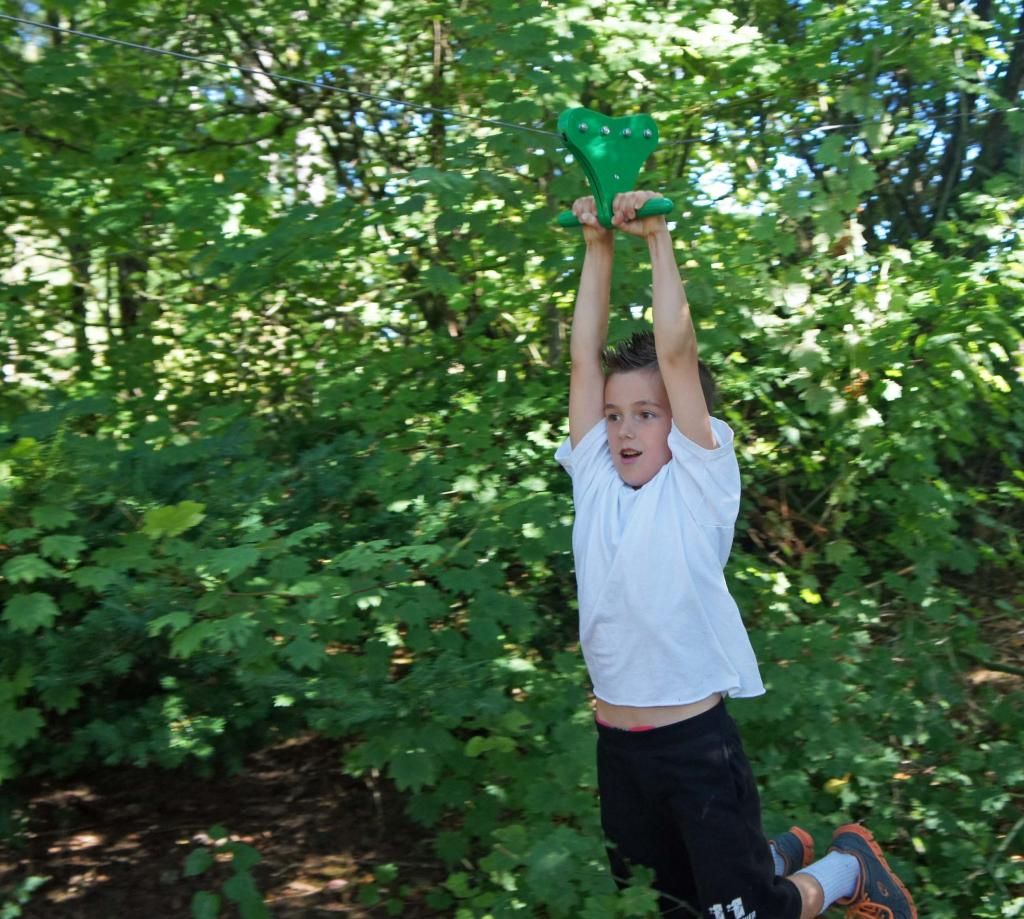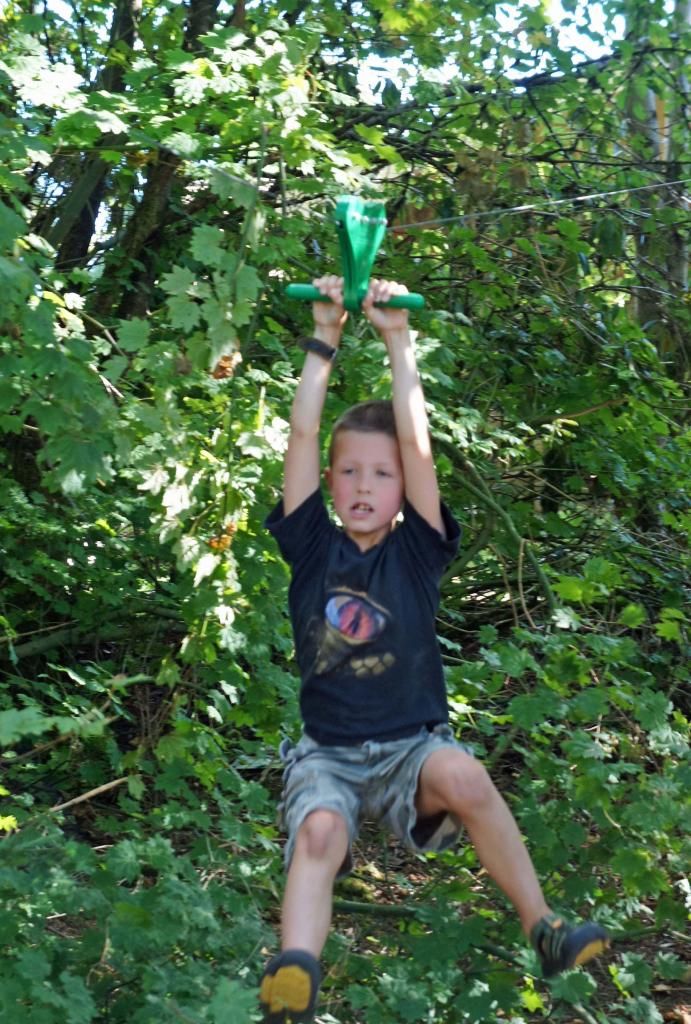 Even Easton zip-lined!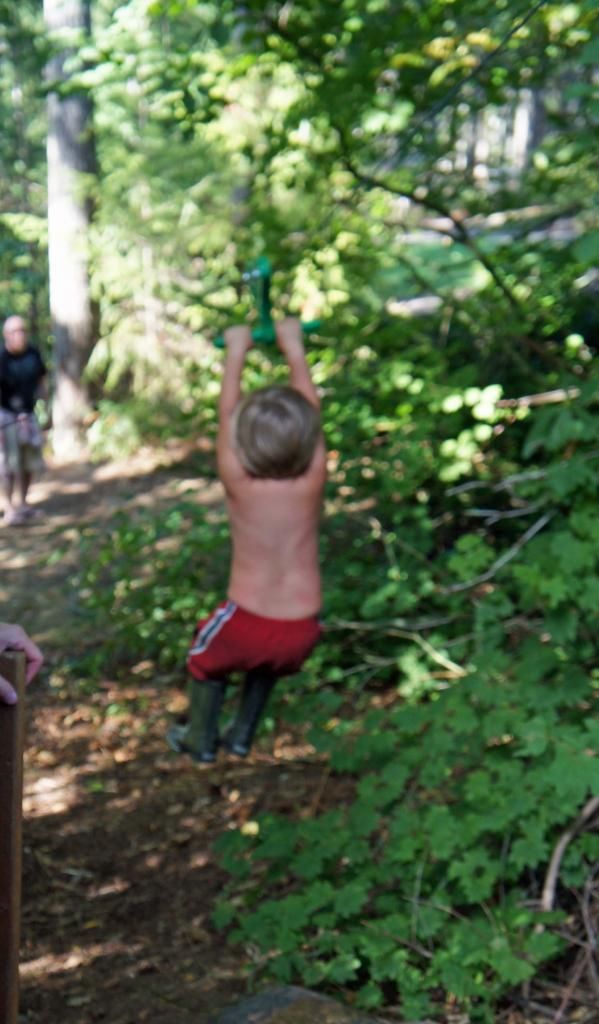 Brendan's request for his "cake". Genius!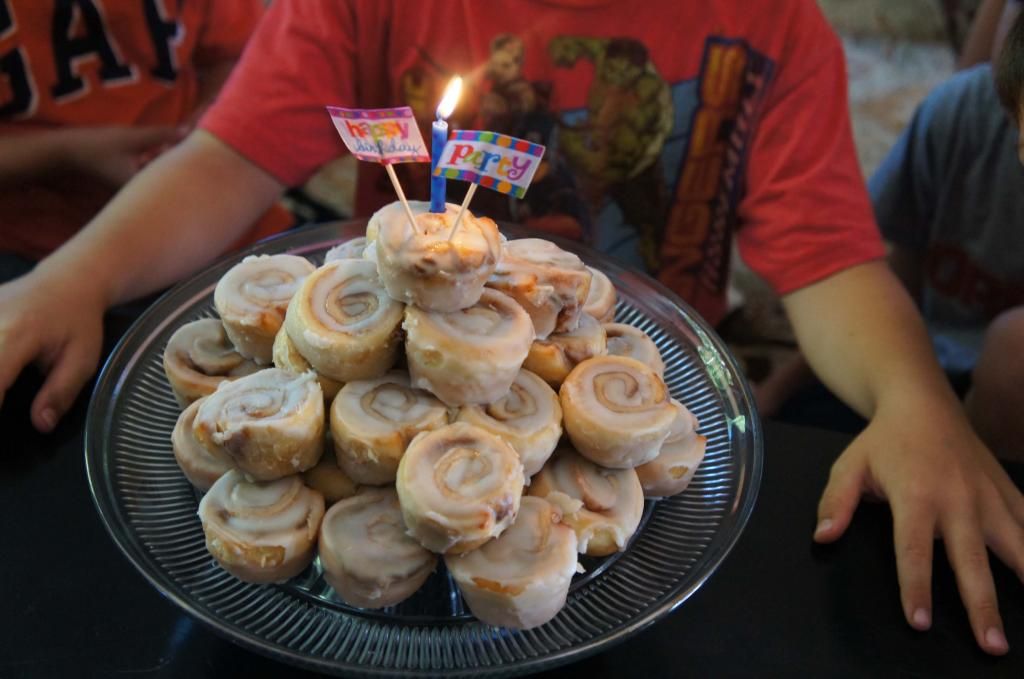 When the sun set (but before it was pitch black) we headed to the field towards the front of the property. It's a sweet piece of land that is cleared but with lots of trees. Not sure that makes sense unless you live in the northwest. Let me just see if I can show you a picture:
Our Capture the Flag field!
Here are the kids learning the rules and getting their team assignments for Capture the Flag.
Notice the ninja...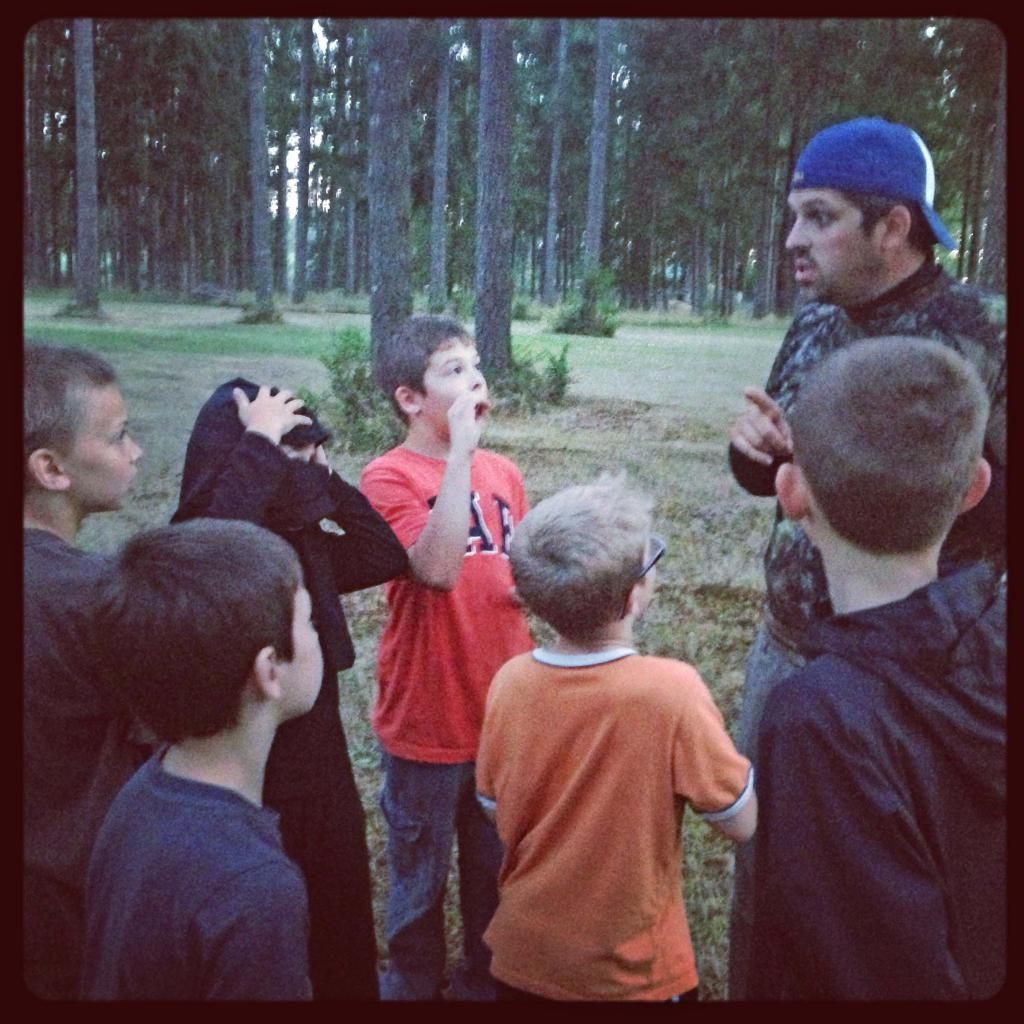 Team Samuri vs. Team Ninja
apparently this is not the time for pictures!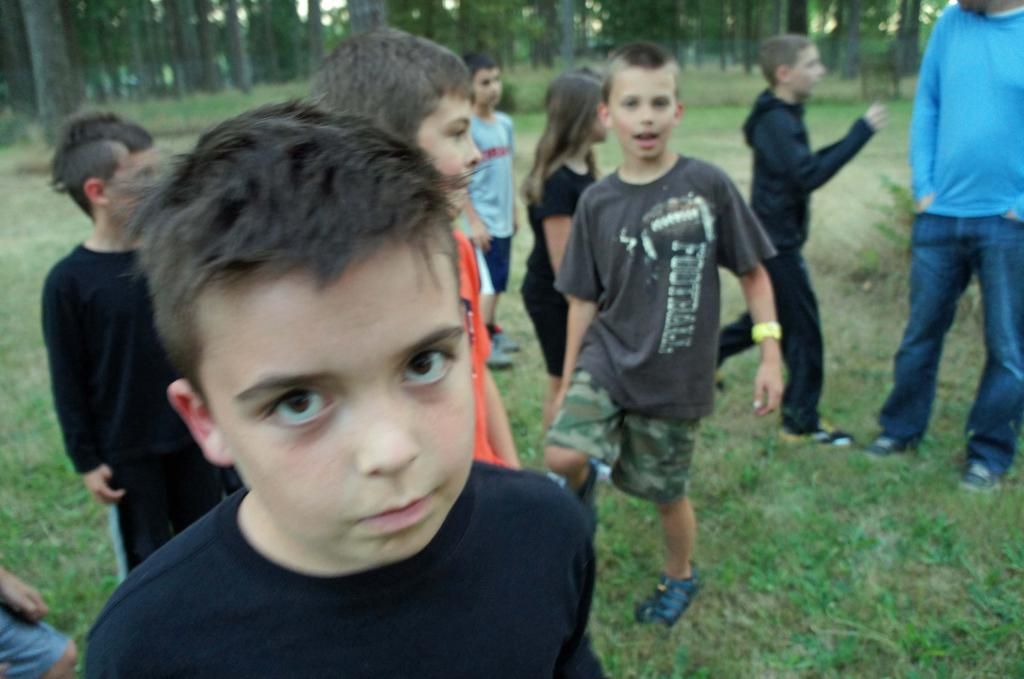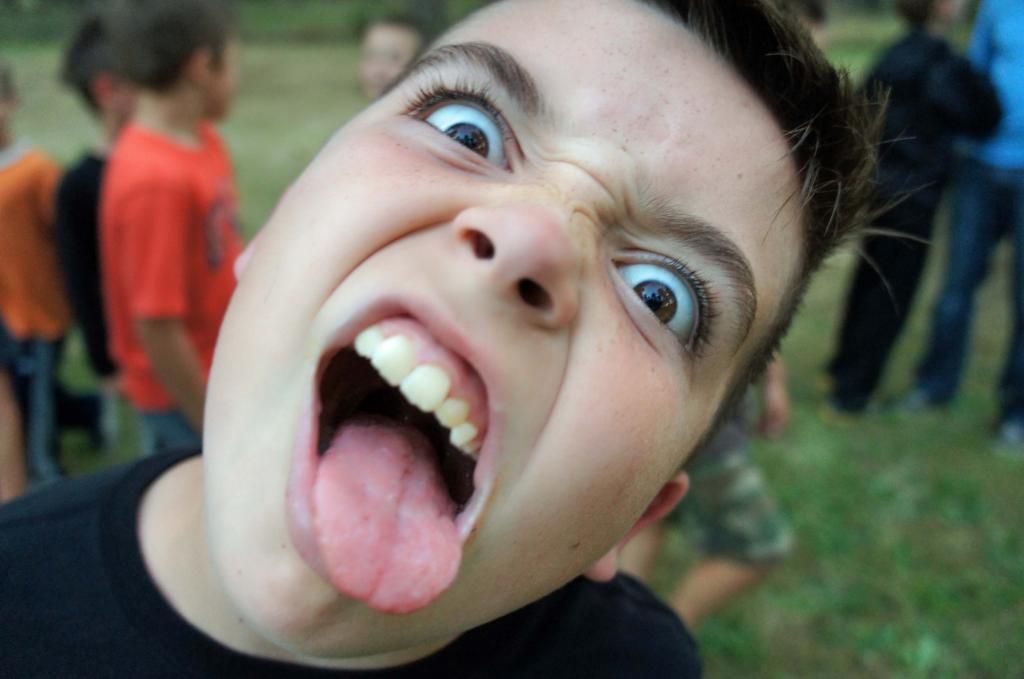 Capture the Flag was a HUGE hit! They played 3 rounds...well into the dark. They are begging to play again, but unfortunately for me you need a lot of people to play! After the games, the boys tucked themselves into the tent and proceeded to stay up the whole night. They woke me up in my room at 5:15 in the morning and the tent was nowhere near the house!
After breakfast, what could be better than some slug observations?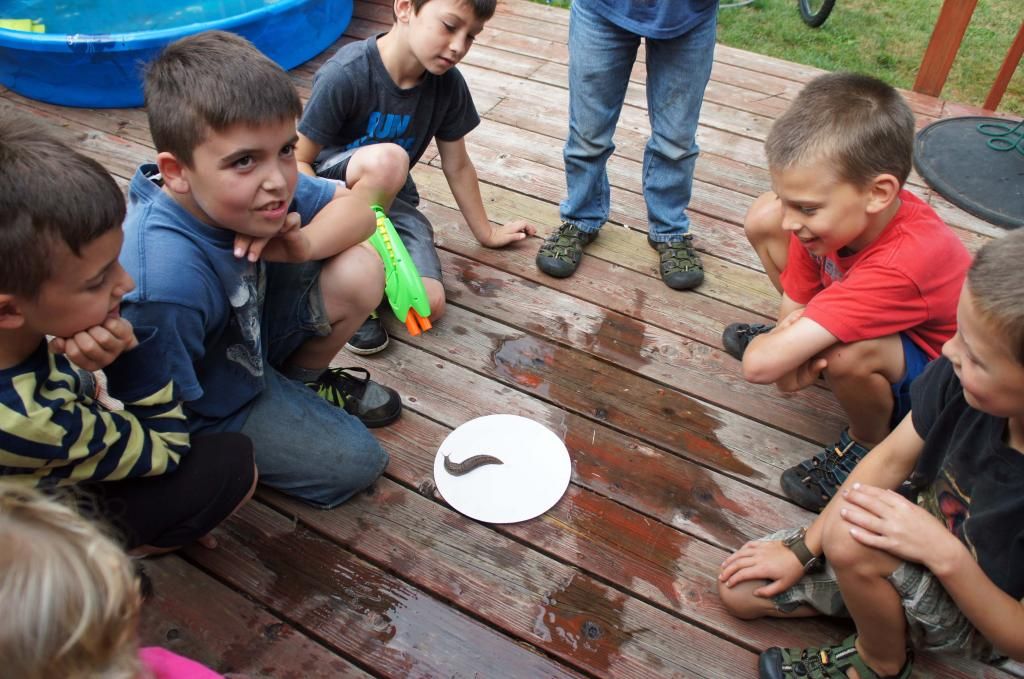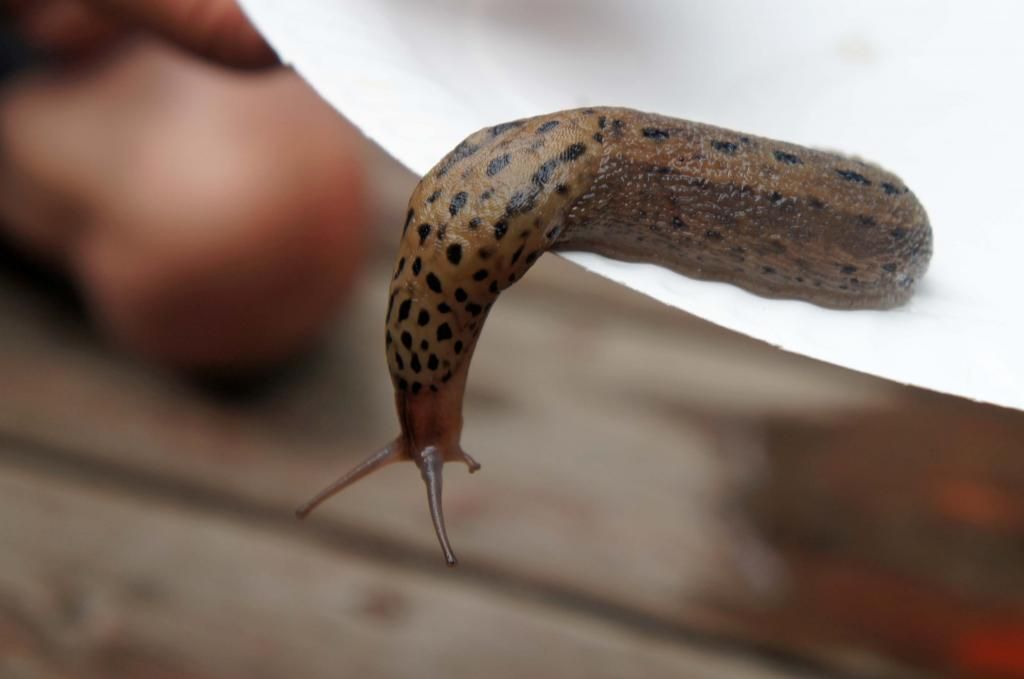 After all the boys went home, Brendan and Wyatt got to go to
Wild Waves
with my sister and her husband. I don't know how they functioned on no sleep, but when they got home they crashed hard! Brendan didn't wake up the next morning until 11:00!!!! Welcome to being 10!