Easton is growing up fast. Everything changes when they can finally walk! He is off and exploring and already walking a lot better than when this video was taken. Someone should remind me, too, not to take videos of kids right before nap time. :)
Not only walking, but also climbing. He is now constantly on top of the school table. I guess he has a better view from up there.
"See this knee right here? That's what I use to climb up onto this bench. And I still really like to point."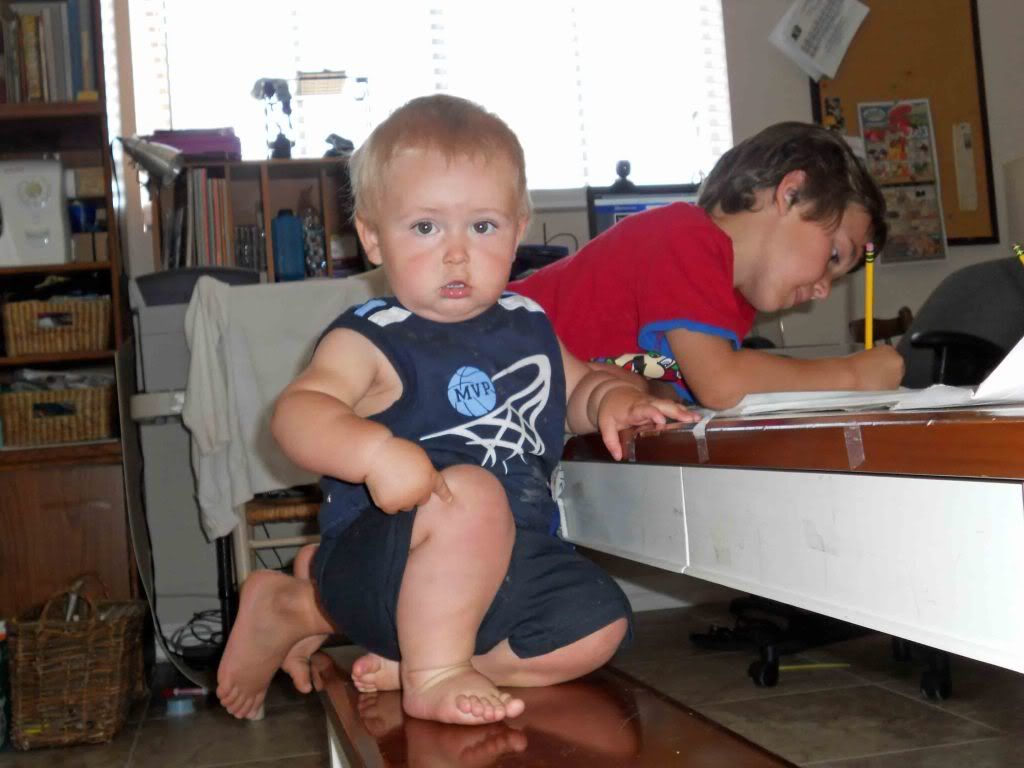 wish this picture was clear! :( It was such a cute moment!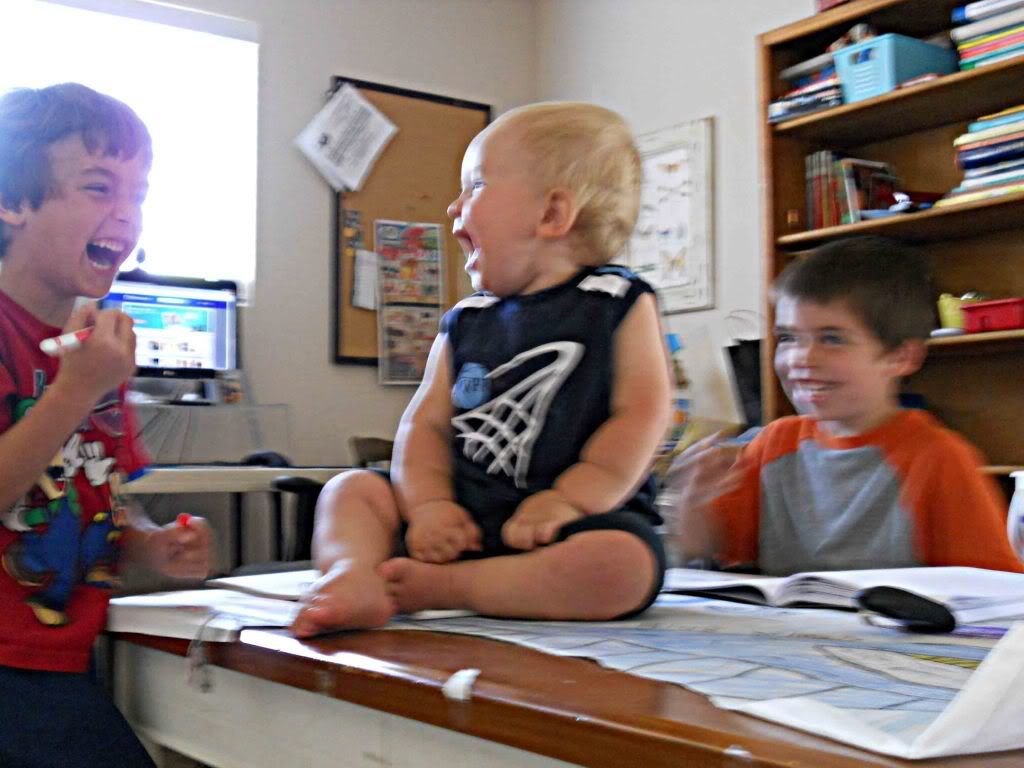 And he wants to color. Slow down, Easton. You don't have to get too big yet! (although it is nice that he isn't eating the crayon in this picture)