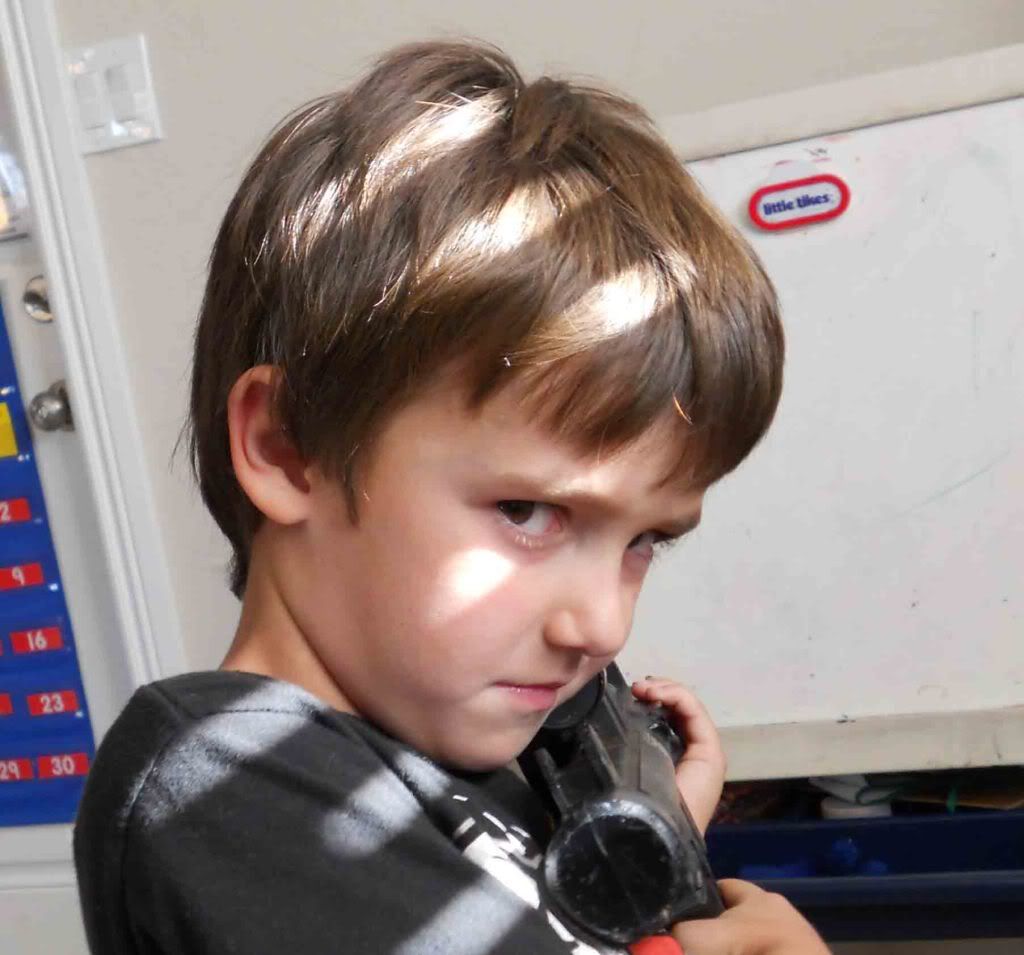 It has been since before Christmas, I think, that Wyatt has had a haircut. Brendan has only had one. He is very much due for another and has asked daily for a week. (Today, I think....) Wyatt decided before the last haircuts that he wanted to grow his hair out. Why, you might ask? Because it's cool right now? Because Justin Bieber has long hair? Because getting haircuts is an itchy bother?? Oh no. Wyatt is on a mission to look like Anakin Skywalker (It started out to look like Luke, but Luke is blond and Anakin's hair is brown so it follows....)
Earlier he told me that maybe he was going to cut his hair short again this time. "Should I??" he asked. I said, "Whatever you want." He decided that he would keep it...maybe just a trim because he thinks that all the girls will think he looks cute. Ummm, I thought I was the only one who mattered???
I think he might be heading to the dark side...
this is what we are shooting for apparently
this is one of my favorite recent pictures of the little Jedi.