Today Royal (a.k.a. Uncle Bubba) took all the kids except Easton somewhere (somewhere in Kansas? I don't even know where) to dig up fossils. There was a lot of talk the night before about what kind of dinosaur each was expecting to excavate the next day, so I was a tad worried they would be disappointed to learn that it would mainly be shells and such that they would be finding. They seemed to take it all in stride and each came home with their own collection of dirt, rocks and fossils to treasure. I sent my camera with Brendan. I'm told he took 2 pictures then set my camera down on a rock and ran off to dig fossils. :) Uncle Bubba took the rest of the pictures. Royal is currently studying earth environment and physical science at Wichita State and I'm sure the boys (and little girl) got a great education on rocks and all the things they were looking at and digging up. Hooray for hands on learning/field trips! Not to mention fantastic people to visit and play with in Kansas.
one of Brendan's shots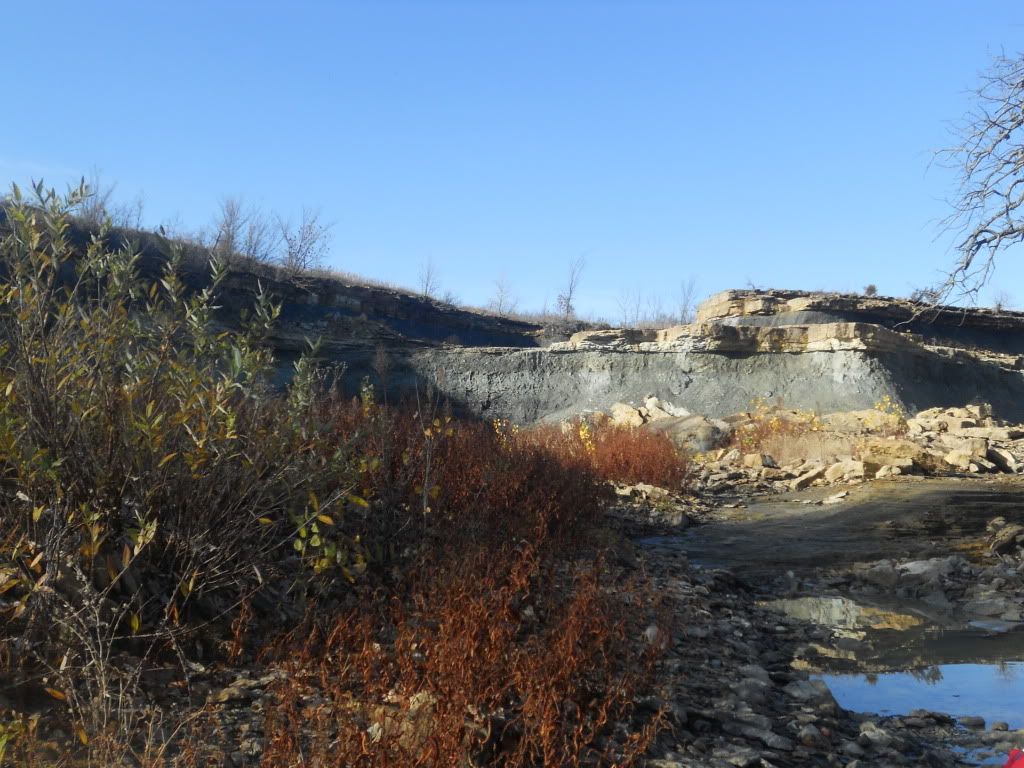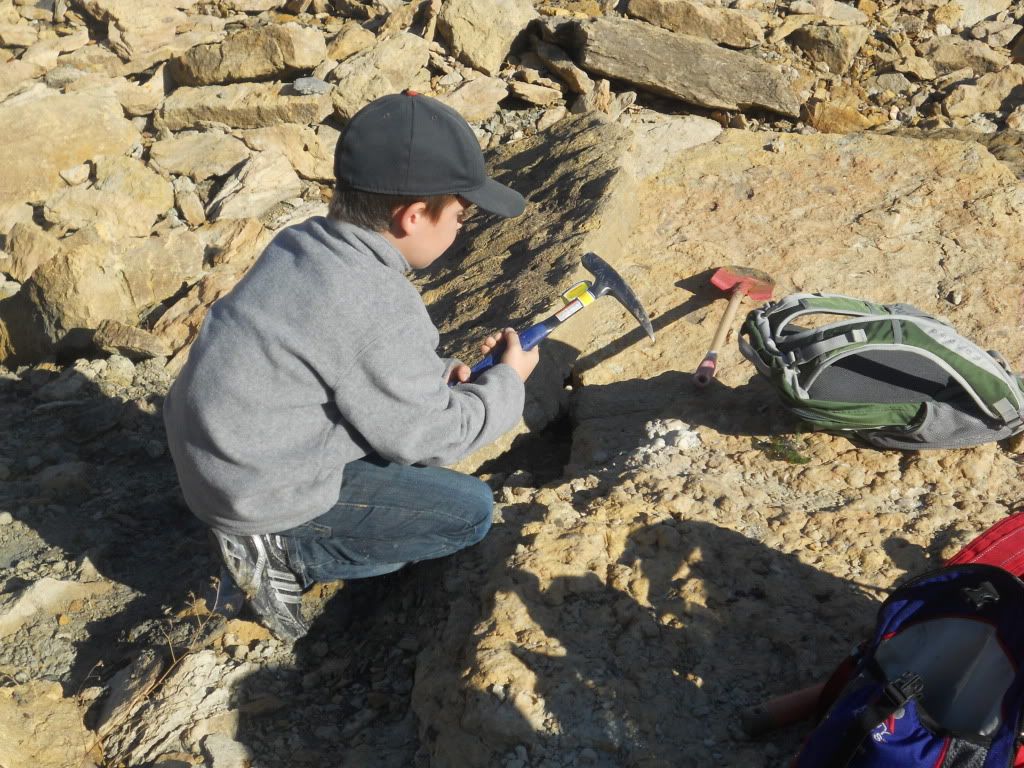 I love this picture with the shadow of Willow's head on the side. :)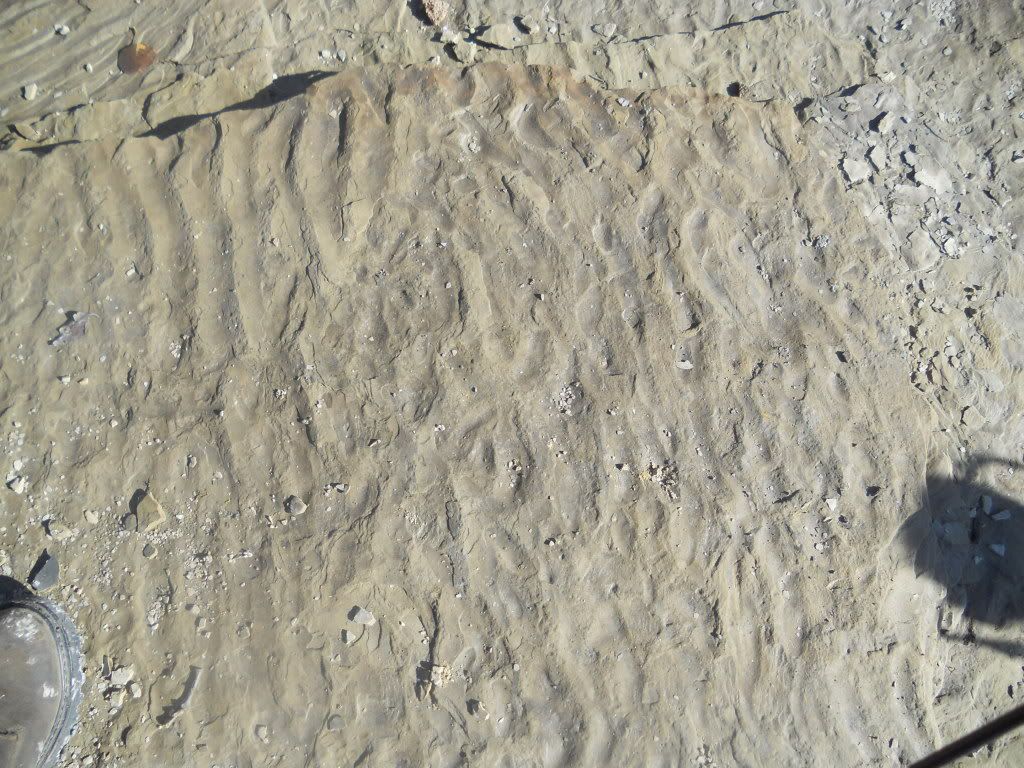 Here's the view from Rachel's back deck. I think it is very nice and very Kansas.