We have a new 8 year old in the house! Over the weekend we did nothing but celebrate Brendan. Big pool party on Saturday evening (cooler temps and more shade) with all our friends and some of our family. It was fun to see the yard and pool full of people and lots of kids. Rand's hard work out there paid off and the yard looked fantastic. Sadly, I have no pictures of all the craziness. Note to self: assign someone else camera duty!
Brendan made out with some of his most wanted gifts. He got catchers gear and a catchers mitt, stilts, a magic kit, and plenty of art supplies to last a while. I have no idea where this came from, but he has been asking for a DJ. I finally asked him one day if he meant he wanted someone to come to his party and play music or if he wanted to be able to scratch records? Well, scratch records, of course. So he told everyone that's what he wanted for his birthday. Well, Jojee to the rescue. He is getting DJ hero for wii with a turn table. He hasn't received it yet, so hopefully he won't read this! :)
He is one lucky kid.
Oh, he also got face paints, which will explain the scary green monster in the pictures to follow.
Brendan has a big weekend coming up that is directly related to him turning 8 and I will write more about that soon. 8 is a big deal at our house and begins his official "manhood" training that will continue for the next 5 (ish) years. He is going on a special retreat with Dad and we will have a little private ceremony for him when they get back. I'll share more after.
We're pretty proud of our Brennie-boy!
This year I steered the planning conversations away from a "theme" birthday and we went with blue and green decorations. I was relieved to not be making an iron man cake or something like that!
Instead, at Brendan's request, I made a delicious 4 layer lemon flavored cake with raspberries in between the layers, complete with star decorations which were my favorite thing to make this year. Easy!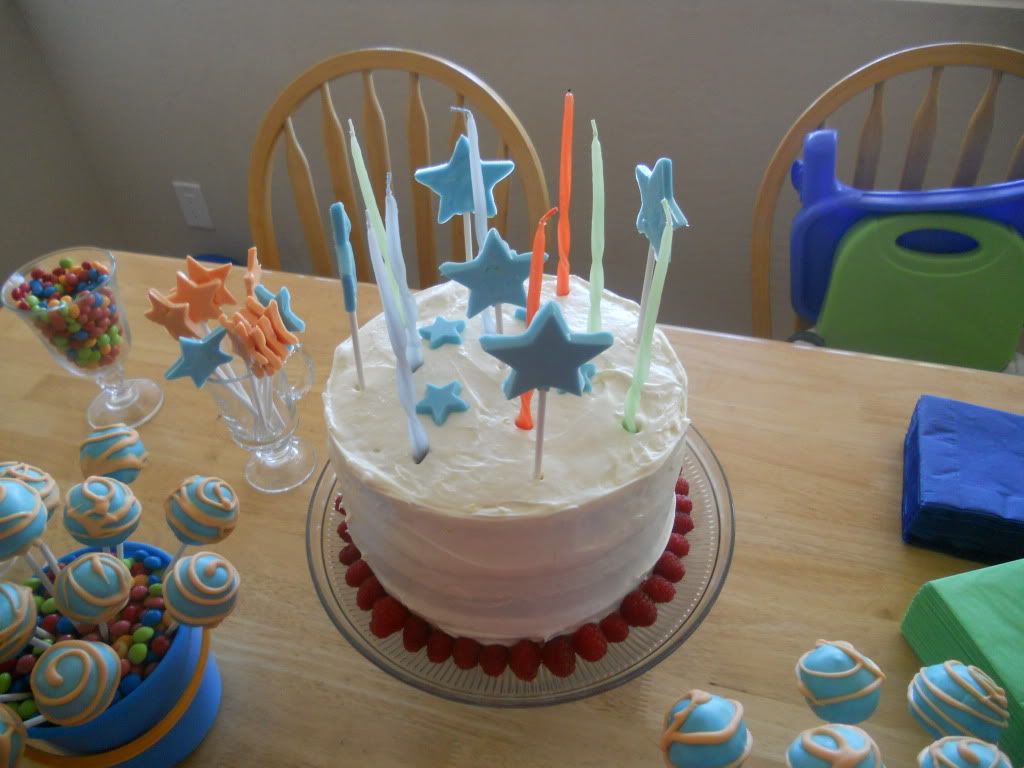 Can't have a party without cake pops anymore. They are always a big hit, plus they are cute! (I only had a couple disasters this time)
face paints! (and stilts)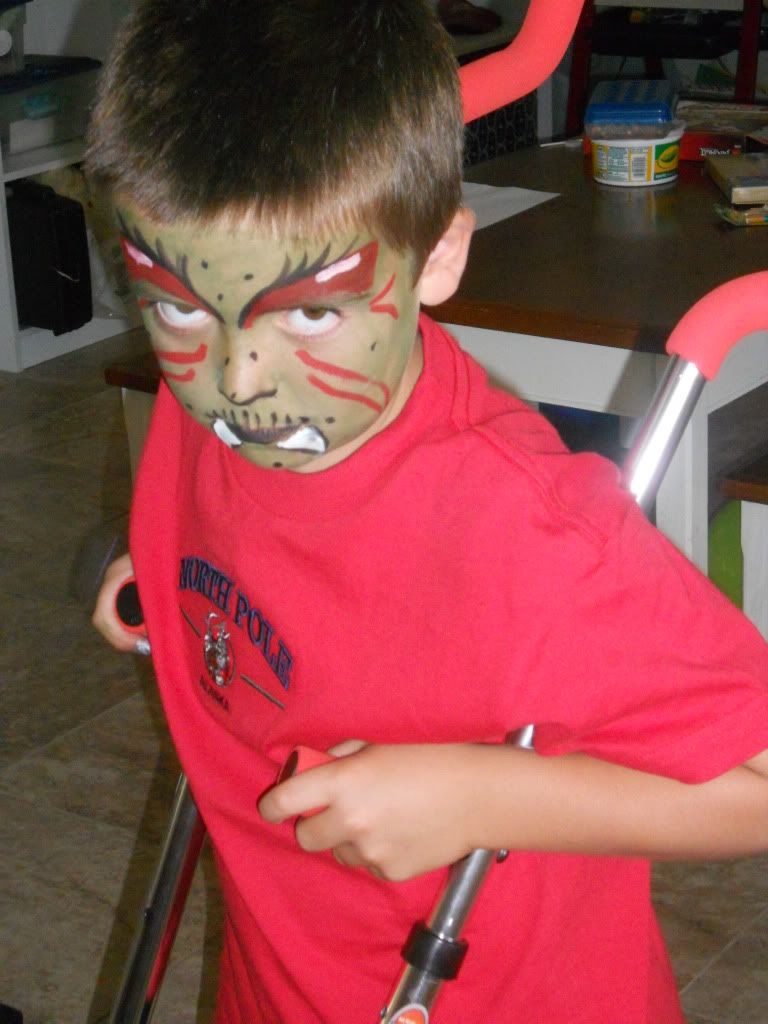 Look how we've grown!