Rand's Aunt Joanie is here this week, visiting from Minnesota. We always have lots of fun with Joanie because, well one, she is just fun, but she always spoils us severely. She travels a lot and always stays at Marriott's. Phoenix has a beautiful JW Marriott Resort that she stays at when she is here and over the weekend she booked a room for us for 2 nights, too. It was the most exhausting, fun weekend we have had in a long time. The big boys slept in her room and stayed up until who-knows-when watching movies. Rand and I had Easton and he was so much work during the day, I guarantee we got more sleep than those in the other room! We were tired!
We had a beautiful room overlooking the grounds behind the hotel which includes lots of water(!) and a great desert view and a golf course. The resort has several pools and water falls and a lazy river and a water slide.
We spent a lot of our time wrangling Easton in restaurants. Not his favorite place to be at the moment. He is busy and wiggly and not at all patient! He eats fast and then he is ready to go. Not exactly the resort lifestyle.
All in all, though, it was a great break from reality. We weren't far from home, but boy did it feel like it! :)
Thank you Aunt Joanie for such a fun weekend!
(entertaining Easton)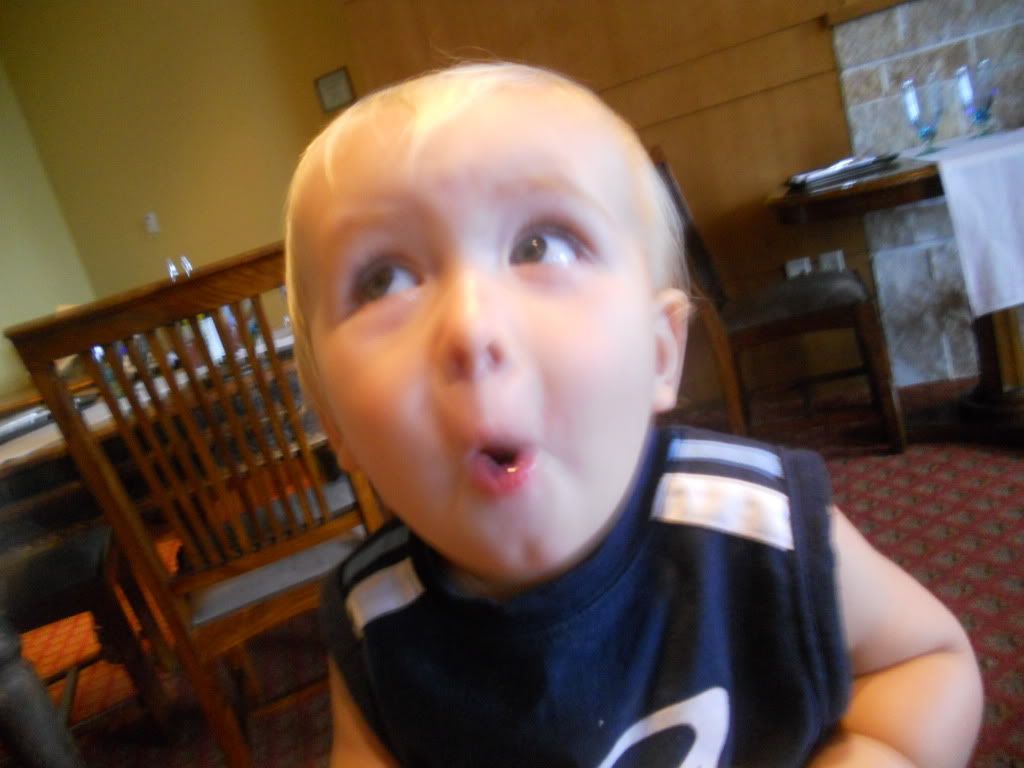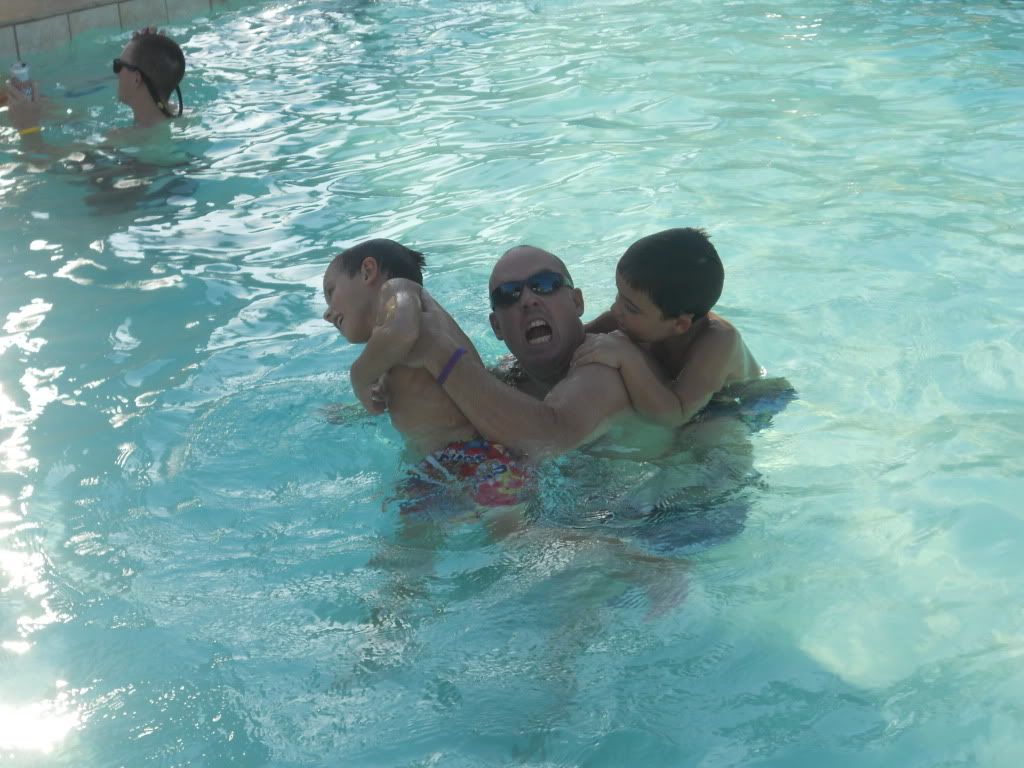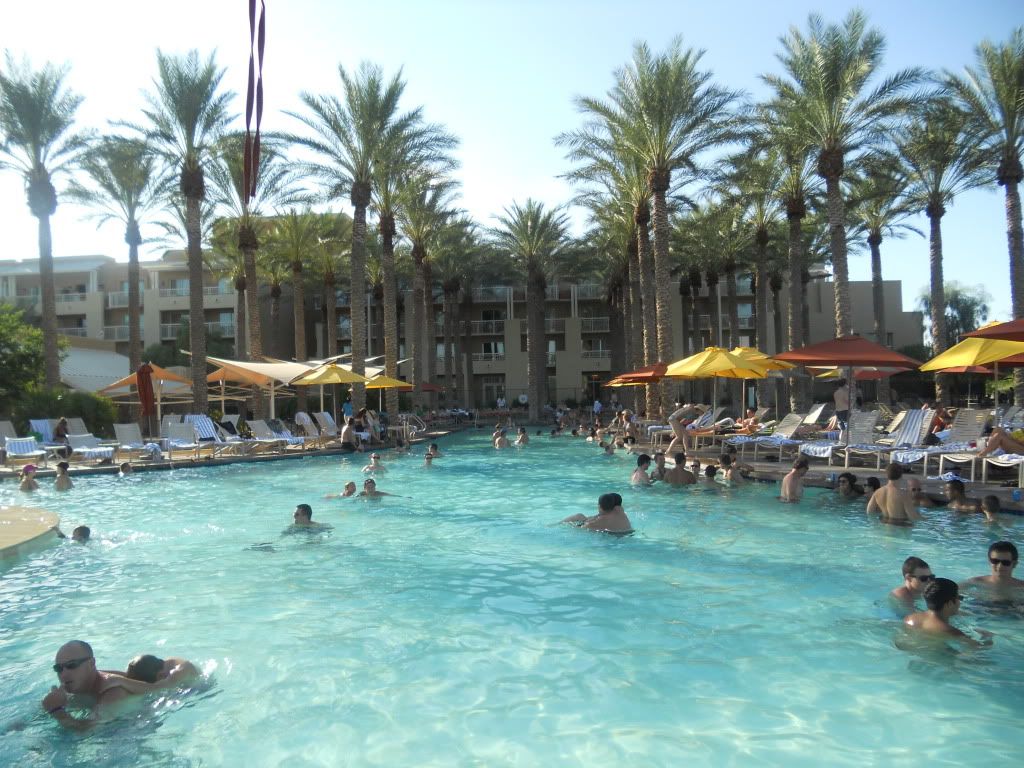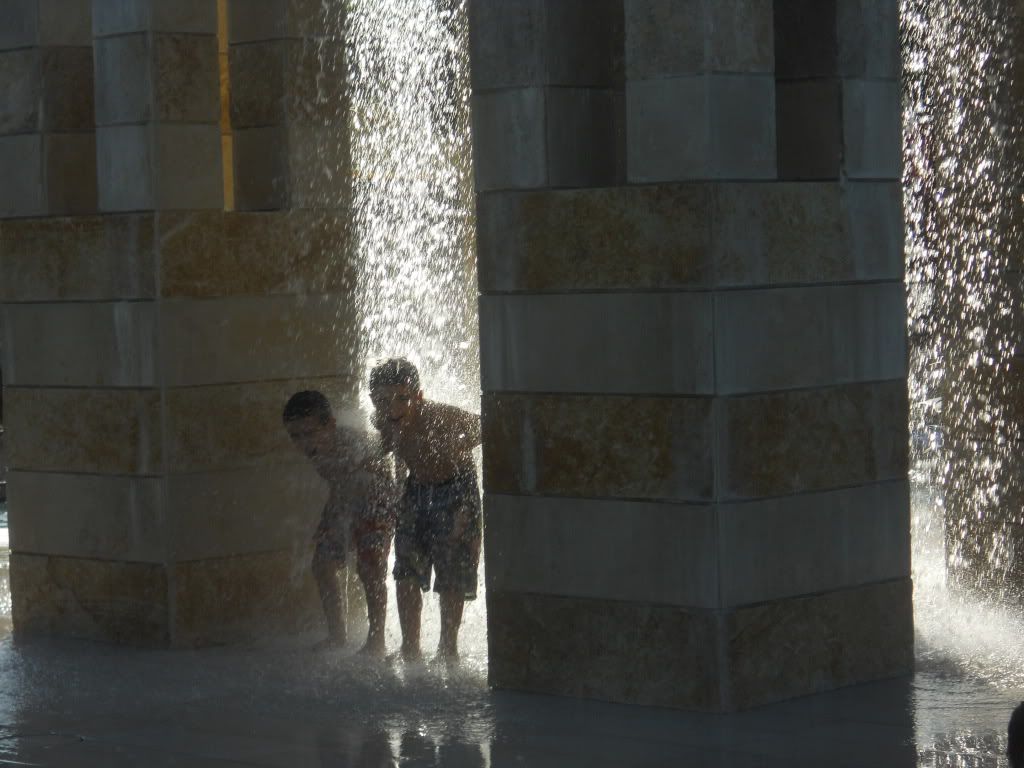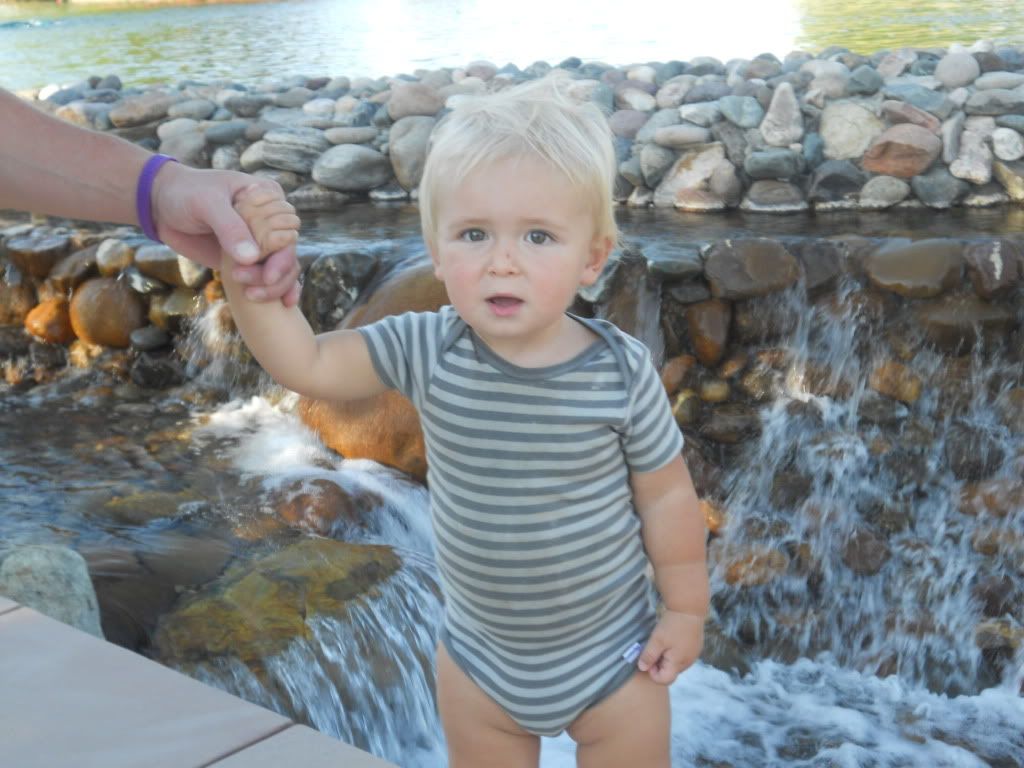 (these little guys are everywhere at the marriott)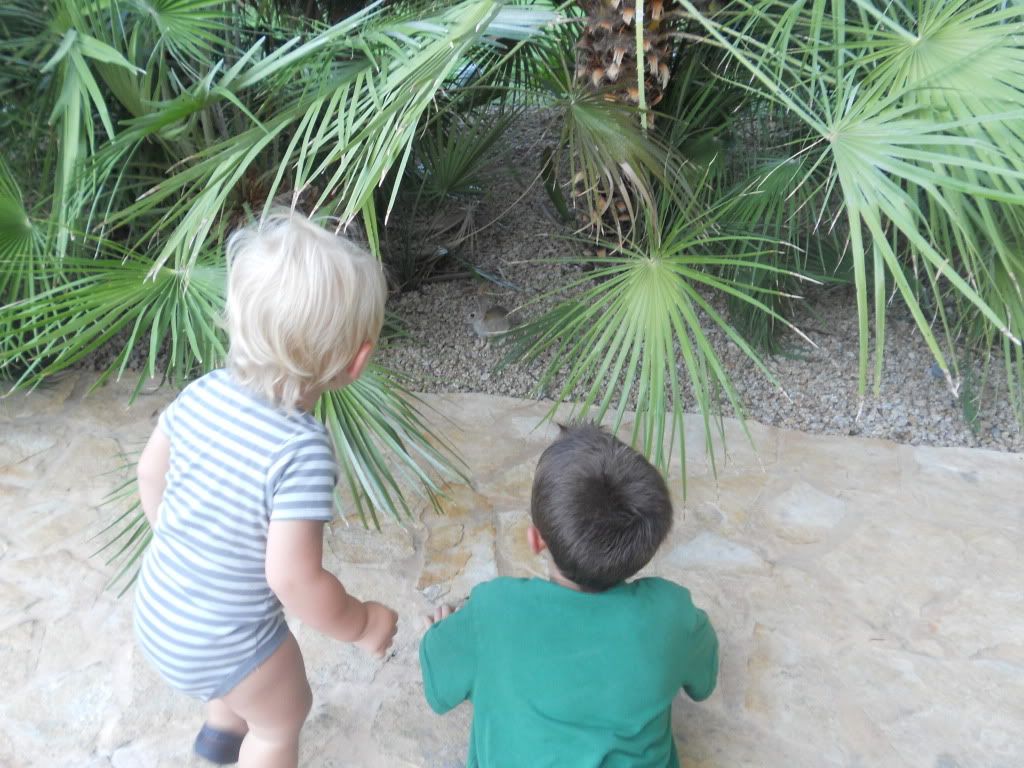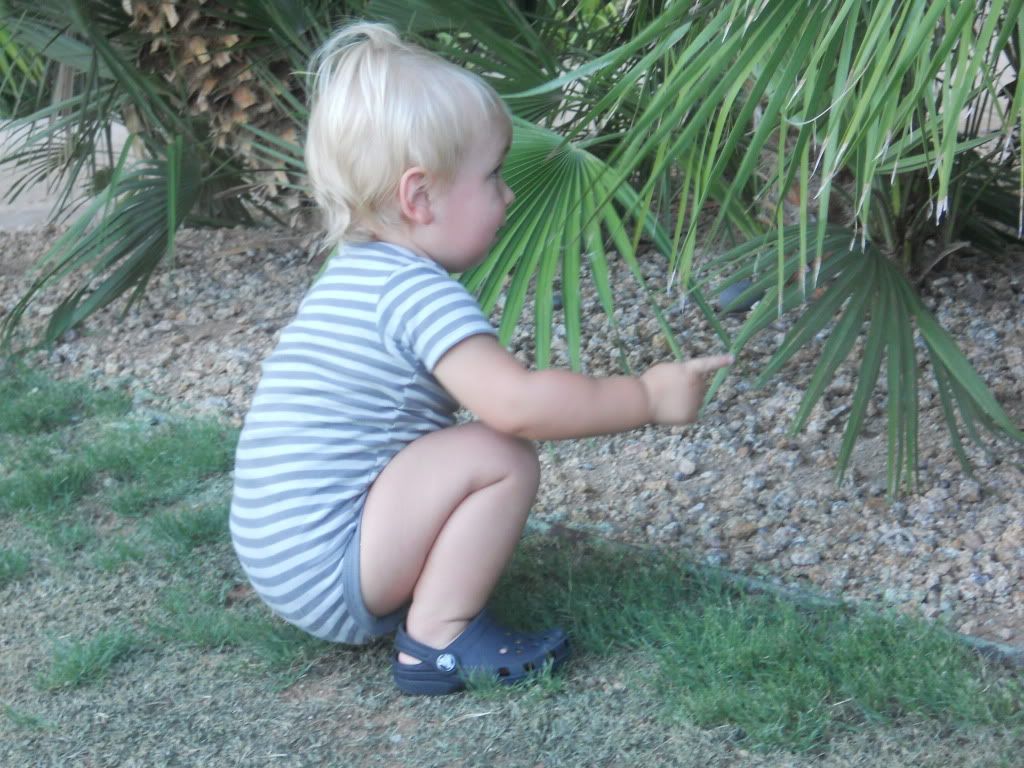 (ahhh, the view. surprise, surprise, another sunny day)
(3 happy boys)