School is here. Well, we haven't officially started, but we have the equipment for another full year.
This year Brendan and Wyatt are starting Intro. to World History (year one of two). We have some great books to get through this year.
I
love
getting all our new books. It's so fun. And then I start putting all my Instructors Guides and schedules into my giant binder and I start thinking, 'Oh my gosh. How am I going to do this?' Both the boys have quite a bit of work to do each day.
Here is a little sneak peek at school arriving.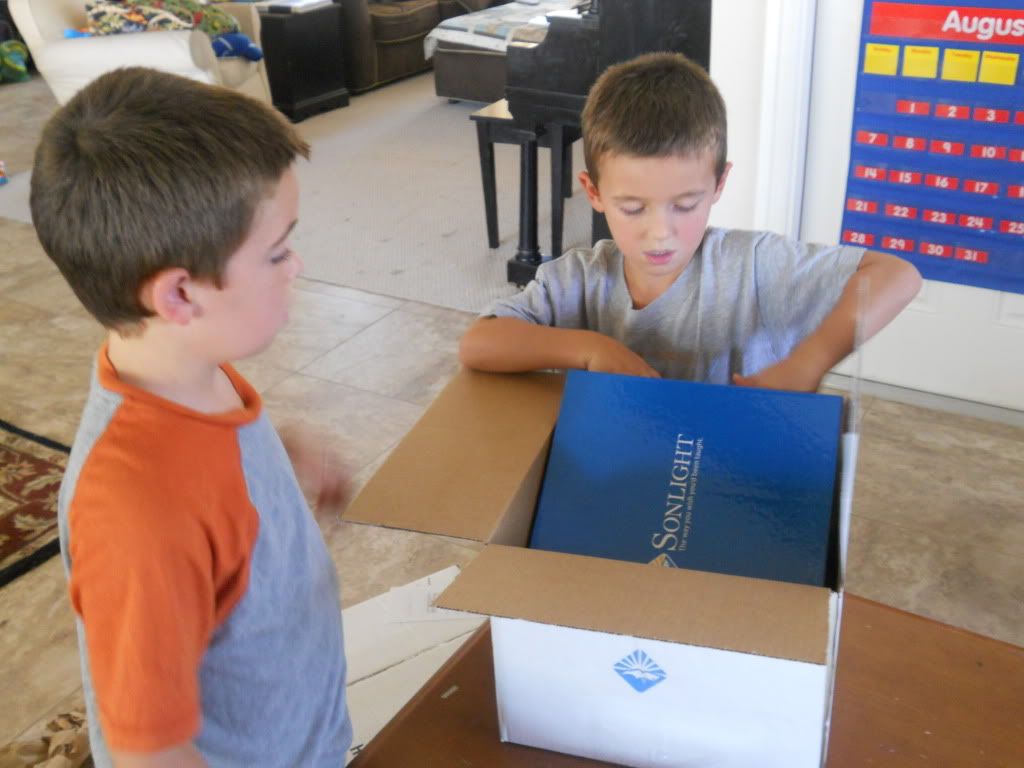 these are Brendan's grade 3 readers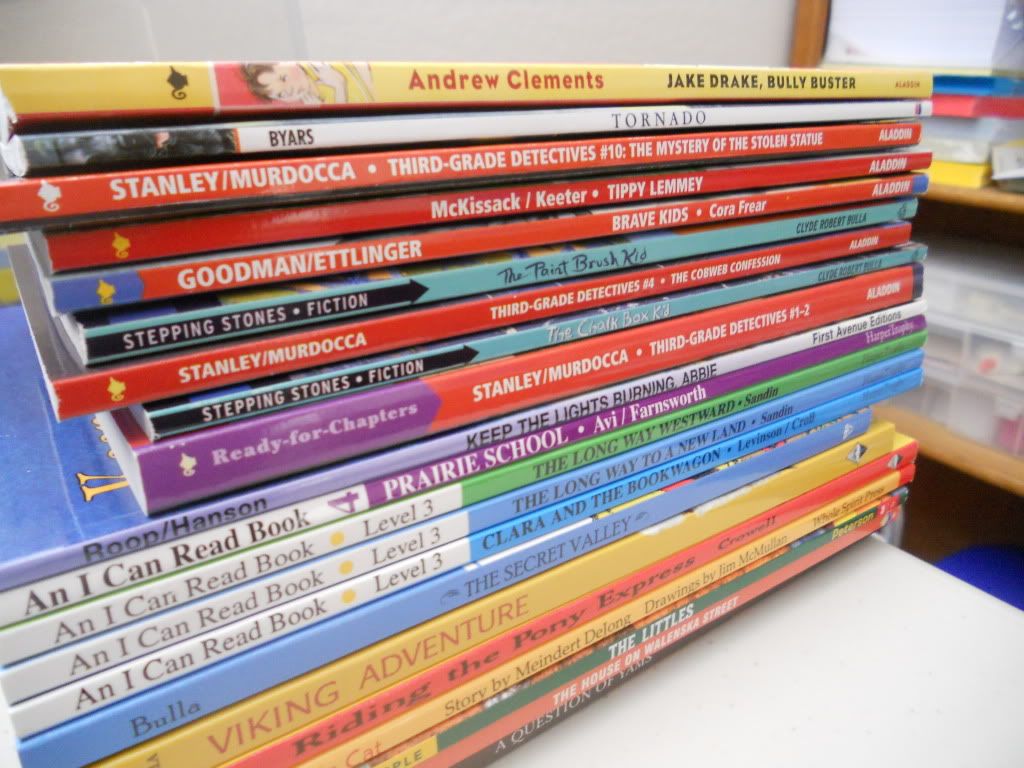 Here is history, geography, and read-alouds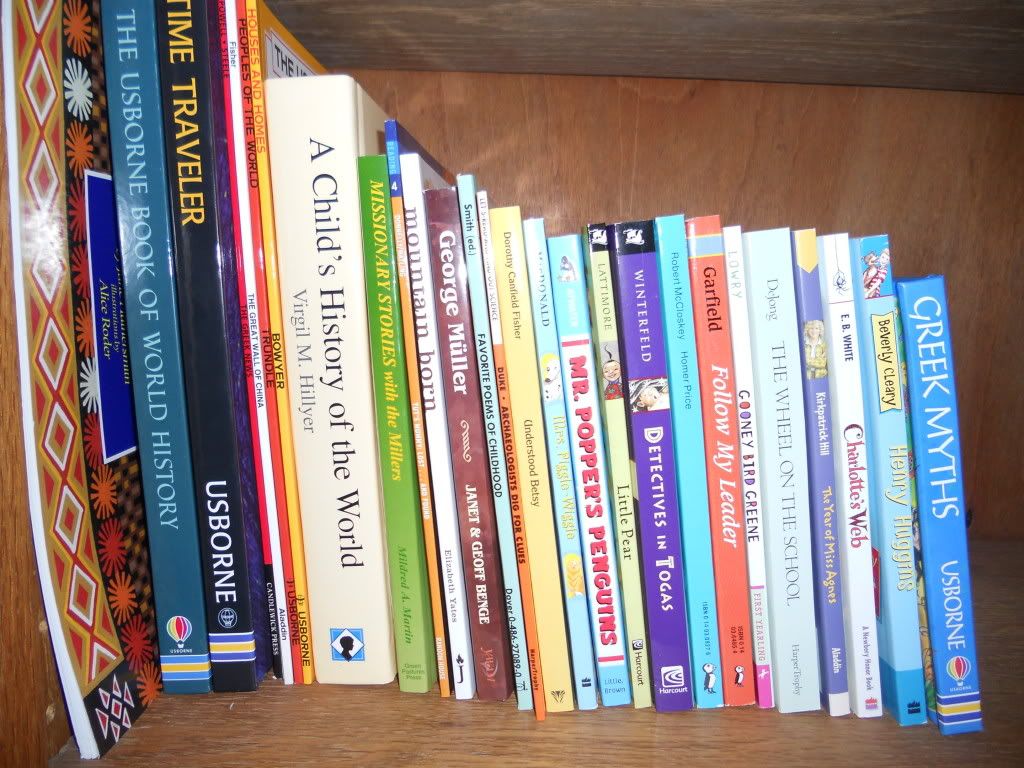 and here is my huge schedule
In that big ol' binder is our schedule for our Core (history, geography, read alouds) and then Brendan's language arts (spelling/phonics, readers, handwriting, vocabulary and creative expression), Wyatt's language arts (same) and our study guides for all that. Crazy. I have another binder for Science which we all do together and the boys each have their own maths. We got an art elective this year, too, which we are all really excited about.
I just need some school supplies and a little more organization and perhaps another school room re-vamp and then we are off. Grades 1 and 3...here we come!