We got our pumpkins a little early this year. It's still 100 degrees here. I've been trying to put off carving them because they don't have a chance of surviving once we cut into them and leave them outside. But you know little boys.....they can hardly wait. Every. Single. Day. "Can we do pumpkins? How 'bout tonight? How about I get the pumpkins ready?" Every day. Last night we had an early-ish dinner and Rand hadn't gotten a call yet so we just went for it. We will light them every night this week and see how long they last. I have no hope of them still being around by Halloween, but whatever. Last year we didn't even get pumpkins. It was our first year skipping the tradition and I felt so bad that an early destruction of the poor things really isn't that big a deal.
For the record, Easton wouldn't touch the goo (he has a spoon in the one picture). He thought the whole thing was a little weird and kind of scary. He's not a fan of the dark so he wasn't even that impressed when we went out into our really dark front yard and lit them. But he also only had one nap and it was bedtime for him and so I'm blaming that!
see? doesn't he look tired?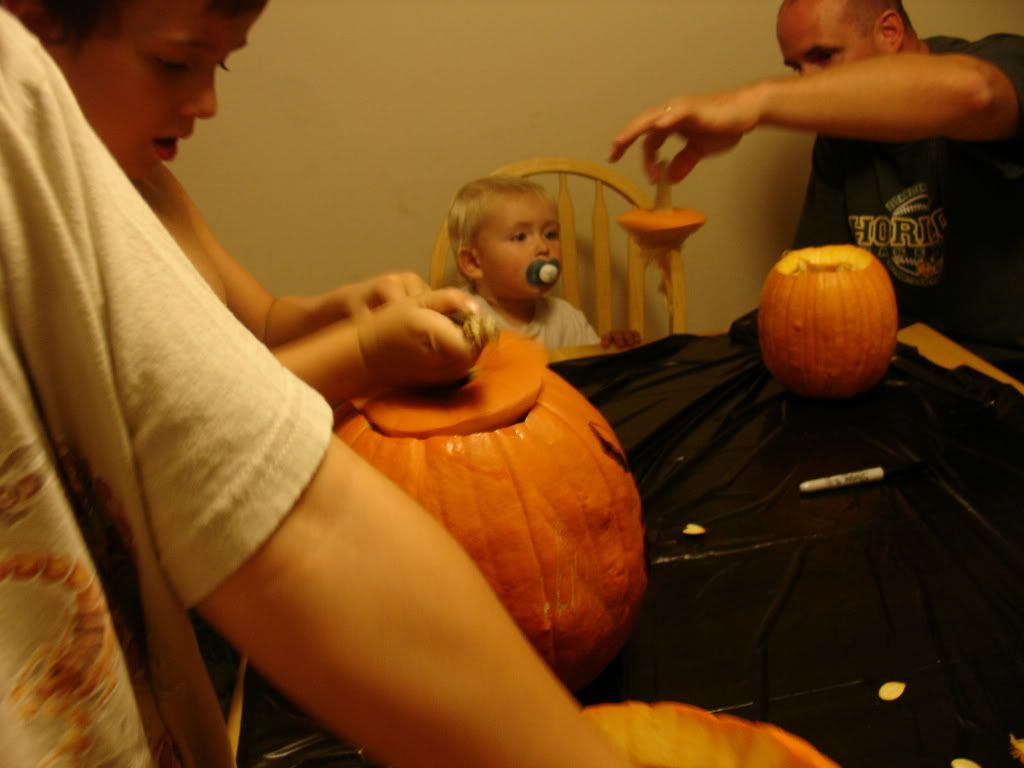 now he's getting further away from it. :)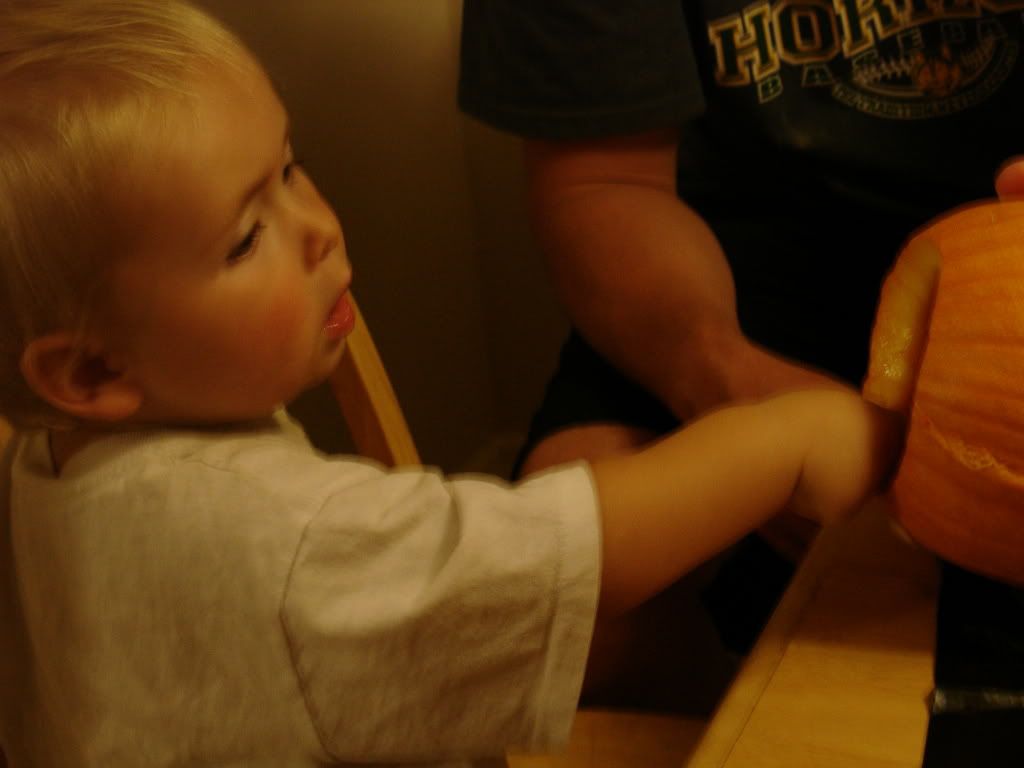 Brendan's, Wyatt's, and Easton's (next year 4?)