You'd think with all this knitting (and crocheting) I'm doing I might have all this extra time or something. I SO don't. I do not have time to be doing these things. It's down right miraculous that I have actually completed any of it. Believe me, there is a lot NOT done at my house. I wonder when I will start to feel like I have things back under control? Hmmmm.
Well, anyway, I have been having fun knitting up quick little, cute things for this little girl to wear.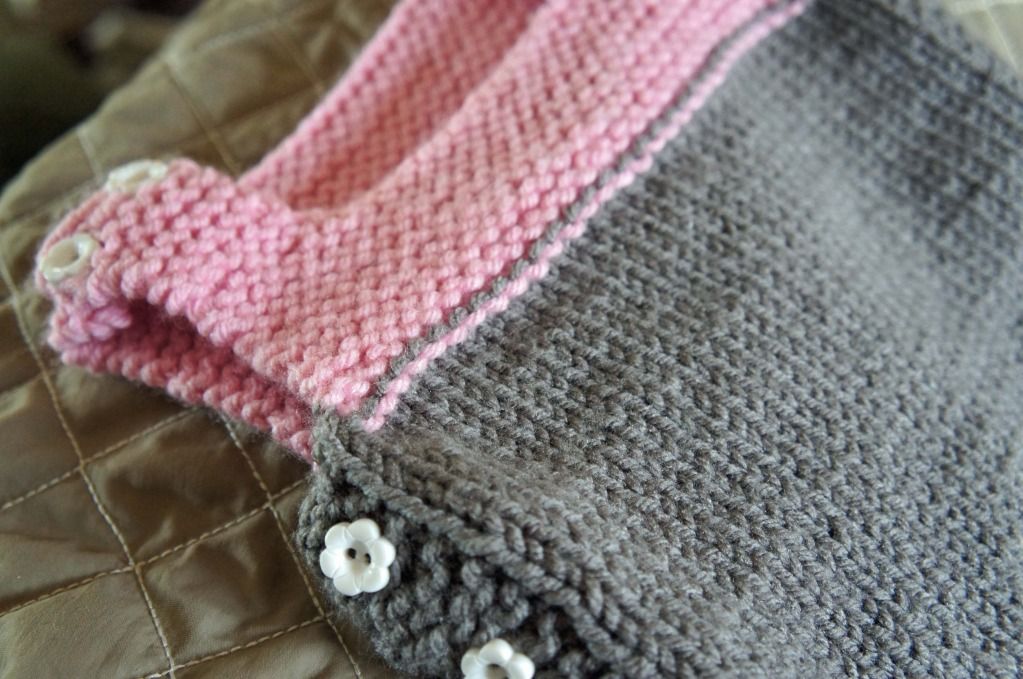 I did a repeat of the little
ladybug vest
, because that one just wasn't the right colors and she didn't really have anything to wear it with. Plus she outgrew it in about a week. This one is a little girlier and it is a good one or two sizes bigger. AND she has a cute matching hat to wear with it. Best thing about these two projects: Easy, Fast, Cute and Cheap.
Why don't I knit more often?
You can find these patterns on
my ravelry site
if you have an account there.