We went with my Dad the other day (when he got home from his Kansas trip) to get him a Christmas tree. It seemed rather late and we just went to a lot in the middle of the day, but we got a great little tree. The boys had a blast picking it out, taking most of the pictures and helping saw off the trunk. The weather here has been so good. Not too much rain. Cold and chilly and very wintery (minus snow).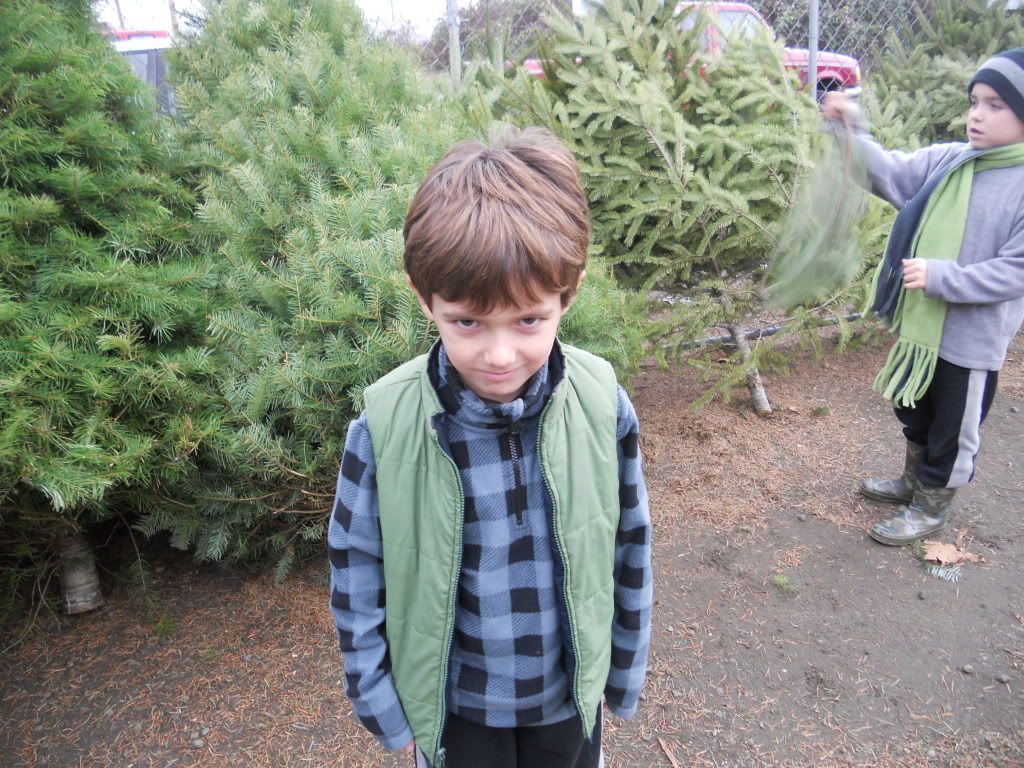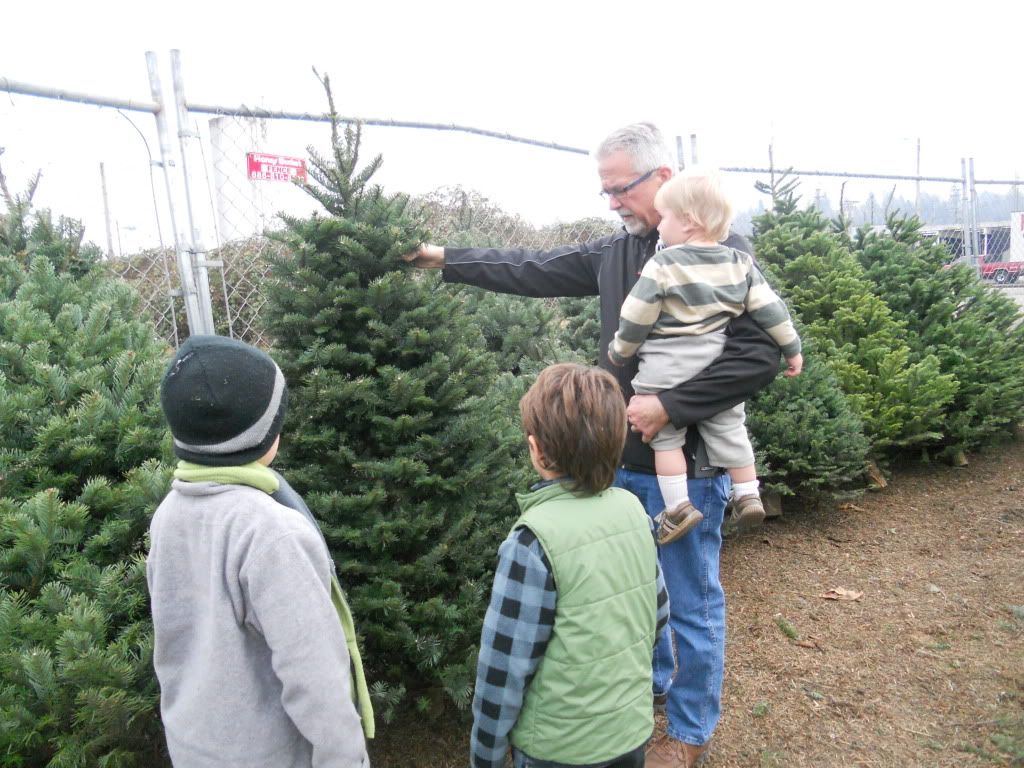 look. someone took a picture of my belly.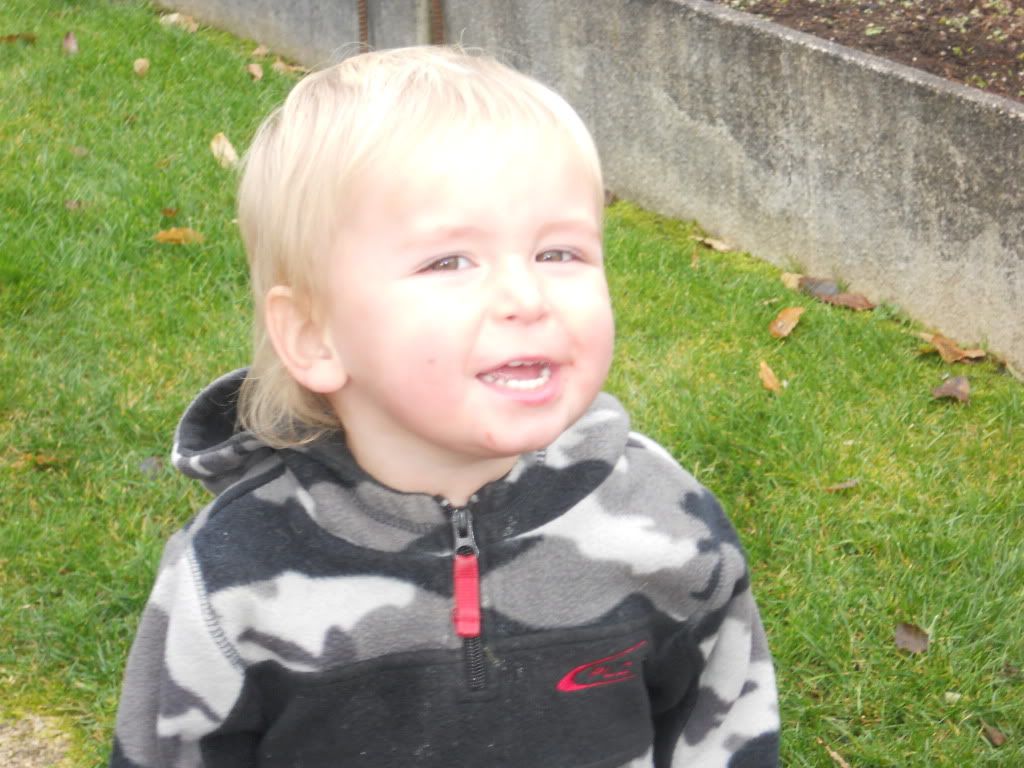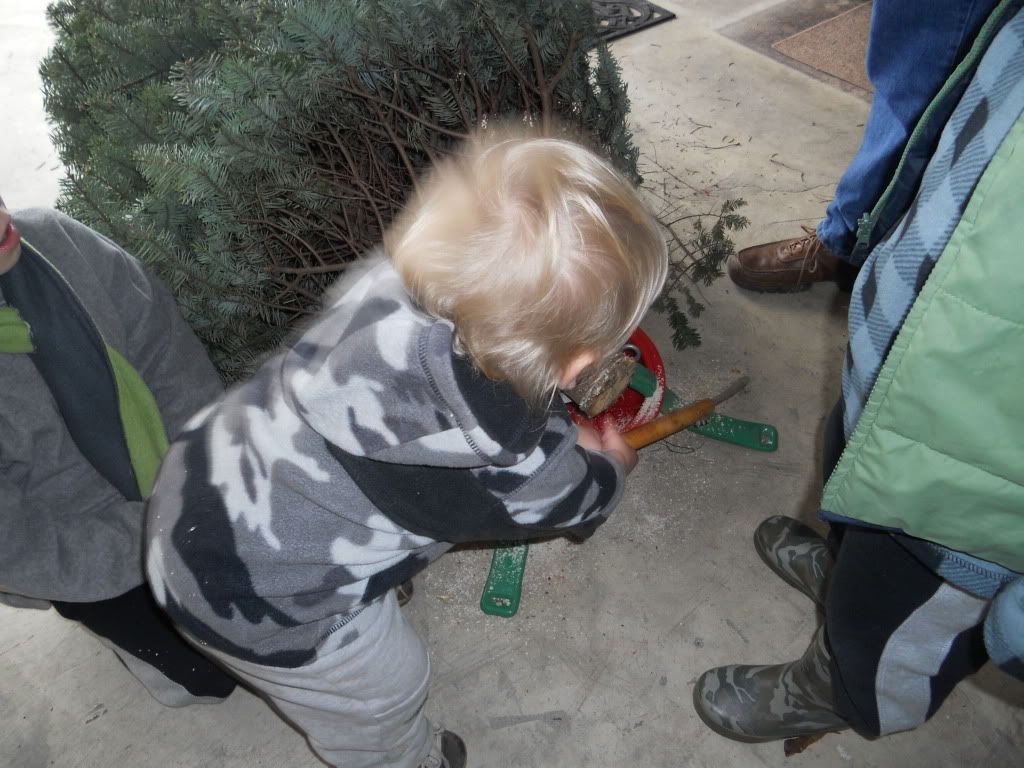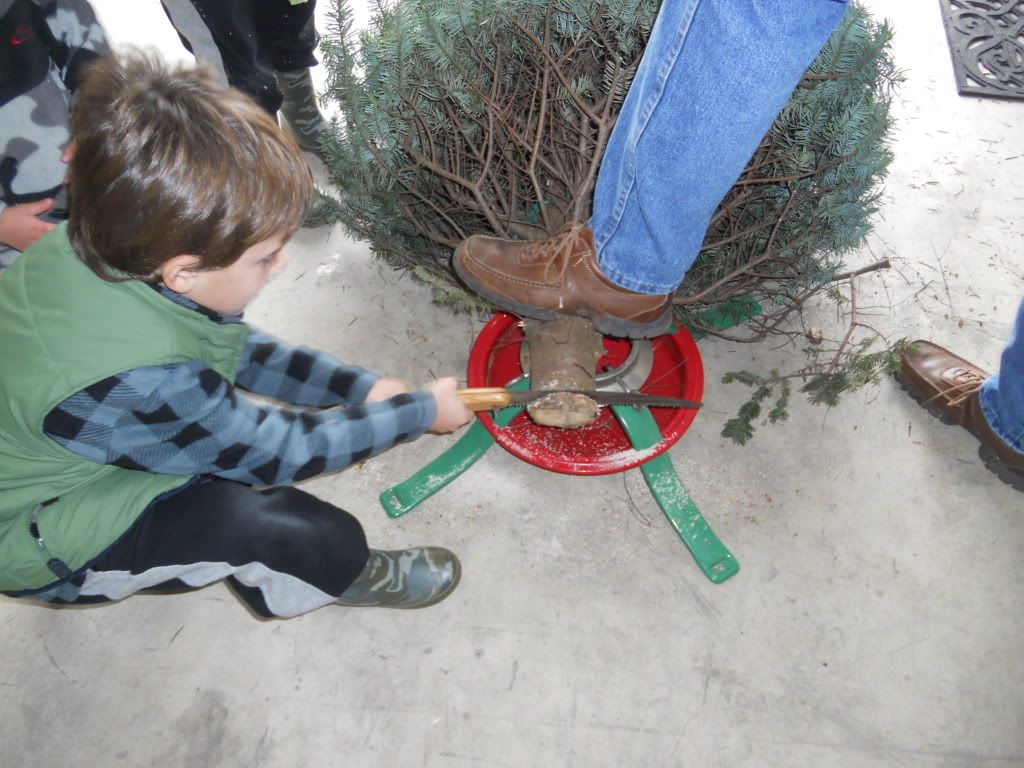 And by the end of it, it was nap time and there is no picture of the finished product. But it's a good one. There is even a body-less nutcracker head on this tree. Classic Dad.