This year was different from any year before it. Many of us weren't together. We did, however, have a very wonderful, blessed Christmas with those we were with.
We spent Christmas Eve morning at our house. Me, mostly making sugar cookies. The boys, mostly adventuring outside. It was lovely weather and a perfect day. We packed it up early afternoon and headed to Shelton and visited with my aunt and cousin for a bit. Then we headed to my Dad's where we met up with my brother, Jordan and my sister, Joanna and her husband, Jon. My Dad cooked a fantastic, super delicious meal of ham and our traditional clam chowder (best clam chowder I may have ever had if I do say so....). He's quite a good cook. There were a few presents and Rand and I got the kids out of the house and walked around looking at Christmas lights. Then a few of us played a game and we headed home before Easton could completely melt down. It was grande (despite missing lots of people).
This morning Rand and I did a big breakfast and presents with the kids and then church. My Dad and brother came over in the afternoon and happen to still be here, watching movies with us. :) We had a yummy dinner and a Jesus birthday cake for dessert. It's always a little sad when Christmas is over. Another season marked and passed. But I tell ya, I'm really looking forward to January and lots of new things. :)
Lots of pics for those we missed....
We did the first batch together. Christmas trees and they were good!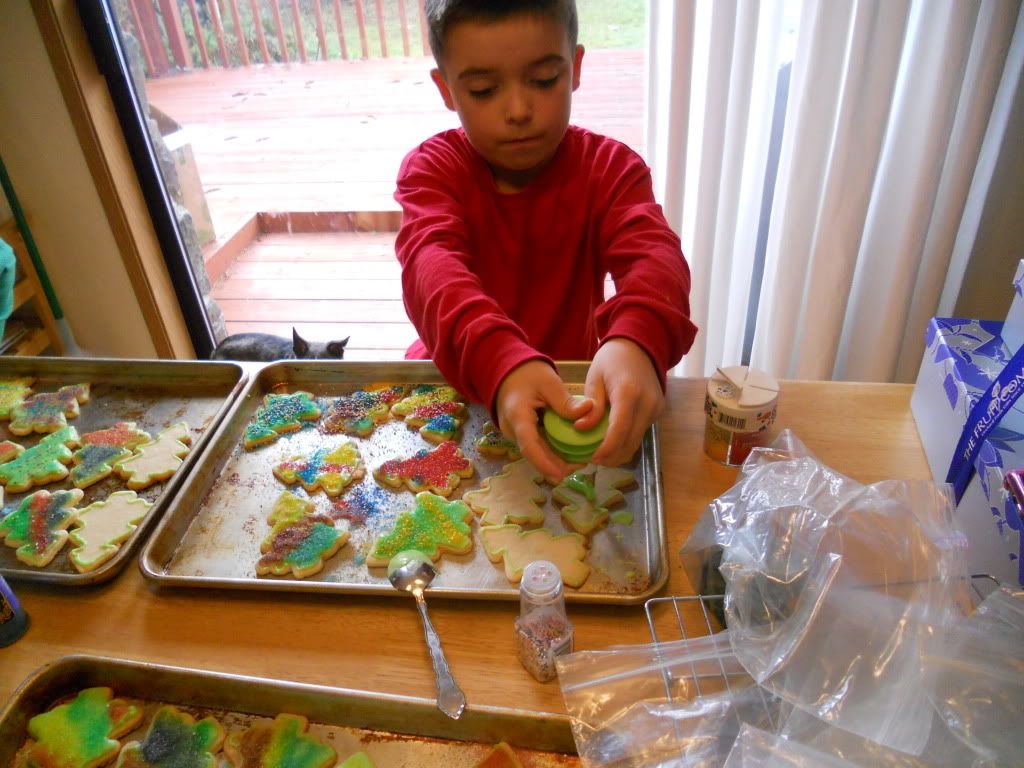 The second batch was all me. (Why do I torture myself by making sugar cookies?? They are so much work! But they are cute!)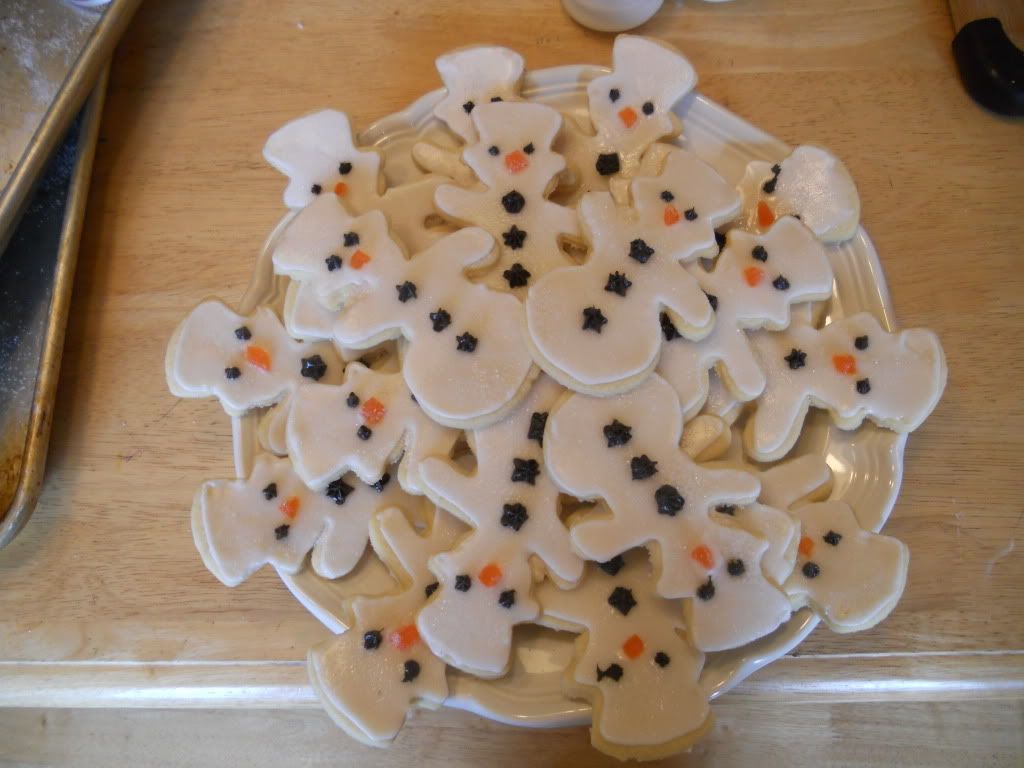 Christmas jammies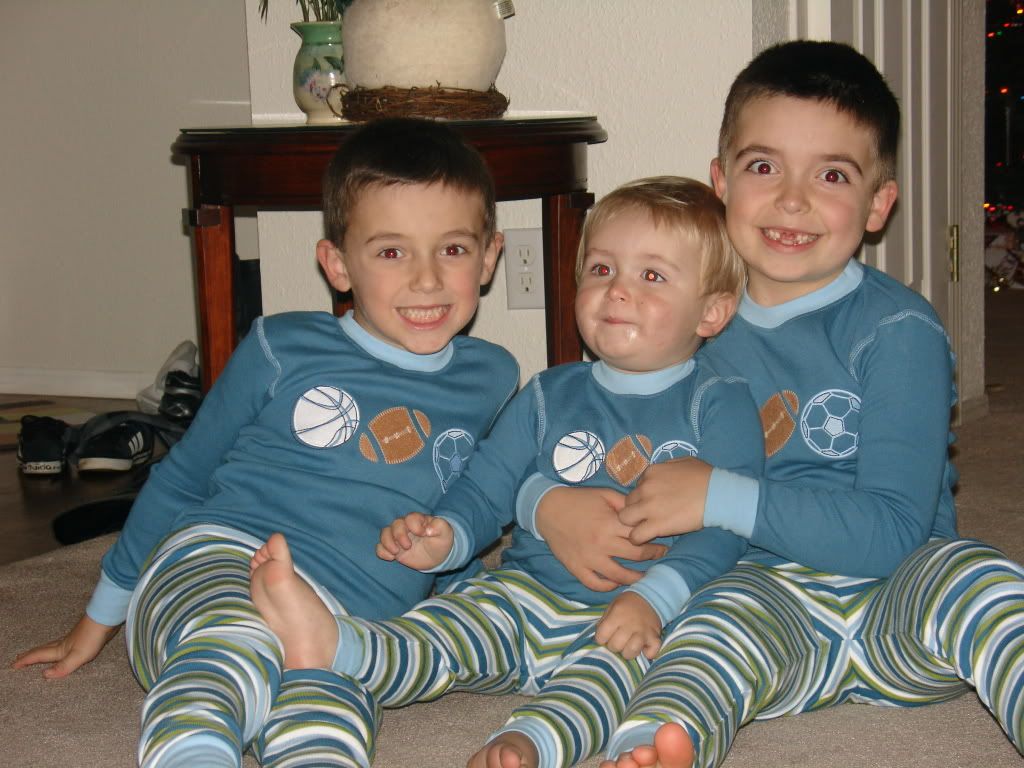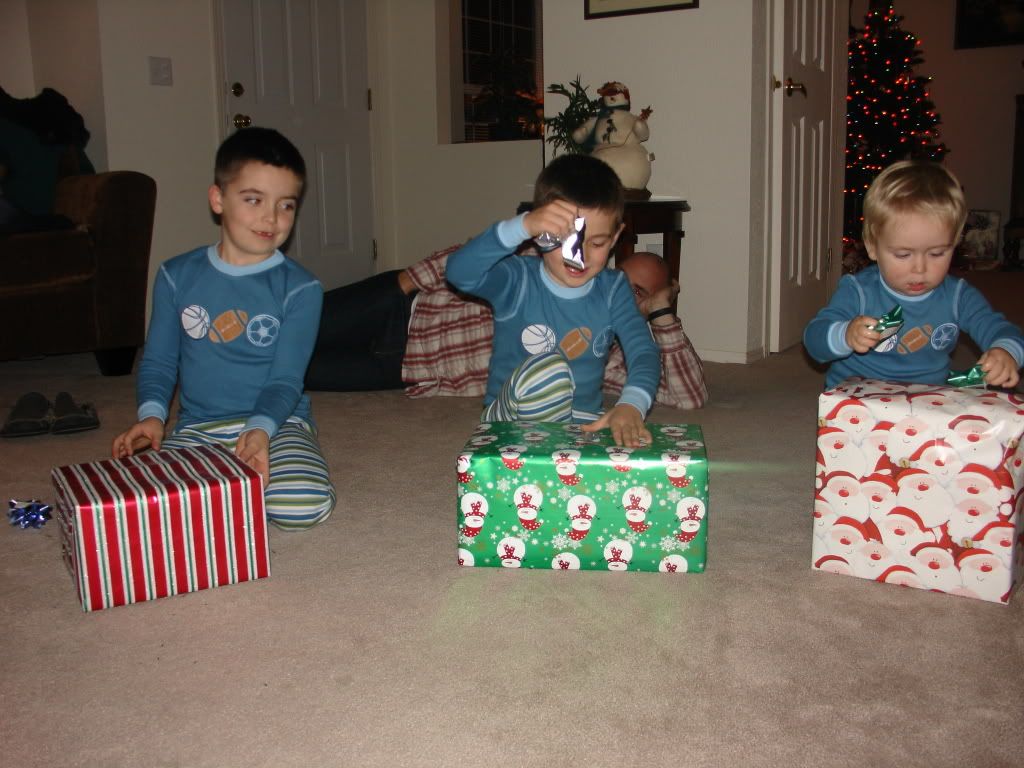 I just love these Christmas faces!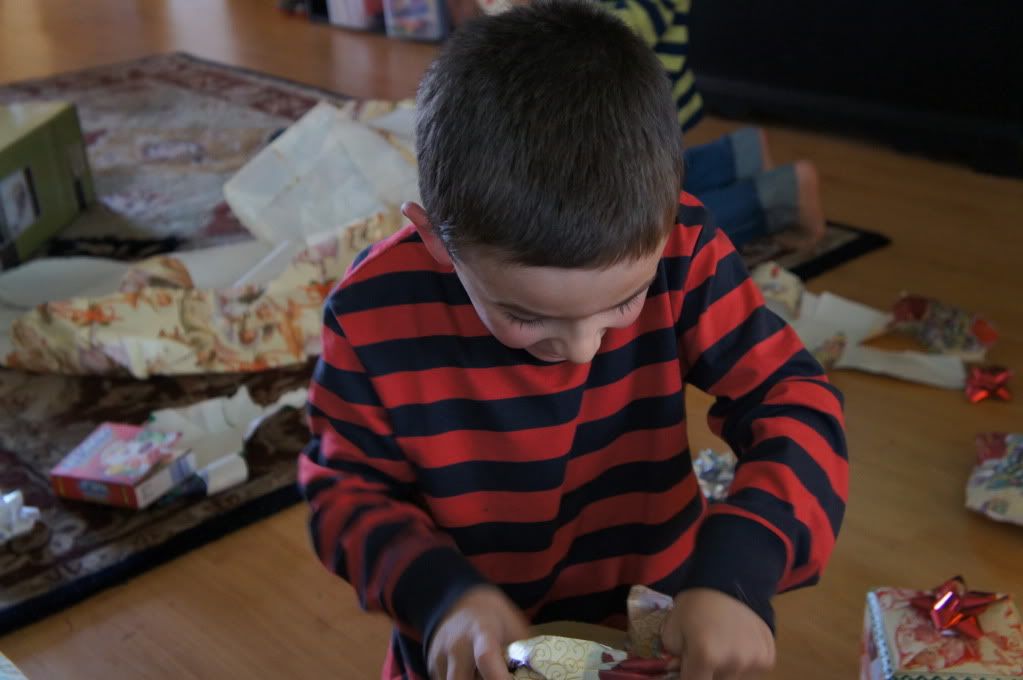 Got what he wanted!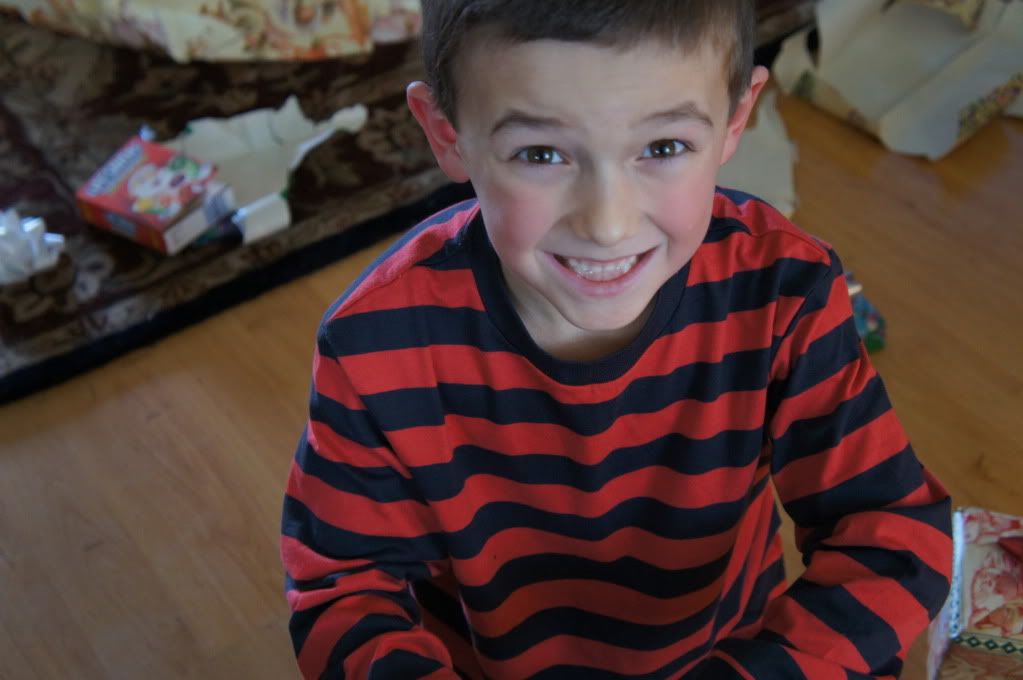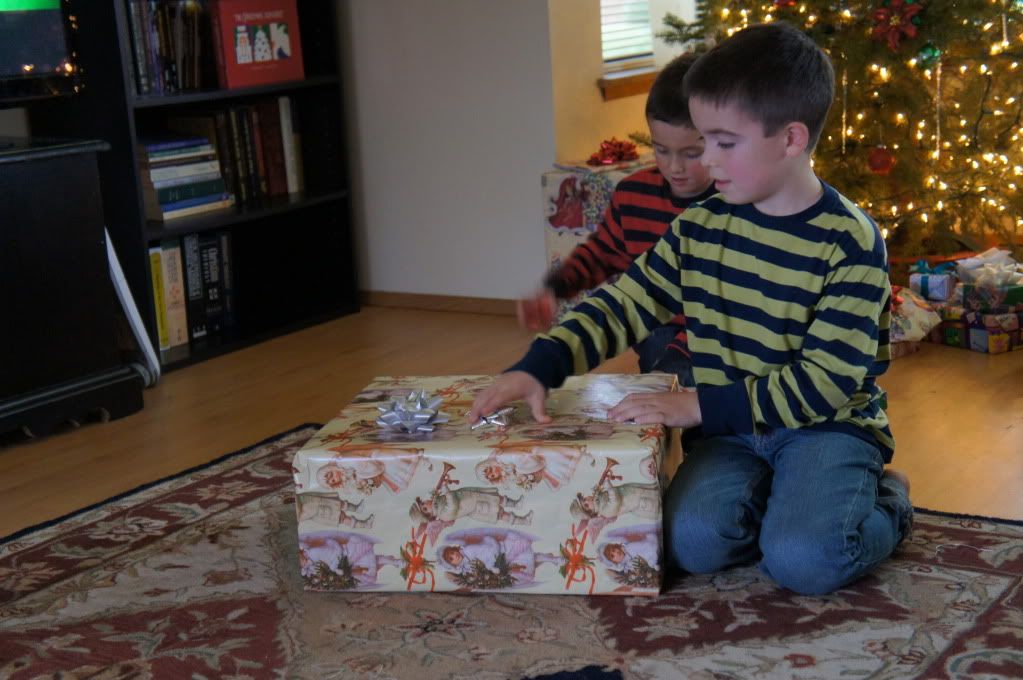 Got what he wanted, too! :)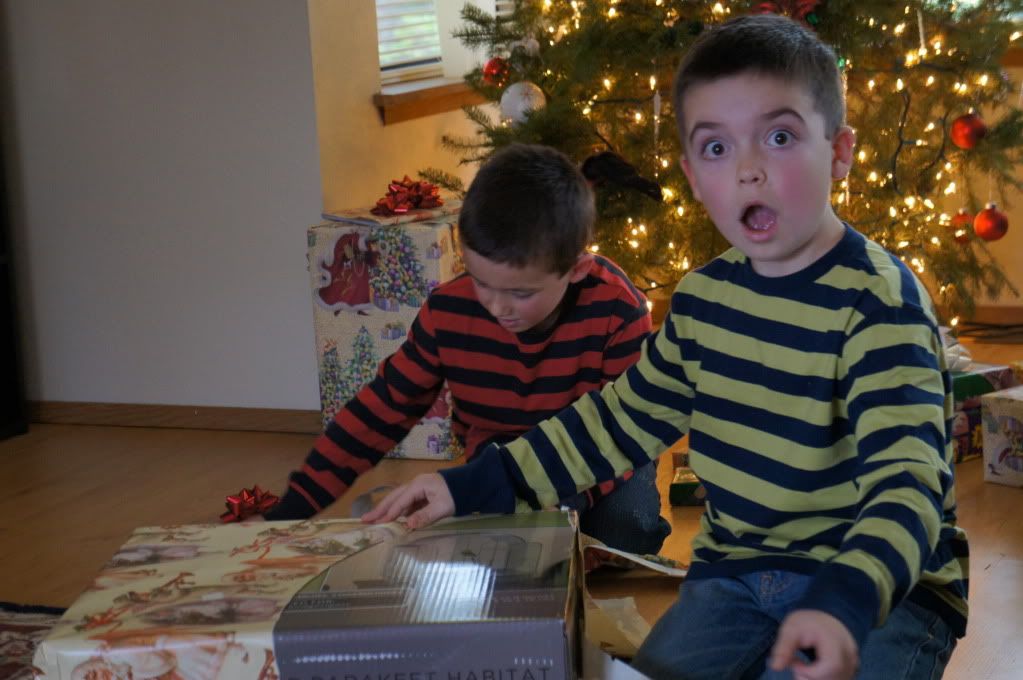 They were pretty happy about these too.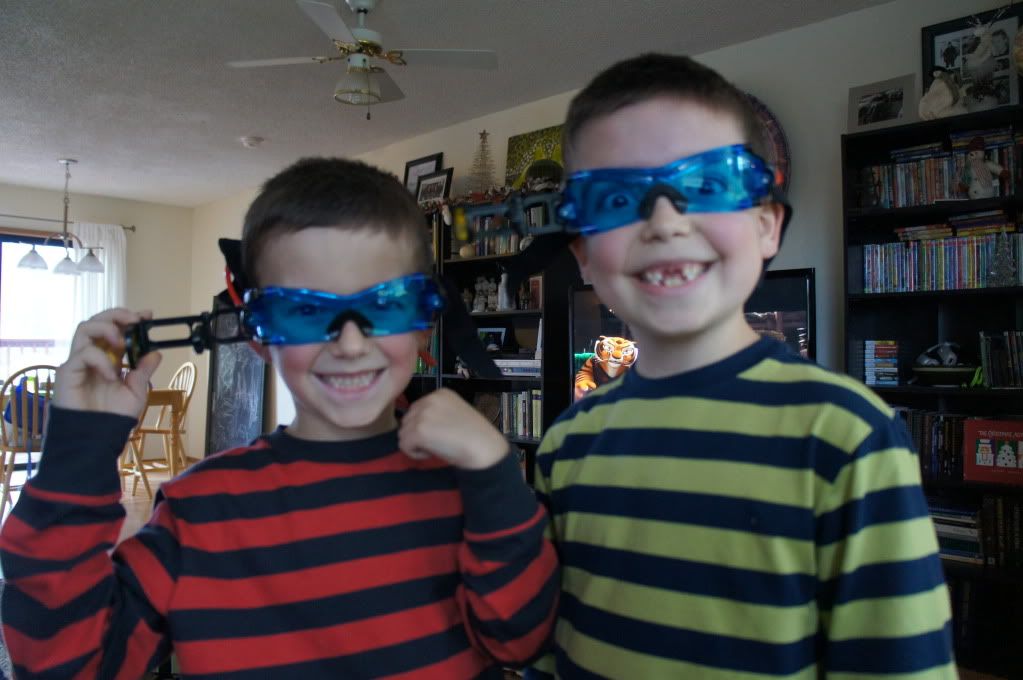 Glad this guy was here with us.
For God so loved the world, He sent His one and only Son.....