We are nearly, completely unpacked and just about organized. We're squeezing into a much smaller place so we are having to get creative. Luckily we have a huge garage! It has been a looong week of moving in here and we just got Internet today (the worst experience with all that that we've ever had in all our moving and Internet-setting-up history). But now it's here and we are still here (it really feels like you drop off the planet when you don't have Internet). And we live in Washington....and we still can't believe it. Perhaps we go through this every time, but we just keep saying, "I can't believe we live here. How did this happen?" And then we relive all the recent events. Just our processing I suppose.
Our new house is awesome. AWESOME. We really, really love it. It's small, but fitting us surprisingly well and the location and setting is literally unbelievable. The weather has been really nice. Freezing cold, but dry and even sunny a few times! :) We have taken unpacking breaks to explore the woods and paths and streams and ponds and there is much more to see and discover...especially as the seasons start changing in a few months. We see deer and raccoons pretty much every time we drive down our long driveway. I can only imagine how this place will come to life in the spring!
There's not a lot of pictures to show for the last 3+ weeks that we have been here and the ones I have aren't so good, but I will post them anyway...especially for a Grandma and Grandpa and a few other long-distant friends and family who would take just about anything off my camera card. :)
The best kids around
new gloves for cold weather!
and boots! we live in the woods!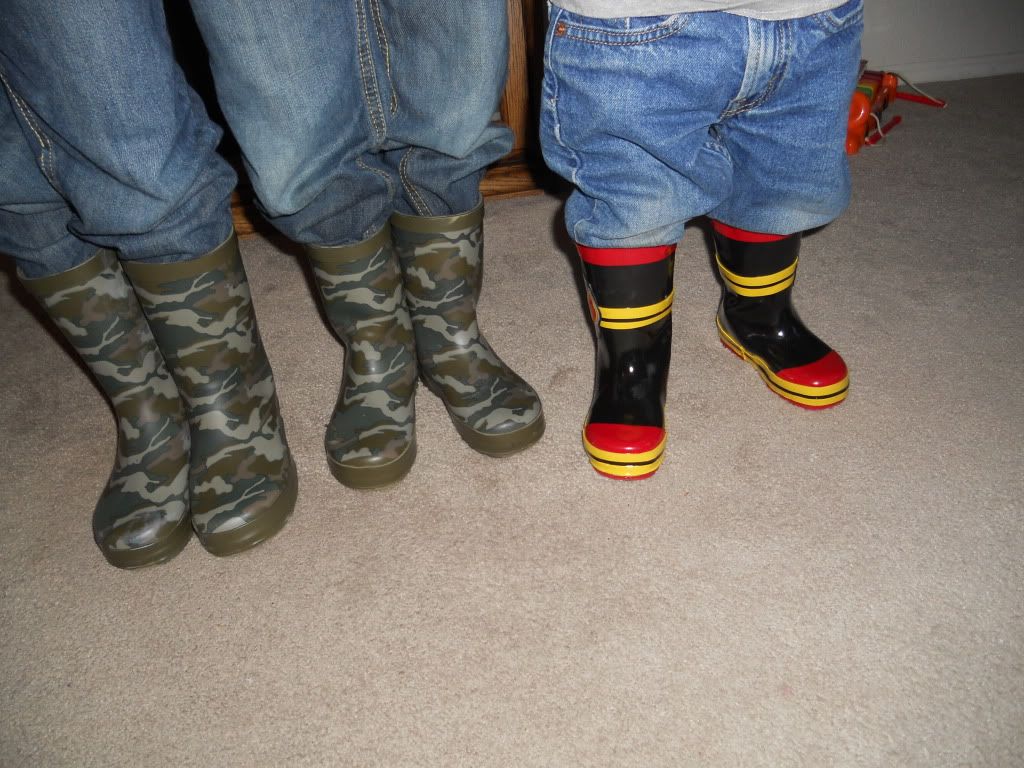 We had to get a Christmas tree right away because the boys were going to have a cow if we didn't!
Easton just watched and pointed while the boys put it up. Brendan and Wyatt pretty much did everything, even stringing the lights! :)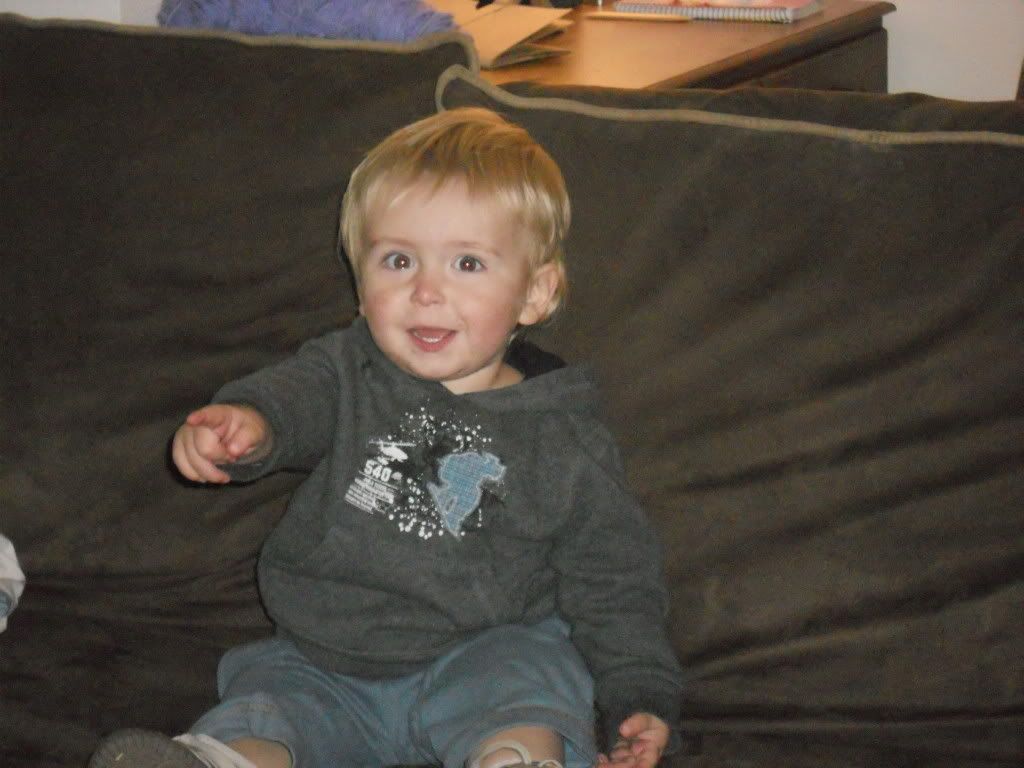 Here's a sneak peek at our new house. This is the side of the house. That door leads into the garage and the garage is just out of the frame to the left. The front of the house is around to the right.
More coming soon.....