I've been really on a bread kick. Sad thing is, I'm not even eating it (well I'm trying not to). But, I have a whole houseful who are! When
Rachel
was here, I was making my weekly
2 loaves of bread
(the same ones she makes too) and I was asking her if she has ever been able to make a really crusty artisan style french bread. She said nope and that was that.
Well a couple days ago she sent me a text and said she found a recipe and it was easier than easy and I have to try it. And I did and it was perfect and I may never buy artisan french bread again!
This recipe came from
The Merlin Menu.
It was seriously so easy. It just required a little thinking ahead (like the night before) but was simple to throw together in the middle of cleaning up dinner and then making pancakes the next day! I followed the recipe exactly this time, but am definitely going to try making a whole grain version, and an herb version, and a garlic version, and....?
Mixed the ingredients (4 total) in a bowl the night before.
This is what it looked like in the morning.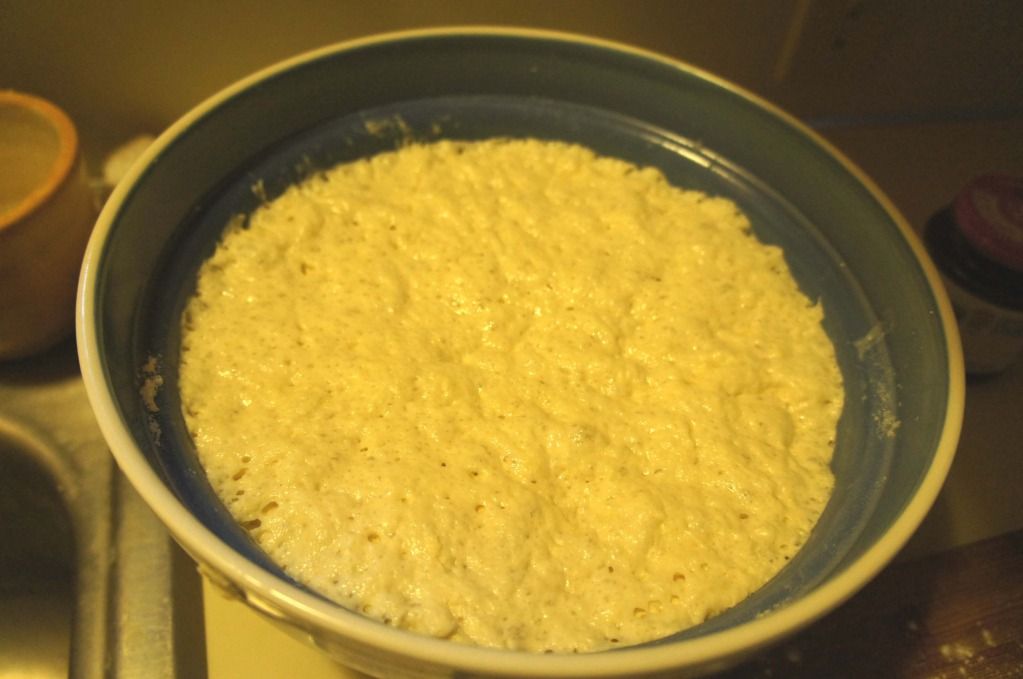 Scooped it out onto a floured bread board and formed a ball (no kneading)
After letting it rise for an hour on parchment paper I plopped it into a preheated dutch oven.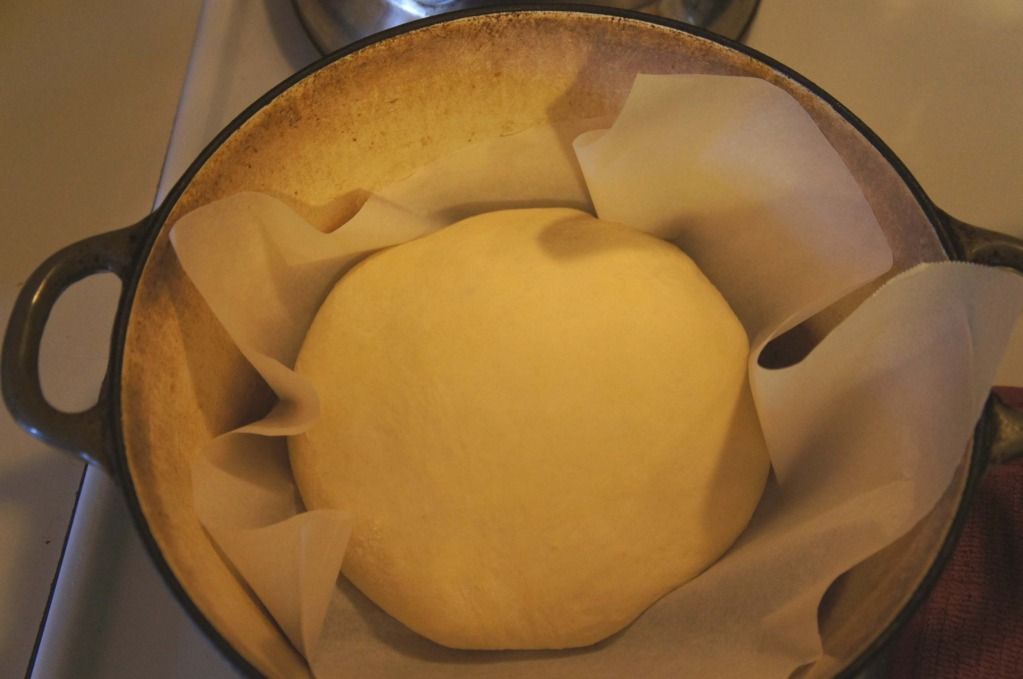 Put the lid on and baked for 20 mins, then removed the lid for the last 15 and this is what came out!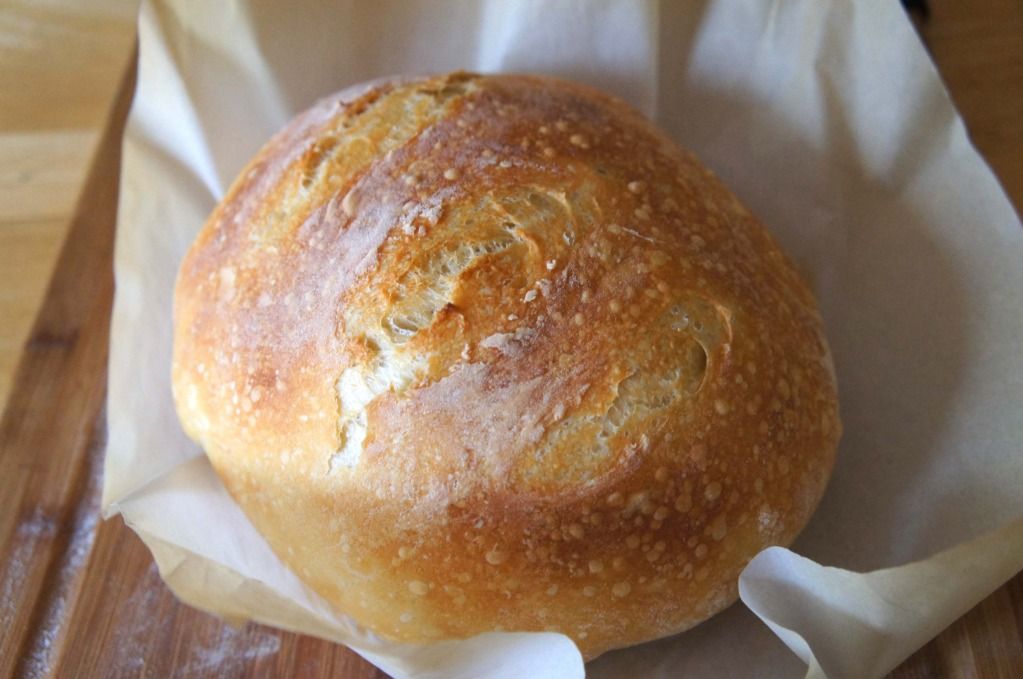 Fall is coming. You are going to want some of this with your first bowl of soup!
It turned out so perfect!