Brendan is so fun to watch grow up. He is passionate and brave. He is very much like his dad, personality wise. He is logical and oh so literal and he corrects me on my grammar when I am trying to make a point....which is maddening! He is smart and determined and very helpful.
He is still very much into dogs. He loves dogs and he knows more about them than I thought any little boy could! His favorite dog is a Husky. As fate would have it, University of Washington, in Seattle, happens to have a Husky for its mascot, so it isn't that hard to find some Husky stuff for a kids birthday. He said to me tonight, "I am so thankful for all my dog stuff I got for my birthday." I love how easy it is to please kids this age.
For his birthday yesterday he had a few of his buddies over for a camp out. We had pizza and ice cream cake and then a campfire and sleeping in the tent. All 5 boys slept all night in the tent without an adult and believe it or not, no one came into the house until 6:30 the next morning. That's being 9 for ya! We had family over for dinner tonight and he got a blackberry pie (from me) AND a cheesecake (from Nana). He's one lucky kid! I think this was the first birthday without regular cake.

I thought about fixing up this picture, but I love how the berries in his teeth and the berry juice on his lip tells its own story!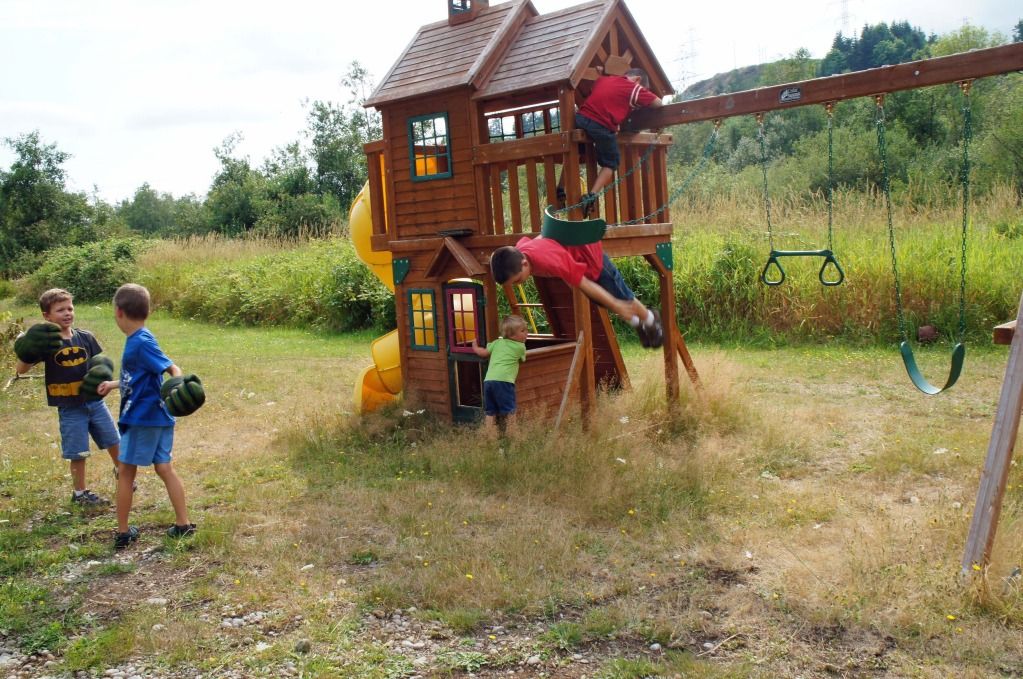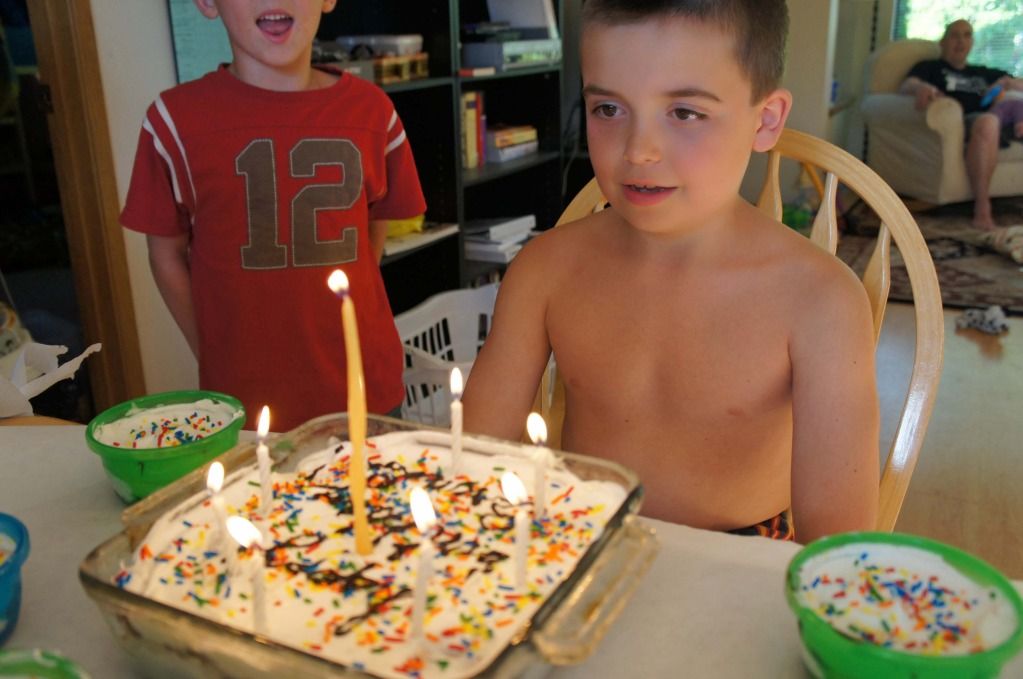 I just love Easton in this picture. :)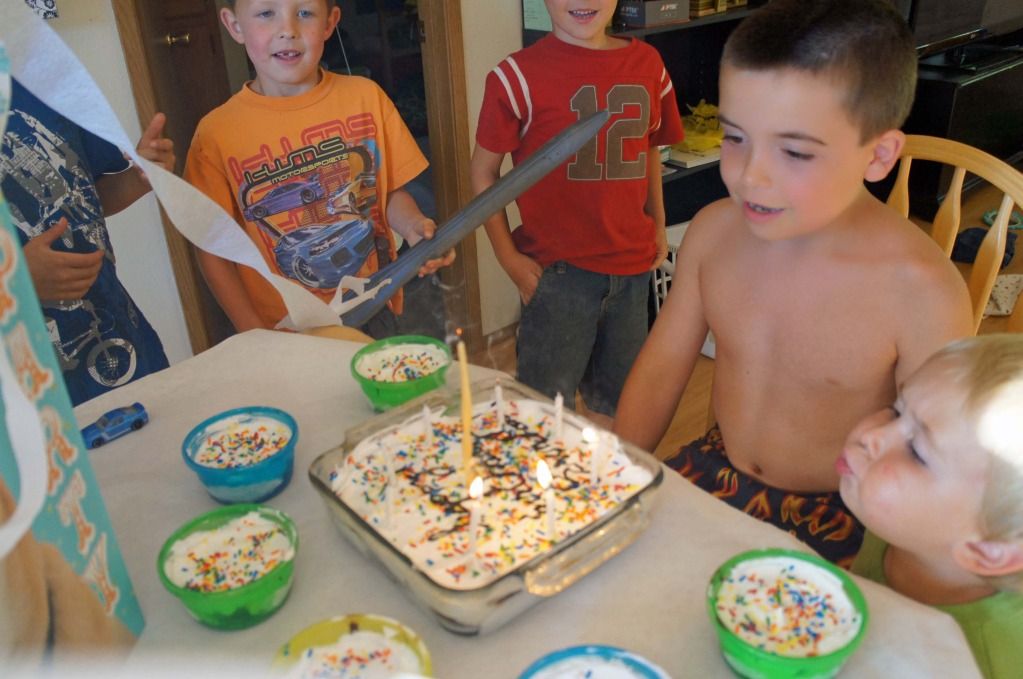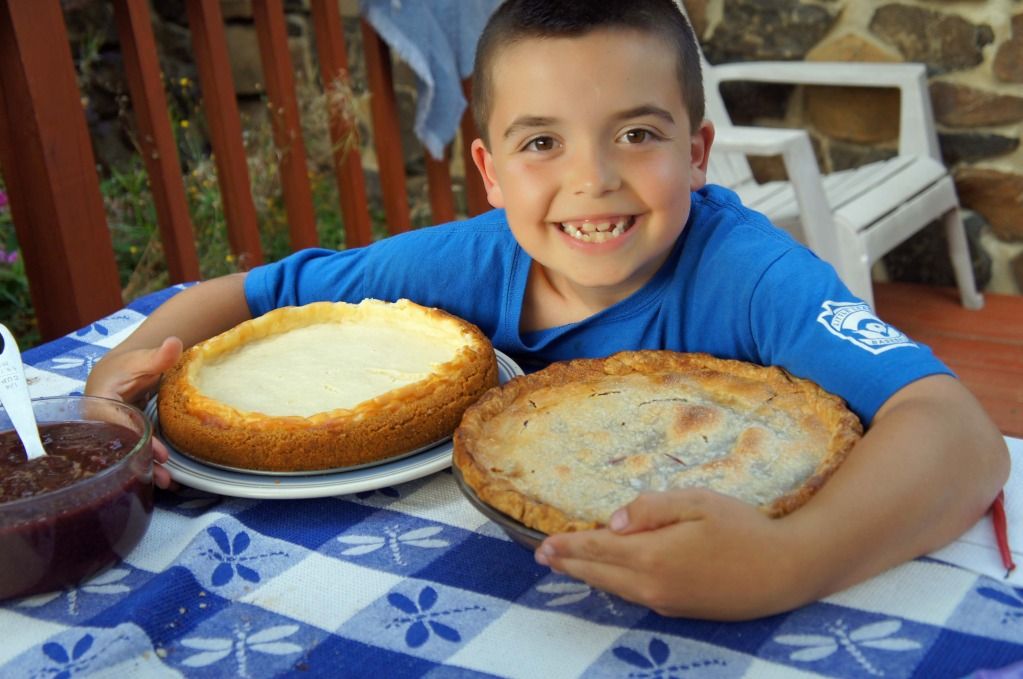 Check out this t-shirt. My mom found it somewhere random and could not NOT get it for him. I told him it would make a good night-shirt. After his party he changed into pjs and I asked where his husky shirt was. He said he hung it up because he wants it to stay nice. HAHAHA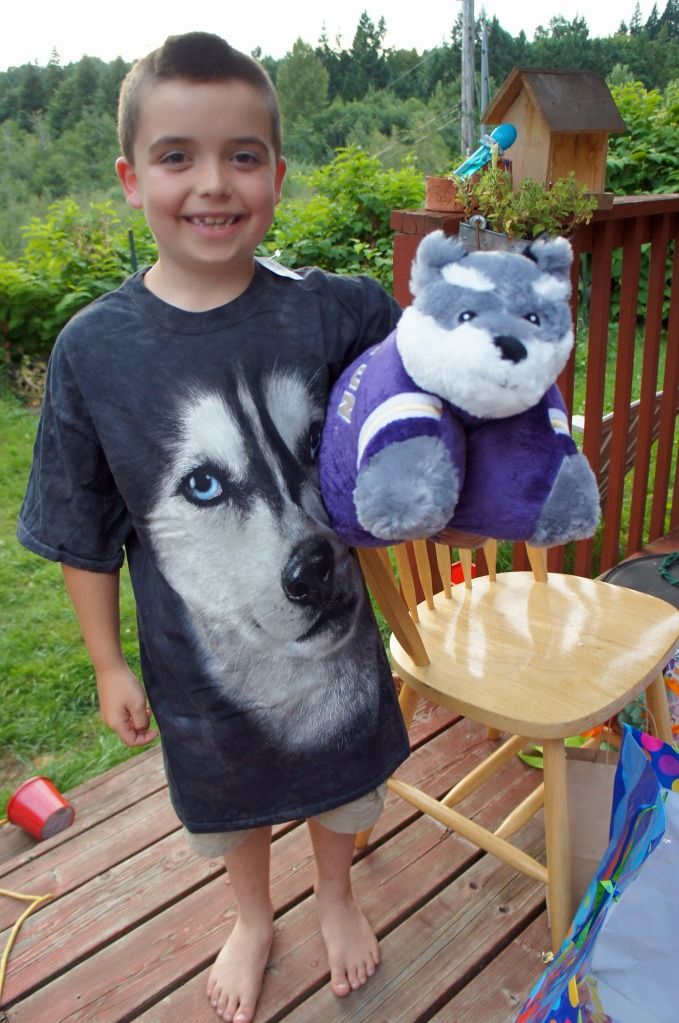 The best brothers