To beat the heat wave last weekend we headed to the beach for the day on Sunday. It's always guaranteed to be at least 10 degrees cooler. That's not always a good thing around here, but this particular weekend it was...at least for me. No A/C in houses (most people anyway) around these parts!
We went to Ocean Shores this time. Our main reason was because you can drive onto the beach there. With all the gear we drag out there with us I was willing to put up with cars on the beach for the ease of access to our towels and coolers and tents and buckets and the copious other things that must go with us! It's really hard dragging a double stroller loaded with 2 children and all that other stuff through a sandy trail and over a dune down to the beach where we usually go. I love that we live close enough to hop in the car and go for the day....or half a day. The scenery changes so fast, and so does the weather! We left upper 80's (on it's way to upper 90's) and sun and drove right into maybe 70 and cloudy. The marine layer never did lift while we were there (in fact, we have yet to have a sunny day at the beach this summer, but we are going to keep trying) but it was warmer than the last few times and the boys were in and out of the cold ocean all day! Easton stayed in the sand. Annabel stayed in the pop-up shelter.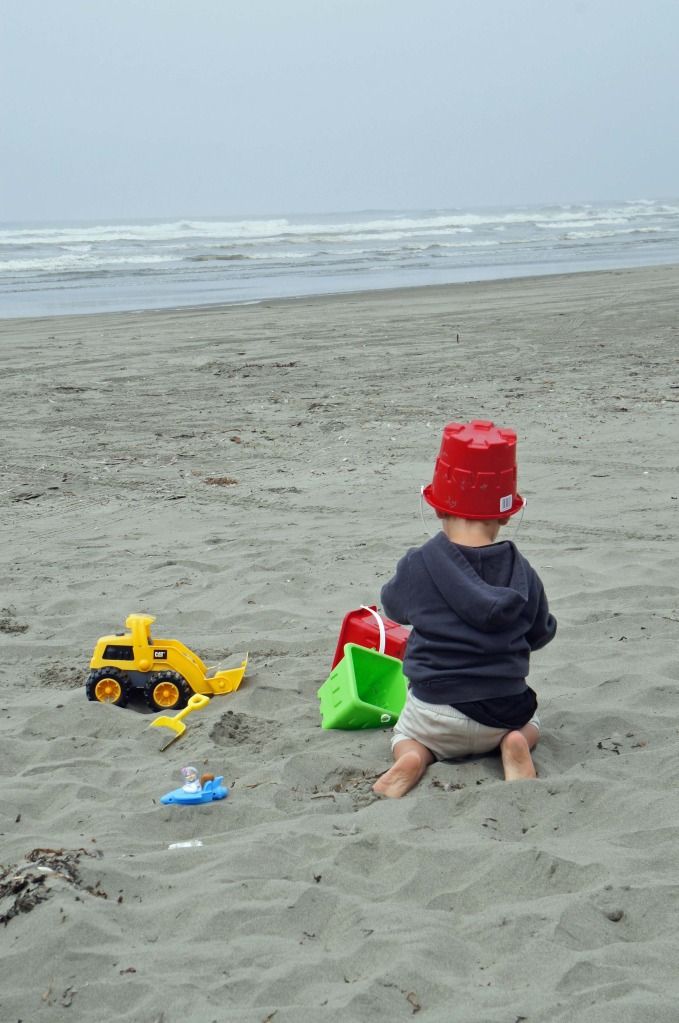 Baseball on the beach, of course.
It's a great way to warm up.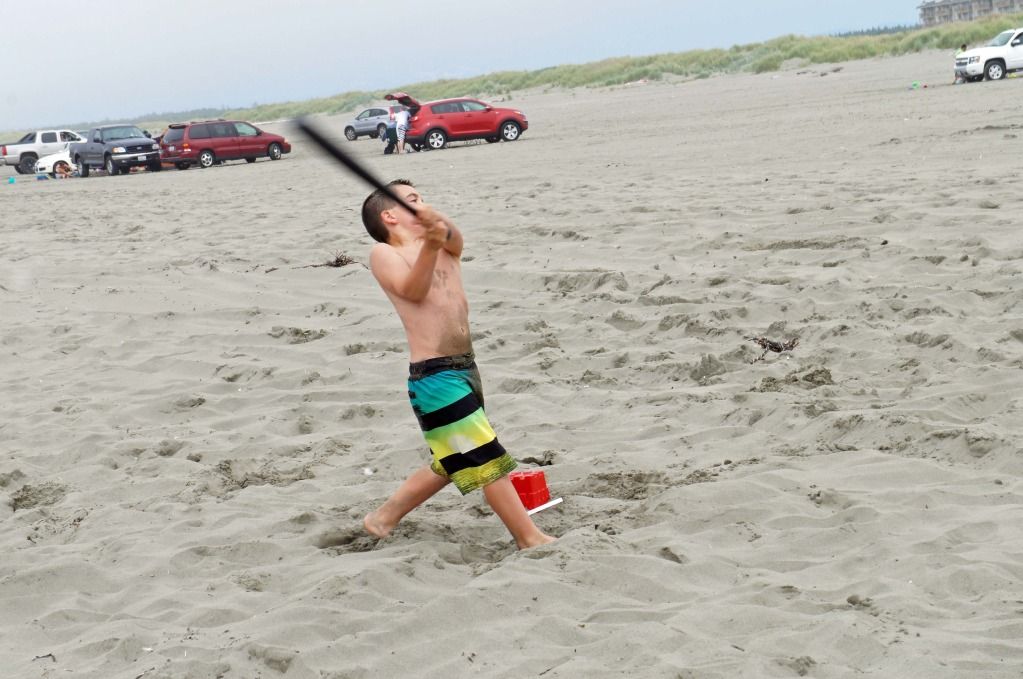 Can't slide real well in sand. :)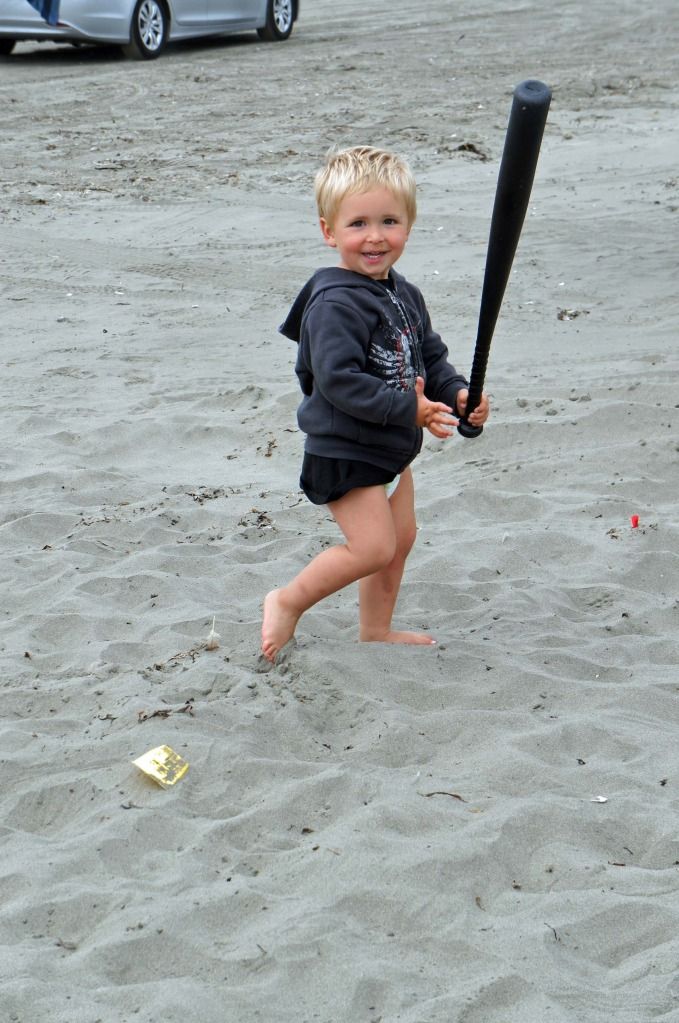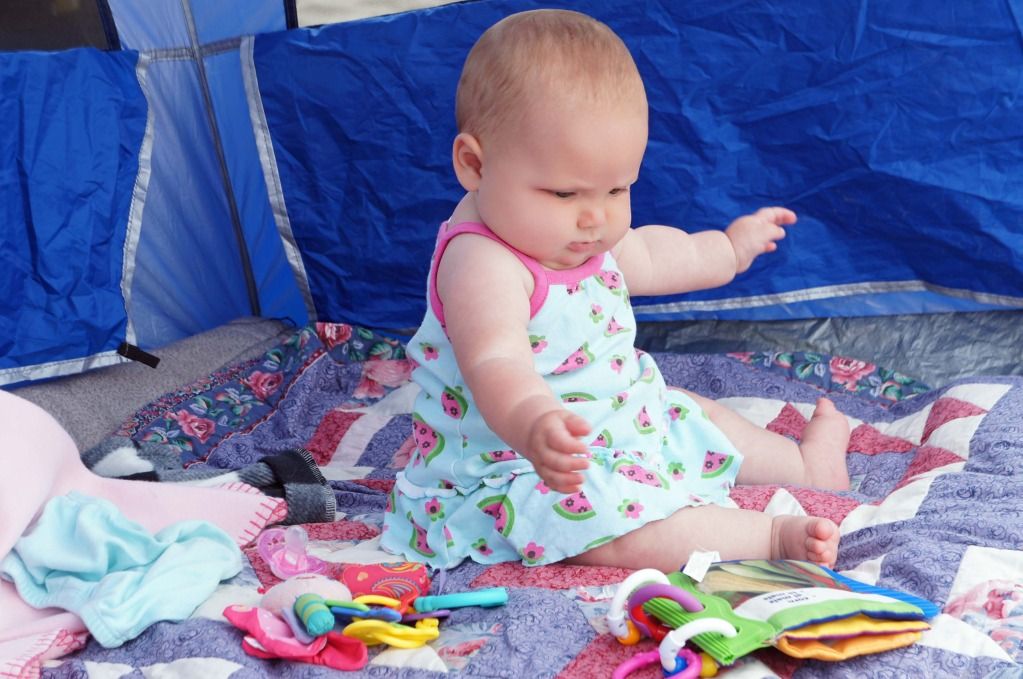 It's not every day horses come tromping through the middle of your baseball game!