It's a random combination, but one post is better than 3 tonight.
Hmmm, First up.
Berries!
We are in berry heaven right now in the Pacific Northwest. And we, especially on this property are really loving berry season (well at least me and the fruit eater, Brendan). At the beginning of July the little wild blackberries (Pacific Blackberries, I think) come on. They are hard to find as they don't grow on huge bushes like the giant ones that are in every ditch around here come the end of summer. These grow in clear cut areas where trees have fallen, where it is brushy and their vines spread out everywhere. They are the best for pies because they are small, tart and not seedy like the big ones. We have bazillions of all kinds of black berries out here around our house. We have been picking them for a couple weeks now. I have already made and eaten a pie (with Brendan's and a couple others help) and have several other "pies" in the freezer. Berry heaven, I tell ya. I love going picking in the morning or the late evening when it is cool, taking a bucket and my boots and tromping through our woods. Love it!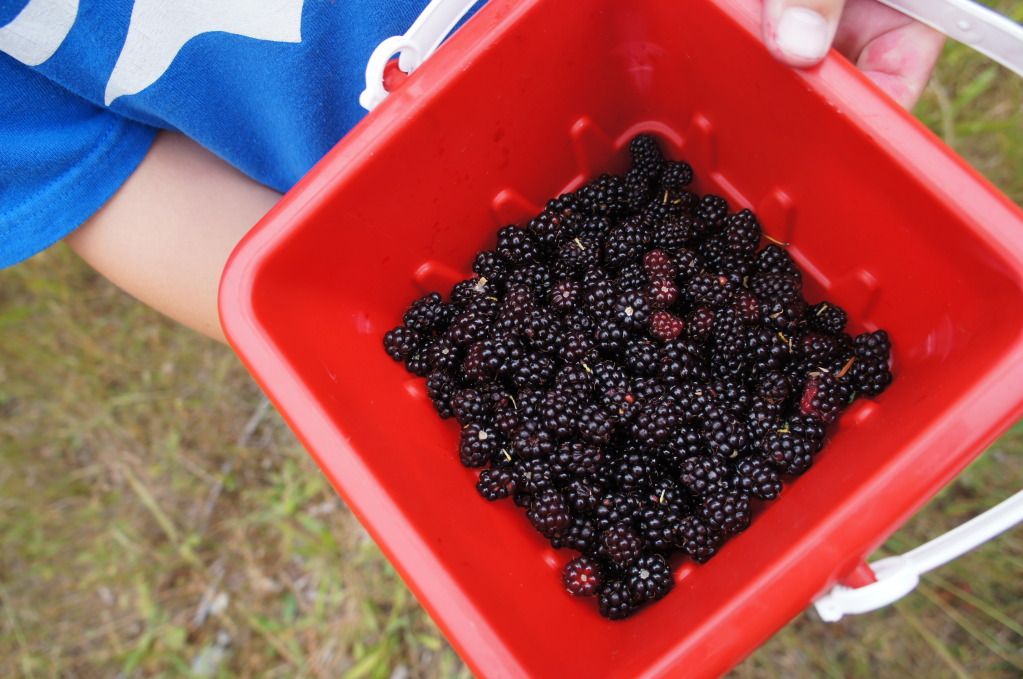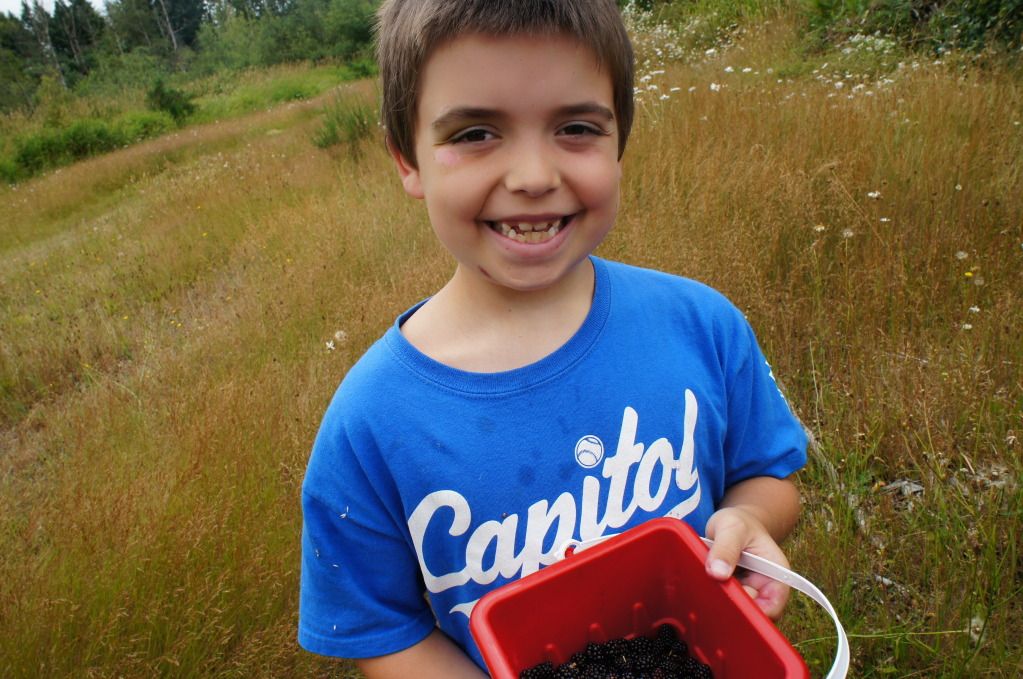 Besides blackberries, I picked up 2 flats of raspberries from the local berry farm and froze half and made jam from the other half. And while that isn't exactly breaking news, I did make the most delicious frozen yogurt with some of them. After I froze the berries I took several cups and chopped them up in the food processor with sugar. Then with the food processor running I added plain yogurt and lemon juice and processed until smooth. It. Was. Delicious! It was the consistency of soft serve and tasted like yummy fresh raspberries.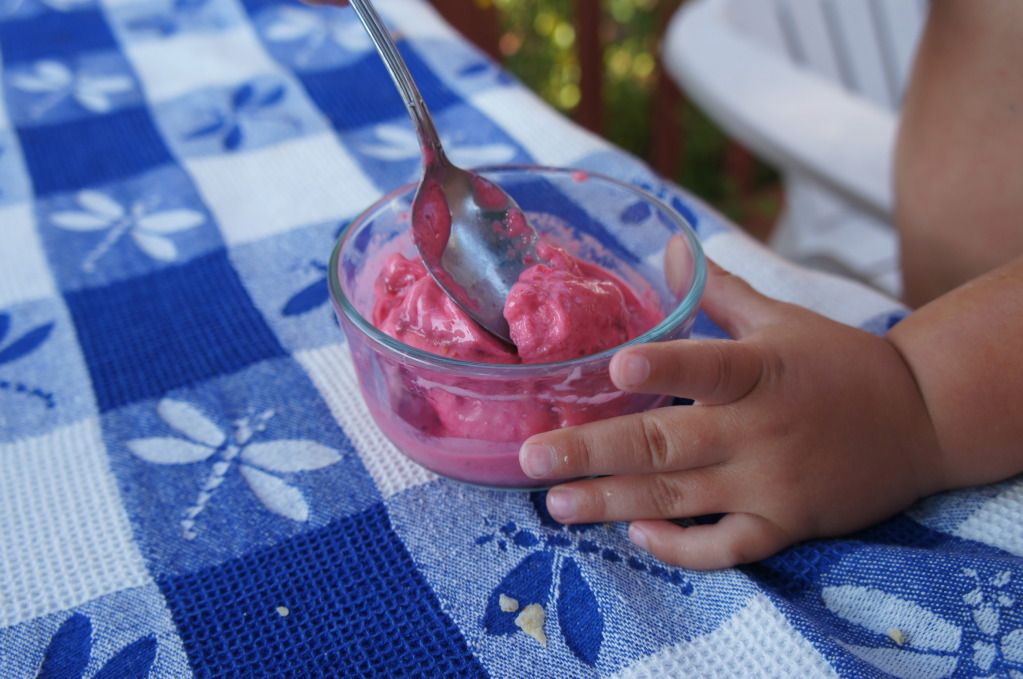 Second, Bread.
Not breaking news either, but one of my favorite chores that I do almost every week is making bread. I make 2 loaves in my mixer (no kneading!) and it almost always turns out perfect (except last week when a power surge fried my oven in the middle of my bread rising and then I had to punch it down like three times and my oven wasn't fixable and so they ended up being baked out in my sister's trailer and they collapsed and didn't brown, but were still eatable...) Anyway, they are like little treasures.
See?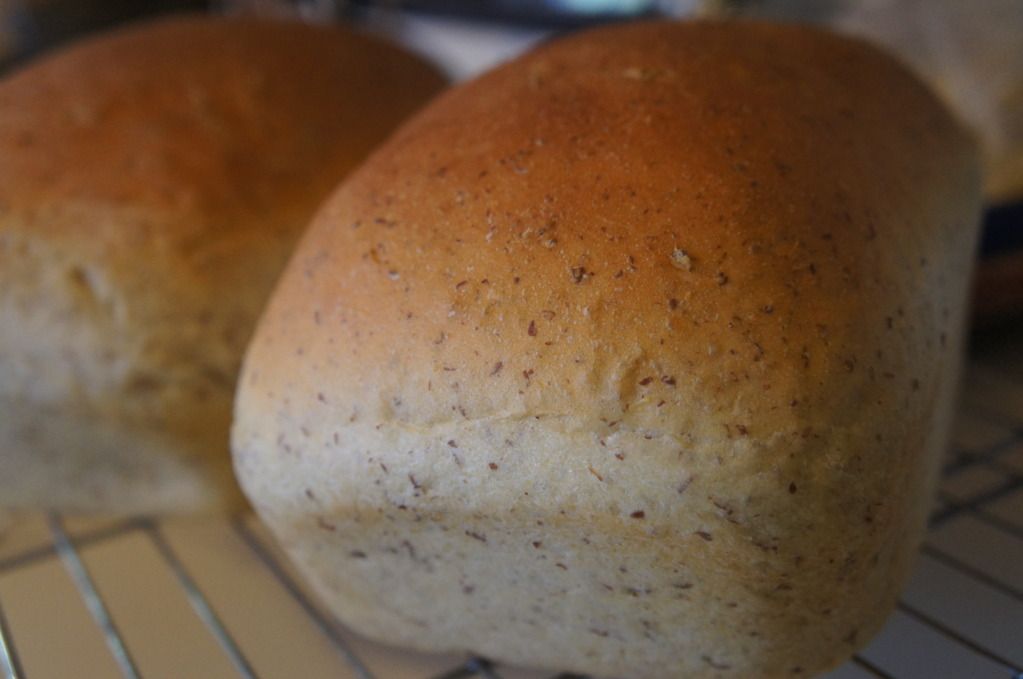 Lastly, Black-eyed Brendan. (I think I may have written this random post in the wrong order, I don't know)
Brendan got another good shiner going off a bike jump and totally wrecking. I don't think he was going very fast, but he didn't have on a helmet, which probably would have saved his face. Nice road rash under his eye and some bruising. It wasn't as scary looking as the baseball injury, but this one took off skin so we are treating with vitamin e and other things to try and reduce scarring. It's the summer of black eyes for Brennie. Poor thing. He sure is a tough kid. More protective gear is in his future. :)