Remember how sad I was when we had to sell our kids swing set structure when we left Pennsylvania?? Well I do. I don't know why I was so attached to it. It represented a lot of things and letting go of it was one of the hardest parts about moving again. We purchased it in Washington for our first little toddler. So attached to it we decided to break it down and move it to Arizona. It went into storage. Then our house there had a tiny yard and a big HOA so no play structure. We stored it in big pieces on the side of our house. When we left Arizona just a short year and a half later, of course we were taking it to Pennsylvania. Yards had to be bigger there and besides we'd hung onto it this long. Well Pennsylvania was just what we had hoped. Found a house, had a yard and
got that thing back up
! Well, you know the rest. We had to go before we thought and we knew we couldn't move it again. Craigslist and a couple days later it was gone. It felt like a little piece of my kids childhood had died.
Anyway. God gave us a new house with a big yard. (We tried to get the one with a small yard, but He knew better;) ) A new baby and a new house and a move in the same year gave our tax refund a great boost and ta-DA we're building the kids a dream backyard. We got the swing set and started building this weekend. We're all really excited!
When we built the first one we had lots of family help. They worked for about 12 hours and then the next day Rand and I finished it. This time. It's just us...and we have Easton. It's going to be slow, slow going. Good lesson in patience for the little ones. :) Bordering on frustration we just had to go with it and enjoy the moments we were having with these babes of ours. What good would it do to spend all our money on them, build them the back yard of their dreams and then yell at them for the whole week while we put it together??
So here's our construction project (in process) family style.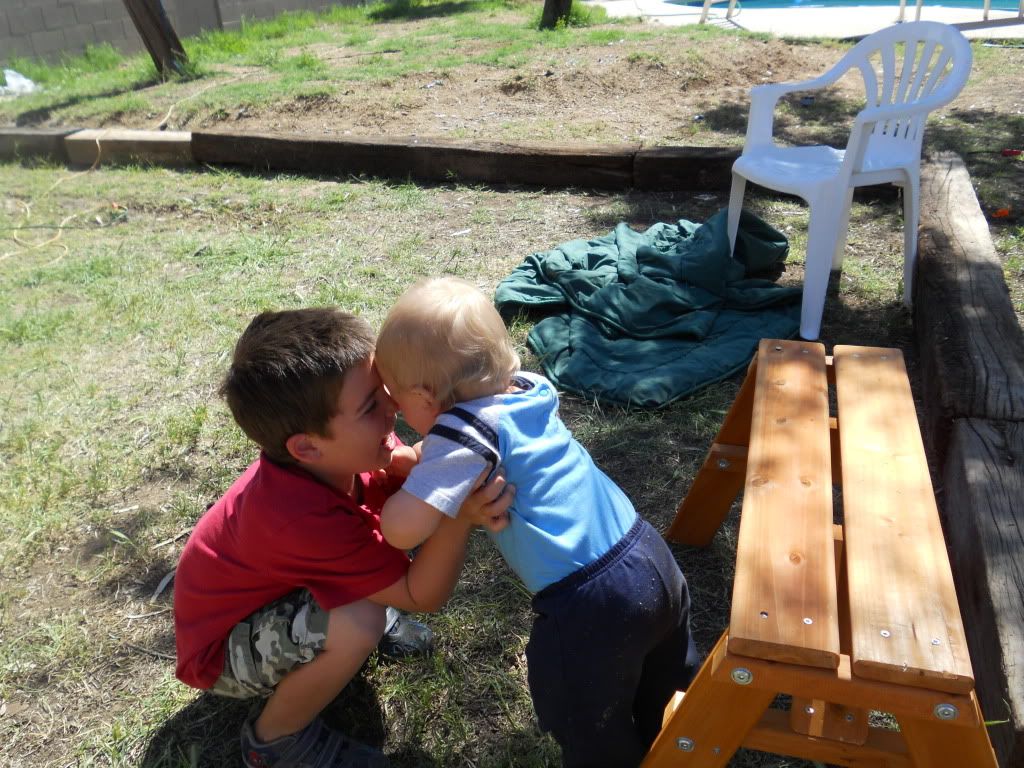 Case.And.Point. Did I tell you? I think there may have been some spills that went along with all this dirt. Water (and/or beer) and dirt...even better. :) That's how we roll!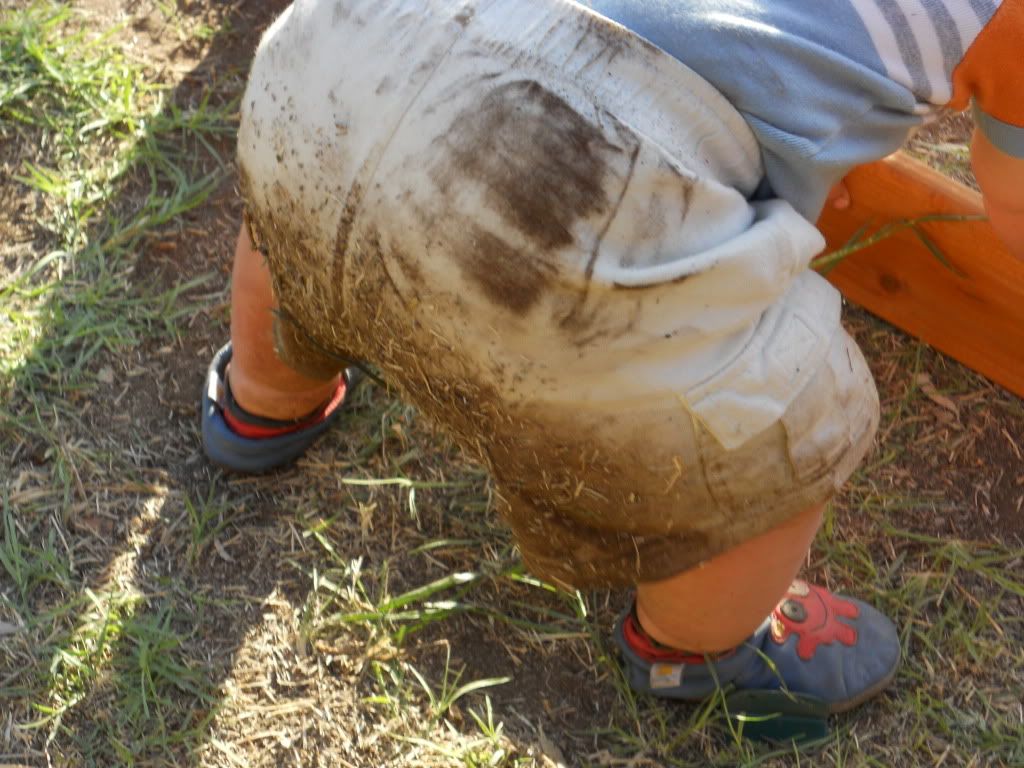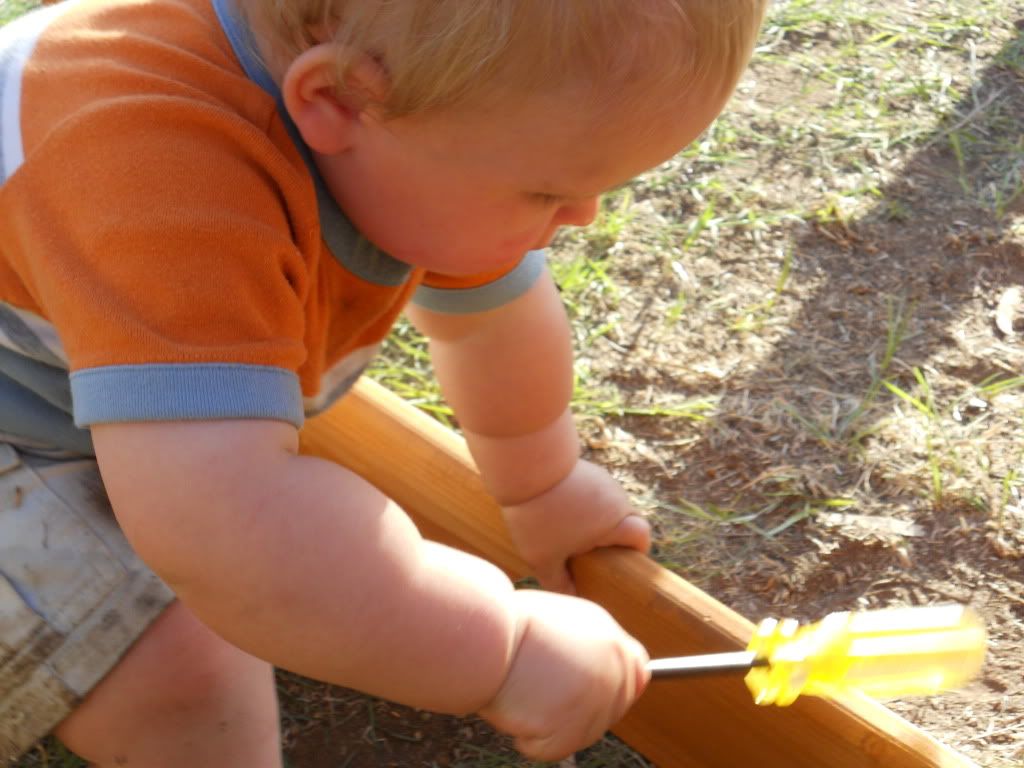 This is for my Papa Jim, because if he were still here....this is exactly how he would be wearing his hat!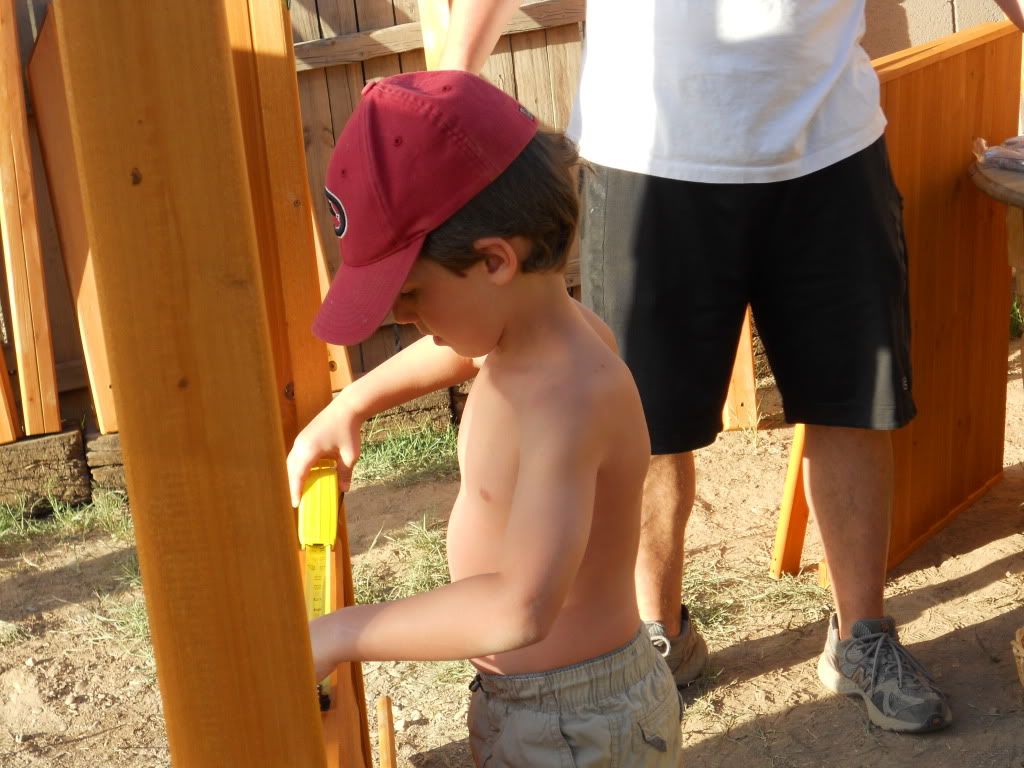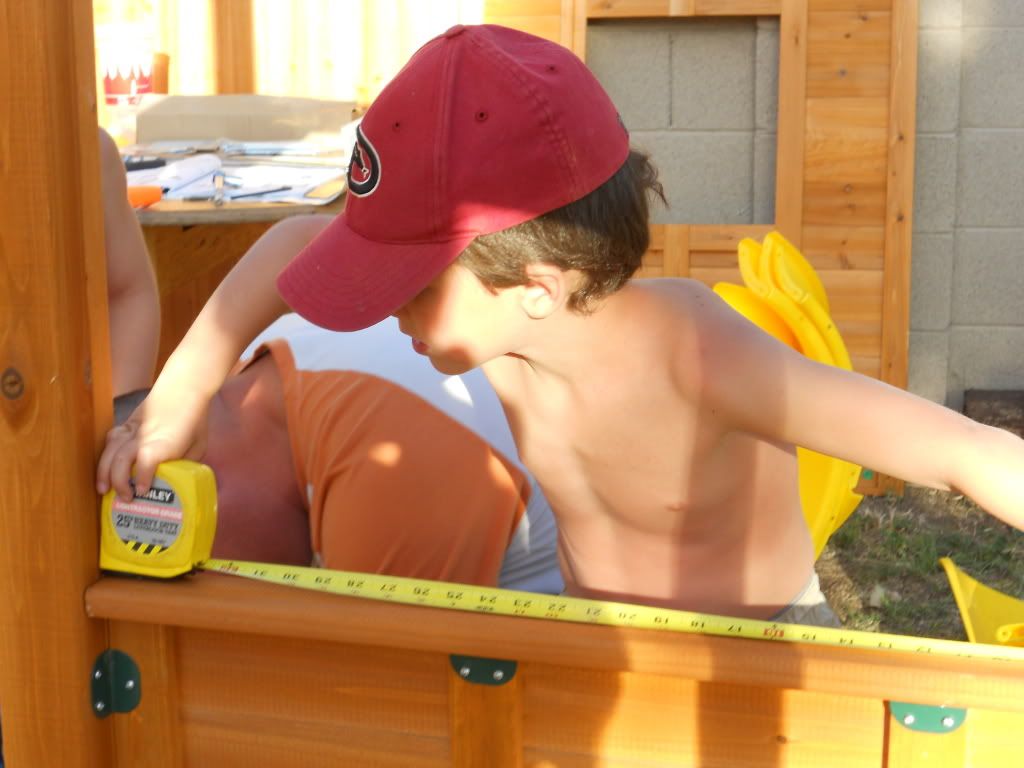 the boys just want to use the drill!
Like this, Dad? Like this?
side note: visitors coming next weekend, so cross your fingers we get a HUGE chunk of this done this week! AND for all those worrying hearts out there...our pool fence is getting installed next weekend as well. Phew! thank you to the government for taking our money and then giving some of it back just in the nick of time. ;)