My little hobby farm is coming to life...even on my relatively small plot of land in the middle of Phoenix. :)
The chicks are outside most of the time. In fact, tonight I am moving the heat lamp outside and setting them up out in the coop for the night. They are too big for the house. Noisy, messy and poopy. Aren't they starting to look like real chickens?? Hoping for some eggs sometime this summer.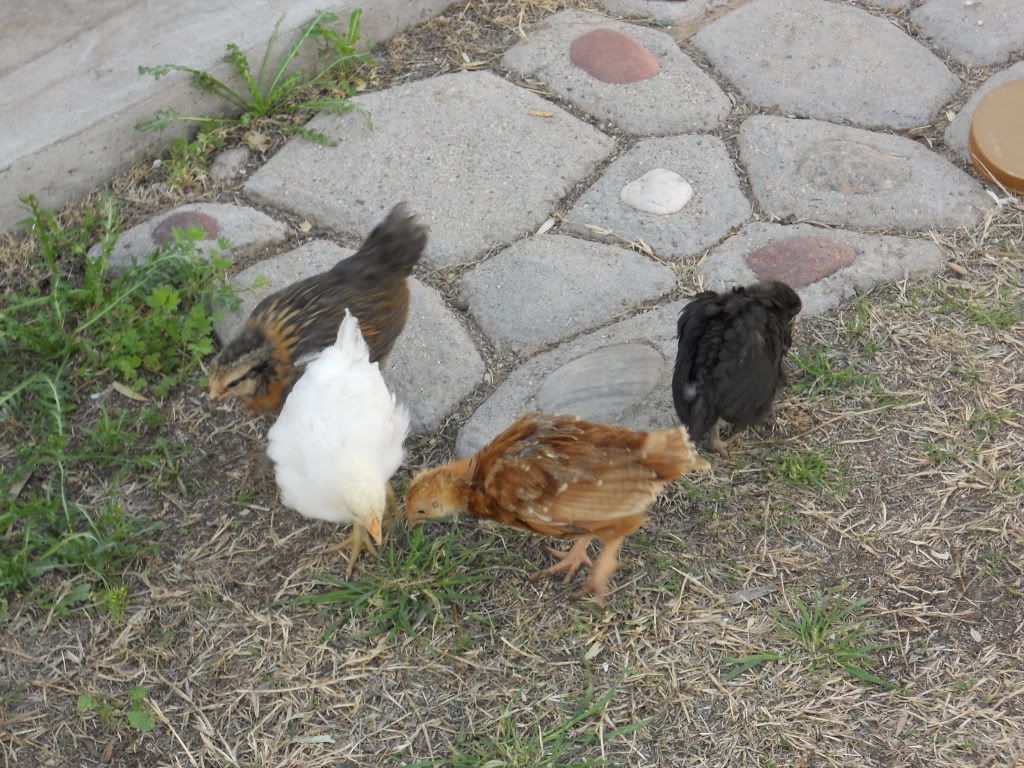 Moving on to some un-introduced pets. This is Trooper....as in "Storm Trooper". I have been looking for this fish bowl since I first saw it at a friend's house five years ago. I could never find it. Well a few weeks ago I grabbed the last one at a pet store when I was there looking for something else and of course, we had to fill it with something. It's hanging on the wall near our front door.
This guy right here, while not a
real
pet, is now nicknamed Scare Bear. Rand set him up to deter birds from eating our freshly spread grass seed. It is so not working.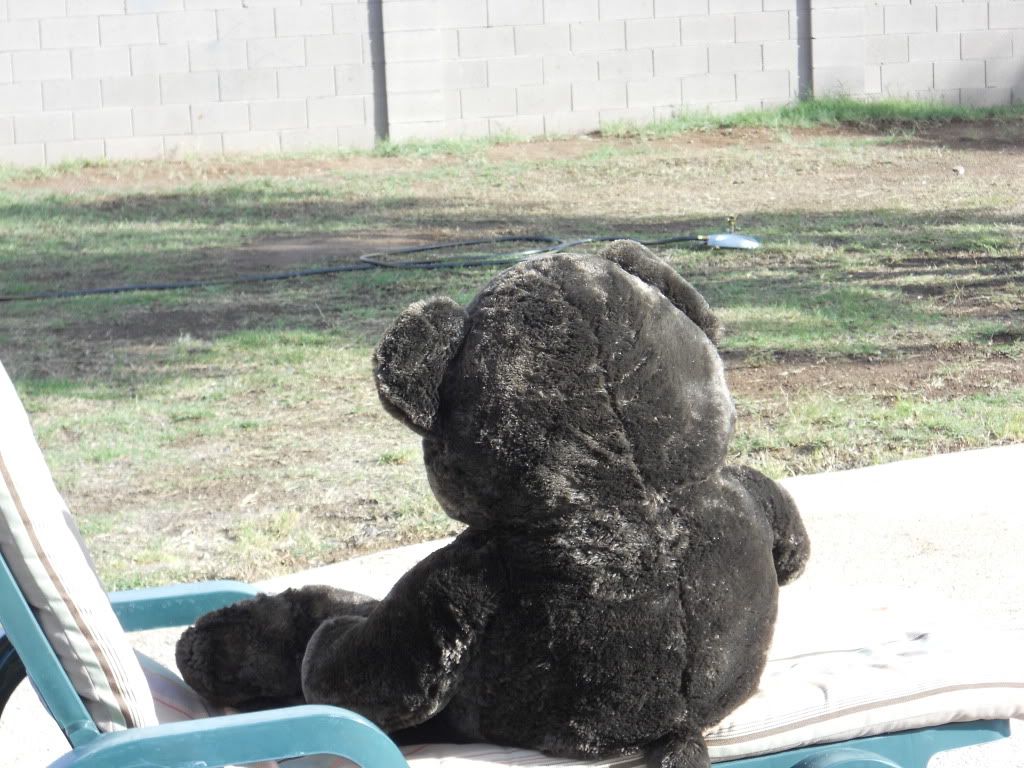 And last, but not least, a co-worker of Rand's had a puppy that needed a home. He asked me and I said maybe we could meet her and have a little trial with her, because if she is going to rip the heads off the chicks we can't keep her. Well when they brought her over I realized you don't really
test drive
a 6 week old puppy!!! 6 weeks! You either commit or you don't because who knows what you are going to get. And how exactly do you send her back after your little boys have fallen in love?? It took about an hour and she had a name and I'm pretty sure she isn't going anywhere. She is a chihuahua mutt, just like our other dog, but very different coloring. I hope she is just as good of a dog as Sammy!
This is Daisy (you know, Daisy, from Super Mario Brothers).